At the convenience of home, you can make money online. There are 100 ways you can earn money through various jobs or providing services. Many resources are available online that let you earn money with your laptop connected to the internet. You do not need to commute to the office every day to earn money with these options. You can avoid traffic jams, a hectic routine, and many other inconveniences while turning your passion into a business and earning money through these resources.
How to make money online?
Let's dive in straight to the topic and see different ways to earn money online by doing part time jobs from home.
1) Sell Crafts Online
Handmade products can be sold on many websites like Etsy, eBay, Flipkart, Amazon, etc. You might not need an initial fee on these websites to get started. You can sign up on any of these websites and start selling your stuff online. If you are good at making handmade products like jewelry, decor items, and other knick-knacks, you can sell on these websites and start earning.
2) Freelance Writing
There are many websites like Upwork, Fiverr, Freelancer which offer many types of writing jobs online for users who sign up on their websites. You can start earning right away with basic writing skills and take up independent projects of your choice. There are umpteen types of writing works that you can do and get started with earning instantly.
Check: Best Freelance Websites
3) Online Consultancy
As a therapist, life coach, financial consultant, fashion consultant, you can choose any area of expertise for consultation and establish a consultancy business online. You can have a global reach catering to customers and users from all over the world and give expert advice in your area of expertise.
You can teach users online as many subjects as you want and start earning money. It can not only give you the satisfaction of teaching people new subjects but also help you earn a good amount of money. You can teach languages, school subjects, or any topic of your choice and impart knowledge and education.
There is a cluster of small jobs are tasks that you can do online and earn money from various sources. Many companies outsource small tasks to online users who are paid on an hourly basis. You can choose from their tasks and earn as much as $20 to $50 daily. They could range from writing video scripts, doing a voice-over, performing small tasks for office and businesses, virtual assistance, etc.
6) Blogging
You can start your own blog and monetize it to start making money. You can write on any topic, create a Vlog and gain subscribers. If your content is interesting, you can gain more subscribers and not only earn money but also be famous through blogging and Vlogging.
7) Graphic Designing
Many websites like 99Designs and Freelancer post jobs for graphic designers. You can design posters, flyers, and many other advertising materials for various businesses online and start earning money. You will earn a good amount of money as well as get creative satisfaction from your job as a graphic designer.
8) Network Affiliate Marketing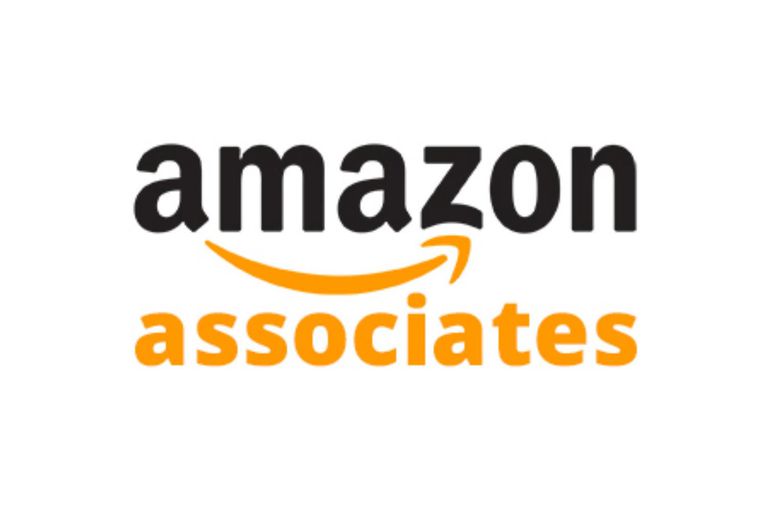 You get a commission for selling companies' products and services. You can take up affiliate marketing from companies like Amazon, Clickbank, etc, and start selling their products online as well as offline users and get a commission for it. These are a network of companies and not an individual company that pays you.
9) Ad Networks
Google Adsense is one of the most popular ad networks from where you can make money online. You can sign up for Google Adsense or other ad networks for free and start posting their ads on your blog or website and generate income from it. Every click on the ads displayed on your website earns you money.
10) Independent Affiliate Marketing
These are individual companies that pay you for selling their products. You can sell their products by choosing the category which matches your blog. You can blog about the products of the company and sell it to online users looking for information about that product.
11) Shorten the URL to make money
Get creative and use your common sense to shorten the URL of the link and advertise the link to generate traffic online. There are many websites like Adfly and Linkshare that pay you a few dollars for every 1000 views. This is one of the most effortless ways to start earning money online from a URL shortener.
12) Get paid to post reviews
You can write reviews on many websites and get paid for them. Product websites invite users to review their products and post them online. There are many review communities as well as websites online who pay you for writing honest reviews about restaurants, products, services, etc.
13) SEO services
Online advertising is a massive market and companies from all over the world from various industries are looking for SEO services to get online leads and market their products. If you have expertise in SEO services you can provide this service for many businesses online.
If you are pro in SEO then you can get good clients on selclerk.com and earn money online.
14) Search Engine Marketing(SEM)
One of the hottest jobs online is SEM or SEO with marketing. You can help companies market and sell their products online and get paid a good amount for conversions. To do this, you must have expertise in Facebook marketing and other online marketing platforms to make businesses reach a larger demographics.
15) Marketing Through Online Newsletters
News websites that have many subscribers can post news to their subscribers and get the word out about any product or service. You can attach a sales pitch along with a newsletter if you are targeting specific companies.
16) Email Marketing
You can buy the emails of targeted clients and send them informative emails that would interest them You can create a list of emails and send emails to them about specific information they are looking for. This is one of the easiest ways to get conversions for your business and make money.
17) Sell email listing
You can sell the email list to marketers. For this, you must have a fresh list of emails that you can sell to marketers and make money online. Marketers are always looking for fresh clients to sell their products and services. Providing an email list to them can help you earn a good amount of money.
18) Online Recruitment
Many companies outsource their recruitment process to get the best candidate. You can work as an online recruiter and post jobs on behalf of the companies and help them recruit the best candidate for the job and get paid for the same.
19) Social Media Marketer
You can post ads on social media platforms on behalf of the companies and generate leads for them. You must know how to be good with words and post ads and content on behalf of the companies on platforms like Twitter, Facebook, etc.
20) Social Media Campaigns
You must have considerable experience in creating online campaigns on social media platforms like Facebook, Twitter, etc. You can do this for companies to generate leads for them and promote their products and services.
Recently meme marketing is the latest trend on the internet and so we have got some of the funniest money memes for you to check and laugh at.
 21) Online PR
You can do a PR using a cluster of online tools and services and help companies in not only promoting their products but also maintaining their online reputation. You can use press releases and various other online tools to build the reputation and brand of a business for a fee.
 22) Flip Domains
Buy and sell domains and make money online quickly. Come up with interesting names that people will love to buy and sell them for a cost after bidding them in the online space. This is yet another way of making money online by flipping websites. You can bid the website for a higher price than you purchased and make money from it.
 23) Create WordPress plugins
Coders and programmers can do a host of things online and earn a quick buck. You can create WordPress compatible plugins and sell them to websites that are looking for them. Plugins are designs to complete specific tasks and businesses will be benefited from them.
We have created a list of top 10 best WordPress plugins available on the internet that you must install in your Website to make it look professional and get quality results quickly.
24) Flip Websites
You have to build a website, generate traffic and then auction it for a good price. You have to publish content regularly to build an audience and then sell it for a good cost. You can choose any topic for generating content and building traffic.
25) Computer Programming
Software engineers can earn money from home by providing coding services for various companies. You do this by providing snippets of code in various programming languages, fix bugs, and help in the development process.
26) Web Designing
Develop websites for various businesses across the world. You have to be proficient at coding to get started with this business. You will require a team of testers and coders to build a fully-functional website that has a backend and a server.
27) Develop Mobile Apps
Android programmers can develop apps, games, and many types of software for a mobile platforms for various businesses and make money online. You can develop apps as a single user or have a team of people for developing a mobile app.
 28) Online Transcription Jobs
You only have to copy from one source and write it to another. There are transcription jobs available from various industries that pay well to do this simple job.
29) Language Translator
For those who have proficiency in any of the foreign languages can work as an online translator. These are well-paid jobs, and you might have to translate content for companies online. You can be paid well for these jobs.
30) Online Technical Support
Having graduation or a degree in the technical background works well for these jobs. You have to troubleshoot hardware or software problems online for users of different companies. You can take up a tech support job from any company and provide these services to their customers.
31) Virtual Assistant
Schedule meetings and make presentations for different businesses. These are small tasks that companies outsource and you get paid well for these jobs.
32) Data Entry
One of the simplest jobs online is a data entry job. You do need a minimum qualifications to do this job and get paid well to do it daily. The challenge in these jobs is to complete them with accuracy and within the deadlines. There are a variety of data entry jobs that you can choose from.
34) Fill forms and take surveys
Sign up for various survey websites and get paid to fill forms and take surveys. You get paid for as many surveys you take and as many forms, you fill. It only takes a few minutes to complete this task and do it with accuracy online.
34) Get Paid For Giving Feedback
Product companies like Facebook and Microsoft pay users who give them useful feedback for using their products and services. It helps them better their services and create a better user experience for customers.
35) Cashback Gaming Sites
Play games online for less than $1 and get cashback for playing them. Many gaming websites pay their users for playing online games for a minor fee and give them cashback prices. You can entertain yourself while you earn money online.
36) Pay to click jobs
You have to click on ads to get paid. There are many websites offering these services to their users where they get paid to click on ads. Every task takes less than a minute and you get paid a small amount to click on them.
37) Podcasting
Knowledge about any particular subject can help you make money online through podcasting. Record videos in any subject and sell them online on Podcasting websites. You can charge a few dollars for your podcasts and get paid every time a user buys your videos.
38) Write and Sell Ebooks
Fiction and nonfiction Ebooks on any topic are available online. Users love reading them on Kindle. You can create Ebooks and sell them online on Websites like Amazon, self-publishing sites, or on your own website.
39) Write For E-Papers
News websites online are looking for writers who can provide them unique content and insights. If you are a creative thinker with original insights, you can choose any of the websites like Huffington Post, Entrepreneur and get paid well for posting articles and original insights.
40) Gifting Services
Create a website to send gifts and earn money through it. You can start selling this service in your local area or sell this service to users across the world.
41) Sell advertising space on your website
Bloggers or anyone who has a website with good traffic can sell some space on their website for advertising and make money online. You can sell it to local or global brands and charge them for advertising on your website.
42) Charge users for membership
Create a website that sells a useful service and charge users to be a member of that website. You can earn through membership if your website is popular and has good content or service that solves other people's problems.
43) Write for websites that share revenues
Websites like Hubpages share revenues with users for posting original and well written informative content that is useful for online users to read. You can show your area of expertise writing for these websites and earn a part of the revenue from these websites. You need to be good with keyword searches and write content that has SEO.
44) Write for established websites
Many established websites pay as good as $100 to $200 per post to users who post useful and informative content for users to read. You can write for these websites and provide them original insights, well-researched content, and earn good money writing for them.
45) Get paid for signing people
There are many Cost Per Action(CPA) websites that pay you for helping users sign up for them. You can earn from these websites by encouraging users to sign up for their services.
46) Design online publications
Online desktop publishing is a well paid online job that you can do if you are good at desktop publishing software like Adobe Photoshop, QuarkXpress, etc. You can design the front page of any news website or online magazine and earn from it.
47) Create courses and sell online
Just like Ebooks, you can create a course for learning and sell them online. Many websites like Udemy, Skillshare, Teachable, etc let you create an online course and sell it on their website. You get paid every time a user buys the course.
48) Resell items online
Sell old items on websites like eBay, Amazon, and make money from it. There are many reseller websites where you can sell old and used stuff and start earning money easily.
49) Sell Photographs to stock websites
Many stock websites like Shutterstock, SmugMug Pro, and many websites pay users for submitting original photographs. Use a high-resolution camera and take pictures that businesses can use and sell them online. You can easily earn money online by clicking good pictures.
50) Sell art online
Artists and visual artists can sell art online and earn good money from the auction. Turn your passion into a business by selling art online. Choose any theme or medium to create artworks and sell them on numerous websites that accept artworks.
Also, we have shared a detailed guide on How to Earn Money Online In India like a pro. You can start making money quickly if you follow your dreams and work with dedication.
51) Sell music online
Musicians and composers can sell their music for a fee online. You can as well create music lessons and upload on Youtube and earn money from it. Users love to listen to artists online and you can also get viewership apart from earning money.
Get a complete guide on How to Make Money from YouTube and get more subscribers on your Youtube channel.
52) Sell stock videos
Businesses are always looking for video clips to create promotional content for their products and services. You can create many video clips and sell them online for a fee.
53) Sell customized products
Sell coffee mugs, pens, t-shirts, and other useful items with customized prints of t-shirts online. These are products that easily get sold and you can make a good amount of money selling them with minimum investment.
 54) Money Lending
You can lend small amounts and charge an interest on the loan you lend and create passive income for yourself. You can set the rules of repayment and earn money from interest on loans that you give.
55) Trade stocks online
There are many things that you can trade online like stocks, commodities, and mutual funds. Choose any brokerage website online and open an account with them and start trading stocks. You need to have a good amount of knowledge about markets else you end up losing money.
56) Forex trading
You can trade currency if you have knowledge about forex trading and make money online. If you have knowledge and experience about how to trade, you can earn huge money through online forex trading.
57) Online sponsor links and posts
You can charge people for sponsoring their blogs or posts on your website. If your website has good traffic, you can accept sponsors on your website, especially if it is on a popular niche.
58) Sponsor tweets
You can accept a fee to tweet on behalf of a business or an individual. You can do it for as long as you want and for the duration set by you.
59) Get paid to like on Facebook
There are many businesses that pay you a small amount to like a Facebook page. You can like as many pages you want and get paid for the same. You can sign up for online marketing agencies who promote social media pages for businesses and pay you the same.
60) Get bonus signing up for credit cards
Many credit card companies pay you a few dollars for signing up with them. It is an easy way to earn money by signing up for credit card services.
61) Mystery shopper
You can shop for big brands, test their products, write reviews and get paid for the same. Many big companies and corporations hire shoppers who love to test the products and write reviews about the product and service. It helps the companies to know about feedback on their products and customer satisfaction.
62) Crowdfunding
Pitch a nice story and make people donate money for you. This is one of the best ways to make money online and source funds for your ventures. You can pitch a story for any venture and task and accept donations.
63) Sell insurance online
You can opt to sell insurance on behalf of companies and earn a good amount of commission on their behalf. You can register with insurance companies online as an agent, blog about it, and use online marketing techniques to sell insurance.
64) An online real estate broker
You can make money by being an online real estate broker. You can post ads of the properties on behalf of the owner or real estate company and furnish details about the property. You will get paid a commission for generating leads and making real estate deals on behalf of businesses and property owners.
65) Reservation and ticketing site
You can start an online reservation portal for ticketing travel and hotel booking and earn easily from it. These are the websites that get many leads and help you earn online through ticket booking. You don't need to have an office to start this website. You can create this website and set up a payment gateway and start earning money online.
66) Buy And Sell items on Craigslist
There are many websites like craigslist where you can create a list and sell items. They could be used household items for any services you want to provide in your local area. If you know if stuff is sold online, you can start selling on these platforms for no fee at all. You only have to post the pictures of the items, write descriptions for them and post ads for the same.
67) Write reviews for automobile portals
There are many car and bike portals that give you a commission for writing authentic reviews. These reviews help customers make an informed purchase and help them in knowing the specifications and other details of the car or bike.
68) Develop an autoresponder
Many businesses use an autoresponder. It is a small software that can be developed with the help of a team of coders. You can charge a fee from businesses for using this service. You will be as good as renting your service and charging a rental fee for the same.
69) Coupon website
You can start a coupon website and sell coupons to users online from various brands. You will get paid for every lead that gets generated for your business from your coupon website. You can buy coupons from online merchants and sell them online for a price and get paid from these businesses.
70) Start a virtual university
Create certificate courses and offer registered degrees and courses to users who want to learn a subject online. You need not have a physical location to start a virtual university. You only need to have a list of courses and course material for users to benefit from learning online. You can charge a fee for courses you provide online at this university.
71) Resume and cover letter writing
Get paid to write cover letters for users who are applying to universities online. You can also write resumes of candidates from recruitment agencies or individuals and help them get a job by providing this professional service.
72) Create PowerPoint presentations
You can also make money by creating powerpoint presentations for users online. There are many businesses who outsource this work by providing information they need. You can use your creativity and organizational skills and create professional business presentations for users online.
73) Sign up for reward sites
There are sites like Bing that pay you for listening to music. There are many other reward sites that pay you for signing up for their services and doing small tasks on their websites.
74) Get paid for downloading apps
Many mobile apps pay you a small reward for downloading their app and using it. You can uninstall it later when you do not want to use them. Even if you use it for a few days you get paid for doing that.
 75) Get paid for answering questions
Many forums and platforms online with a Q&A format pay you for answering questions correctly. You also get paid for giving advice to online users. You can choose your area of expertise and post and add for the service that you are providing and get paid online.
 76) Make Money from Online mobile recharge
You can start a mobile recharge service online and earn money from it. You can advertise in your local area as well as online and generate leads making it easier for people to recharge their mobile phones using your service without having to physically go out to the mobile recharge shop and do it.
 77) Develop a payment gateway service
Like Paypal, you can develop a payment gateway with a team of coders and sell this service to online businesses that retail their products and services. You can charge them a fee for using your service for a stipulated amount of time.
78) Write poetry and short stories
Many websites pay users for writing fiction and poetry. You can get paid for posting your creativity and literacy skills online. You can sign up on their website and start posting short stories as well as poetry online and get paid for doing the same. You get paid between $20 to $50 for every short story and poetry published on their website.
79) Test websites
Get paid to test websites for bugs and broken links. Websites like Enroll, TrymyUI, etc pay you as much as $10 to start with for testing websites. You need to sign up for their service and qualify for their requirements for testing websites on these platforms. You can do it when you are traveling in a bus or are on the go within a few minutes and get paid via paypal within a few days of testing websites.
80) Website Maintenance
Geeks who are good with tech can earn money online by helping businesses maintain their websites. You have to check if various aspects of the website are functioning and provide suggestions for optimization occasionally. You can earn as much as $1000- $2000 to manage each website. It is a full-time job and needs technical expertise to get started with it.
 81) Design home decor products
Design and sell your home decor products online to websites that sell furniture and home decor products. Apart from Amazon and other online retailers, you can also sell these products on websites like Homeshop, Pepperfry, etc which specifically sell furniture and other home products.
 82) Design clothes and accessories
Fashion and accessory designers can design clothes and sell them online on numerous online retailing platforms. You can create your own website and sell products on them as well. There are humongous websites and platforms to sell these products and make money for your design services.
We have shared a complete guide on how to become Fashion Blogger and earn money online like a pro.
83) Handwritten letter service
Handwritten notes and letters are still in demand If you have beautiful handwriting, start this service online and get paid to write a handwritten letter or a note to anyone. You can post the letter on their behalf and get paid for this service. Create a website online and post the details of how it works and the viola!
84) Medical billing
Nurses and other medical professionals can take up outsourced work from doctors and hospitals for medical billing. You can create invoices on behalf of doctors and medical professionals and get paid for this service. For this you need to have knowledge about medical coding, so you know how to take codes from doctors, laboratories, and hospitals and create an invoice on their behalf. You can earn as much as $3000 for providing this service.
85) Voice over artist
For those who have a good voice, can use a studio or build a small studio at home to provide voice-overs for corporate videos and other companies. You can lend your voice for a podcast and get paid for the same. Record your voice and get paid from various businesses that use your service.
86) Customer service for companies
You don't have to leave the comfort of your home to provide customer service to various companies. Many bigger corporations and companies outsource their customer service. You can take the work of a virtual customer service representative and attend the calls of the customers of these companies and answer queries and resolve problems.
87) Rent clothes and automobiles
You can charge users for renting your clothes as well as a bike or a car. You can set the return and refund policy for using this service. If you have good taste in clothes, you can start renting them for as much as $25 for a day. Many business travelers prefer this option instead of carrying clothes with them all the time.
88) Sell organic products
You can create small produce of homegrown vegetables and sell them online. Health-conscious will love to produce, organic and freshly grown vegetables on a regular basis. It can give you a better intensive to expand and grow more organic products. You can grow herbs, fruits, or vegetables and sell them online.
89) Online florist
Create your own nursery and sell bouquets online. You can as well sell exotic flowers and grow them in your nursery. If you are good at landscaping, this is an additional service that you can sell online. Sell herbs, flowers, or plants and make money online.
90) Renting Driveaway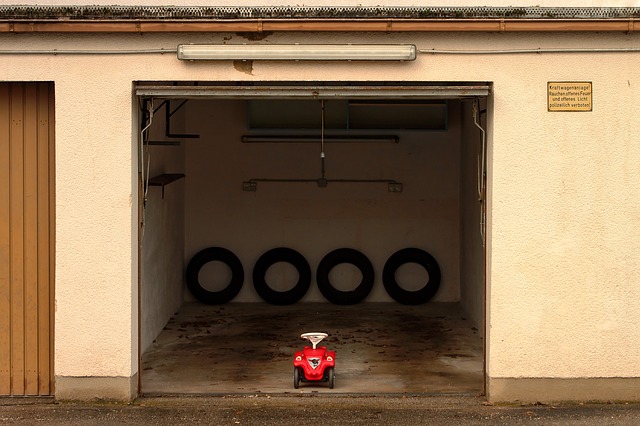 People who come from different places on road trips and boating might want to park their RVs and cars for a day or so. You can charge tourists for parking in your driveway and make money from it. Most of the local authorities do not allow you to park the RVs or cars just about anywhere and this is one of the best options for travelers and tourists who are on road trips.
91) Earn by naming a business
Earn money by creating catchy names for businesses. You can earn as much as $25 for generating each name for a business. You can post this service online and create a name for as many businesses as they use your service.
92) List your room or home on Airbnb
You can get paid for renting your room or home on Airbnb. You can meet many people across the world and get connected to them while also getting paid for letting them use your home for a stay while they are traveling to your city.
 93) Narrate Audiobooks
You can create audiobooks and narrate stories of popular stories and sell them online. There are many users who prefer listening to audiobooks instead of reading them. You can convert any book into an audiobook and sell it online.
94) Get paid from websites to exercise
There are many websites who pay you for losing weight if you lose weight in the stipulated time. You can sign up for these websites and choose a time frame and the weight you will reduce and get paid for achieving this target.
95) Sell gift cards
There many gift cards exchange websites where you can sell unused gift cards and get paid for the same. If you get many gift cards and if your friends do not use them, you can sell them on these websites and make money online.
 96) Scan Receipts from stores
There are many apps who pay you a little cash if you scan receipts from stores like Walmart, or other shopping chains or grocery stores. If you are a frequent shopper, you can easily scan receipts from these stores and earn small amounts of cash easily.
97) Prepare tax online
Help businesses and individuals online in preparing taxes and get paid for providing this service. You can earn as much as $200 per each tax preparation. This is a good side business that you can do online and earn good money if this is your area of expertise.
98) Prepare travel itinerary to make money online
You can earn money by preparing travel itineraries for frequent travelers even if you do not have a travel agency. As an individual travel consultant, you can create this itinerary and sell it to anyone who needs a checklist for traveling to different places. It makes their task easy ensuring they are traveling with everything they need and you get paid for it.
Below we have mentioned a couple of ways to earn money online while traveling. Check it out, It will surely help you.
99) Write Essays for college students
Many online editor services pay for writing essays and completing assignments for college students. There are parents and students who pay you for doing assignments and writing a good essay or a speech for them.
100) Video editing
Edit online videos if you are good at video editing. These are well-paid jobs and you can earn more than $2000 a month depending on your expertise. It is a creative as well as a lucrative job if you know how to use professional video editing software.
Wrap Up on 100 ways to Make Money Online
There are umpteen ways to earn money online and live a comfortable life and fulfill your dreams. You only need to choose from a long list of jobs that you can do and spend time providing service depending on your area of expertise. Sometimes a few jobs pay you without the need for any special skills or qualifications. If you are self-employed or a stay-at-home mom, this article can give you ideas on how to make money online using multiple resources and platforms online.