Are you also missing your ex partner? Or trying to forget the bad memories of your ex-relationship but it's not working? Well, I have a plan for you. Yes, you heard it right. The best way to get rid of all these negative emotions is to build some happiness in life. One way of doing this and adding some enjoyment in life is to read memes. Well,you don't need to go and search anywhere to get some unique and hilarious memes. We will provide you with the best, most hilarious Ex memes, just for you.
50+ Funny EX Memes Will Make You Happy To Be Quarantined Alone
Let's check out the funniest memes collection.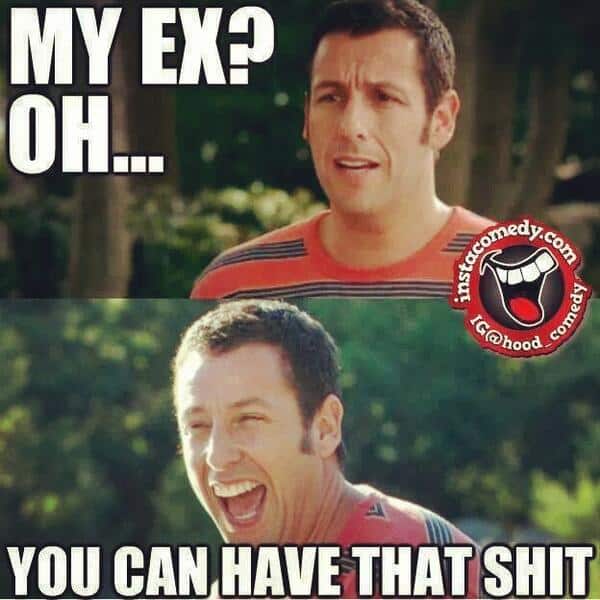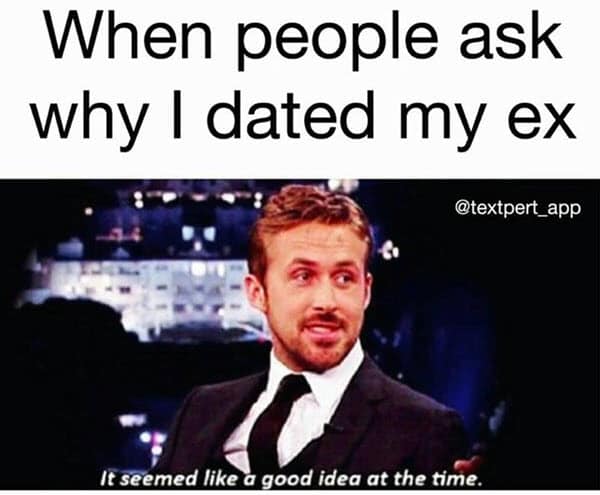 Don't spoil your life!!!
We can feel you, you have lost the relationship. It's OK to feel down sometimes, but it's completely not ok to spoil your whole life in memories of a person who doesn't deserve you. It will soon pass and you will be happier being on your own. Well, it may seem hard to see someone else will come along and be a much better match for you. you have learned from your mistakes from your ex. so, you know what to look for in your new partner. And you will be able to spot warning signs before they get out of your head. you will have grown as a person from your last relationship, able to handle different things. Accept the truth of your relationship and try to move on. Just forget all the bad memories, you have many more Good things to do in your life.
Get some good laugh !!!
Don't give up love. It's out there and you will find it when you are ready. Remember that it's healthier to let go than to hold on to a love that isn't there anymore. Just stop doing all these stupid things and get some good laugh. Just scroll down to find some more fantabulous Ex Memes, which will make you laugh and happy. Adding happiness to others life, is the best thing we can do. Well, one simple way of doing this is just sharing these hilarious memes to your loved ones, friends and, family members. Don't forget to share them on your social media accounts including Facebook, WhatsApp , Instagram and, many more.