Are you also a member of the BTS Army? Do you like Jungkook and searching for the best Jungkook memes. well, you are on the right page. Here you will get plenty of Jungkook memes.
Jeon -Jung-kook is the youngest member of the group "BTS".He is a singer, writer, sub rapper, and also songwriter. Talking about BTS, BTS stands for BangTan Sonyeondan. It is a k pop group famous globally for its music and catchy moves and adorable personality.BTS is also famous with the names of Bangtan Boys or Bulletproof boys scout. This BTS band also ranks among the 25 most influential people on the internet by Time magazine.
50+ Funny Jungkook Memes That Will Make You LOL
Scroll down to get hilarious Jungkook Memes, which will make you laugh. you can also share these memes with your family and friends to add laughter and happiness to their Life.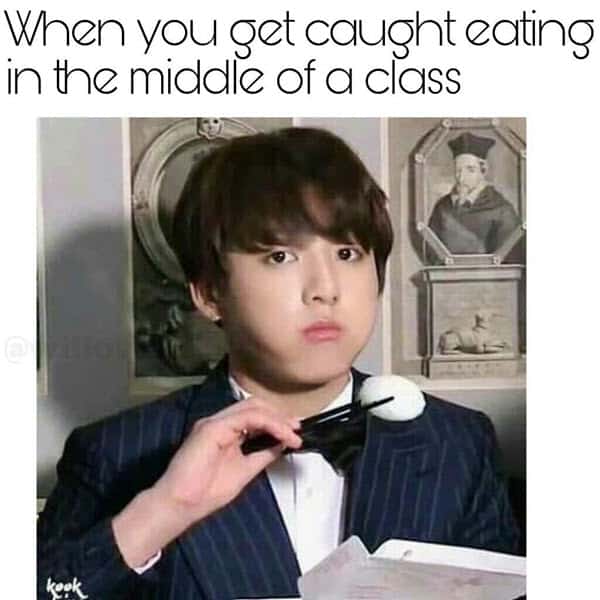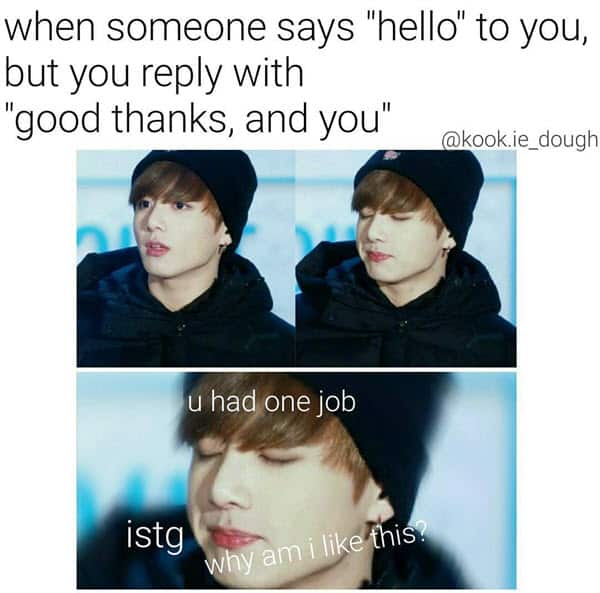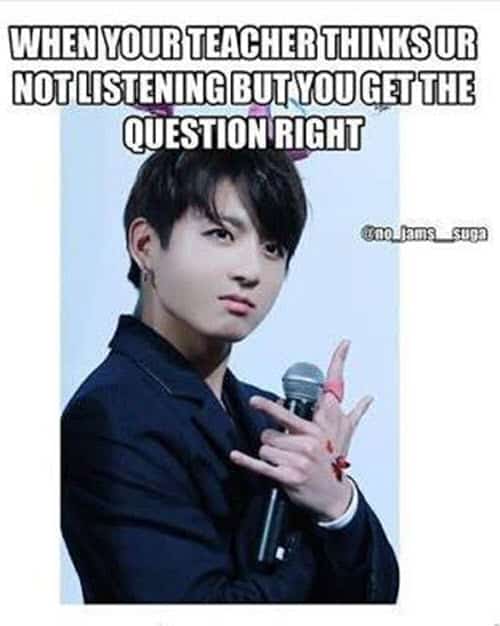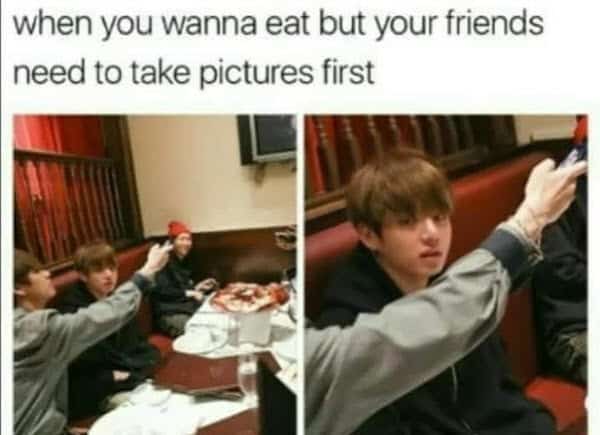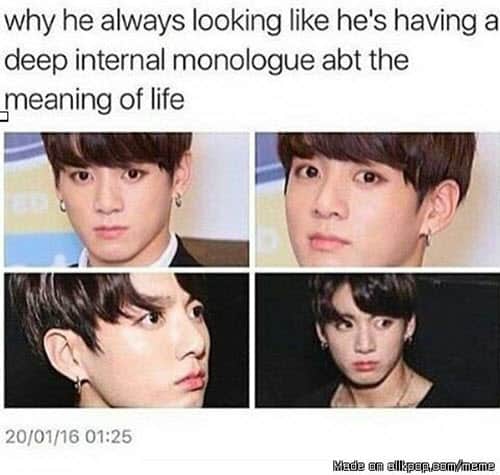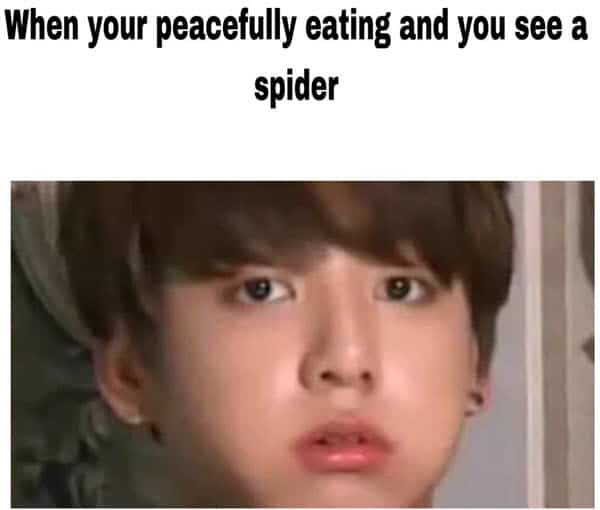 Jungkook is famous because of his singing, dancing style, cuteness, and good physic. He is very popular and the second-highest fan holder in BTS. Jungkook started his career with the BTS band Group on June 12, 2013. His first debut song was "2 Cool 4 Skool".
Because of his adorable expressions, Jungkook is the subject of various internet memes.
Jungkook's Runway Walk, Originated on 14 December 2018, is a reaction video captured when BTS performed at the Mnet Asian Music Awards in Hong Kong. In this video, Jungkook is walking on the stage like a runway model. @ggukreum, a Twitter user posted this video replacing the soundtrack from the performance with the Beyoncé song "Partition" with captions "over there I swear I saw them cameras flash." This post got 30000 retweets,6400 likes, and more than 15 million views.
Jungkook Phelps is another interesting meme in which Jeon Jungkook is participating in a swimming competition with Michael Phelps, following a tweet that showed Jungkook swimming. On 22 may,2019 BTS members posted it on their official account which got 500,000 retweets and more than 6 million views. A Twitter user @jeoonjungkooks also posted the same video which got 3000 retweets and 9000 likes.