Are you also searching for breakup memes, to recover yourself and to forget your partner? Thank God for this, at least you reached us. A relationship breakup can be devastating especially if you didn't expect it. Breakups blow chunks. Whether it's an amicable breakup or a horrible, crash-and-burn situation, you've invested a part of yourself into another person and must accept that a relationship that you once nurtured is dead and gone.
50+ Funny Breakup Memes That Are Painfully Hilarious
Oh my God, how much you were indulged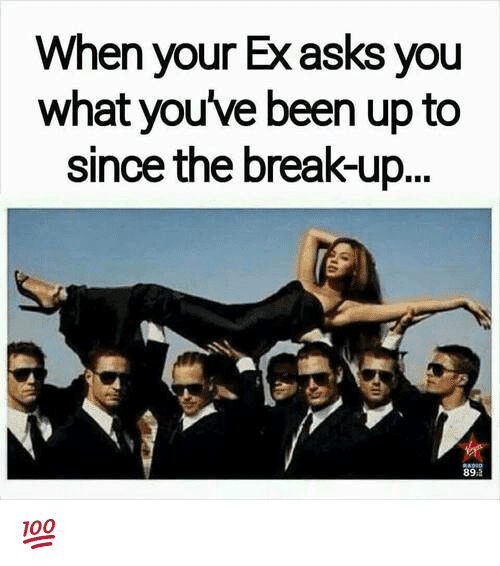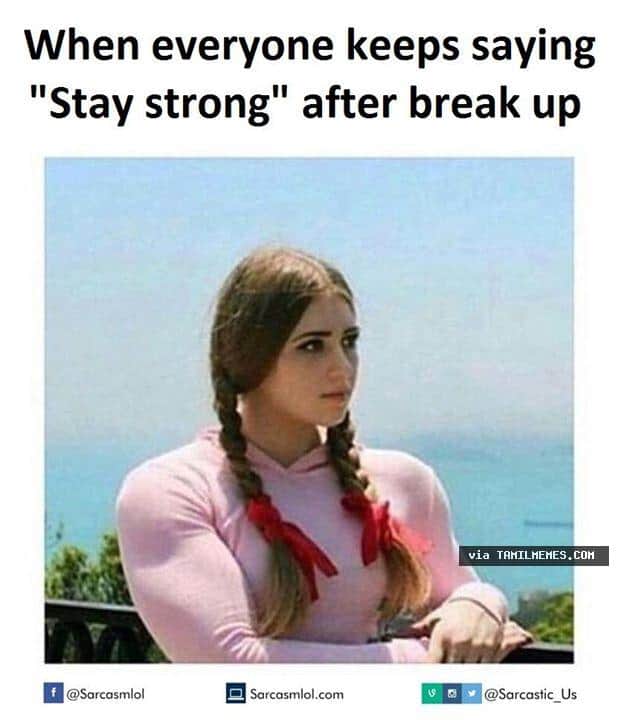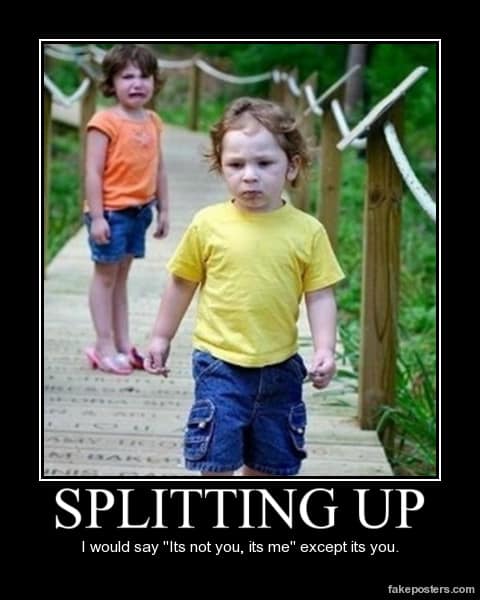 in your partner. Now you have the time to love yourself. No matter how much we want to move on, there's perhaps always going to be a small sliver of regret. Indeed, it's normal to go through the stages of grief and you may even wonder about all the have-been. Luckily, time is your friend and as days go by the laughs and sunshine will begin to give you light. But in the meantime, we have something to help you. Yes, these breakup memes will prove to be your best friends, and give yourself some time to recover. trust yourself, After all, who knows you better than you? Just forget your partner, you lose them because you deserve someone better. These breakup memes will give your smile back.
These breakup Memes will make you smile again 
Are you still thinking about your partner? Stop doing this. This is a good time to pause and think about the value of your other relationships and focus on time with these people. Fill your life with routines and tasks that give you a sense of achievement and that you enjoy. This will give you stability, structure, and a sense of purpose. Take Care of Yourself to counteract feelings of rejection and criticism. Reconnect with what you would like to do and do it. Good can be found in every experience if we look for it. Take this time to review what you want. When a relationship breaks up we go through a series of well-recognized stages that are designed by nature to help us to adapt to the loss and find a way to live comfortably with the new reality. Trust yourself and spend some time with yourself. Grab some snacks and Just scroll down our awesome breakup means entering the world of self-love and happiness.