Baahubali the beginning has broken all the box office records and has received so much fame and attention that no one would have expected it to turn out to be a superhit. S S Rajamouli the director of Baahubali has not left a single stone untouched to make this movie a perfection .
One thing this movie has been into limelight is for the "visual shots" or the extraordinary VFX shots and did you know that 90% of there VFX shots are Computer Generated Imagery. There were total 2500 VFX shots.
Hyderabad based visual effects studio Makuta VFX is responsible for the 50% of the CGI work. It took nearly 2 years to Makuta to create the majestic waterfall from the movie Bahubali.
Firefly studios and Srushti VFX has created some of the war sequences which gave us feeling of watching a hollywood movie. Today we have a list of 10 Epic Scenes from BAAHUBALI that were shot using VFX.
1)
2)
3)
4)
5)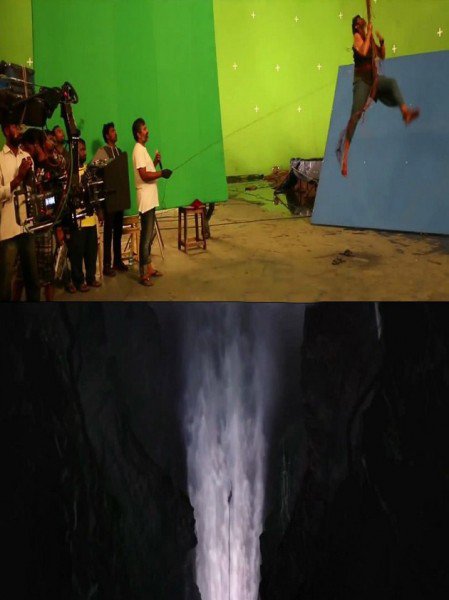 6)
7)
8)
9)
10)
Wainting for bahubali part 2 to release ? till then like,share and comment this post