Hahahaha we can't stop laughing thinking about how funny Vince McMahon looks when he is stuck in an argument or is angry on a WWE superstar. Mr. McMahon is the chairman of World Wrestling Entertainment which is one of the most popular TV shows around the globe.
One of the most famous and the funniest wrestling meme of all time is of Vince McMahon getting increasingly excited. This meme was created because of McMahon's absurd facial expression during a moment on Smackdown when Stack Keibler dance on the table in from of Vince. Vince McMahon Memes went viral on the internet and he soon became a meme material
50+ Funny Vince McMahon Memes That Make Us Laugh
We all know that all the segments in WWE are fixed before the start of the show but no one would have ever thought that Vince Mcmahon will go viral and he will become a memes material on social media. Still, these memes are trending on Instagram and people just love them.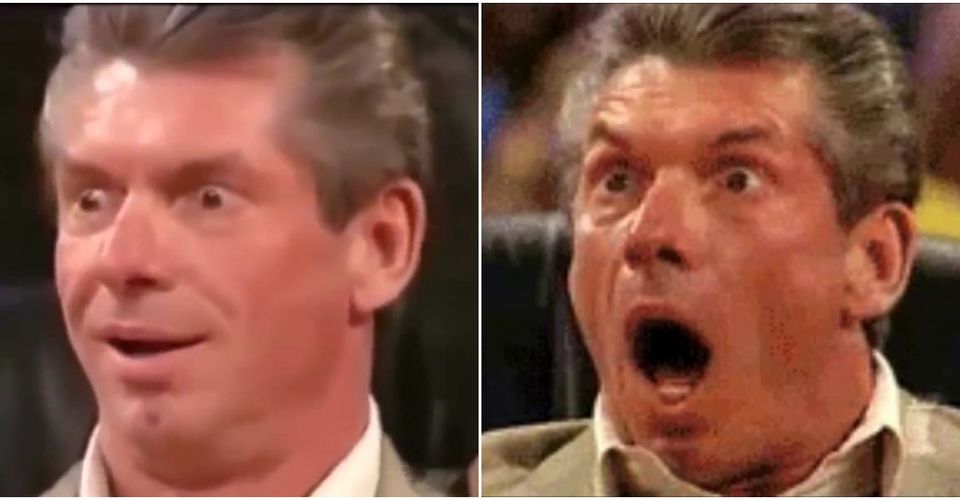 We have also collected the funniest You Can't See Me John Cena Memes on our website. Do check them out, We are sure you will just love it.
Coming back to Vince and his funny entrance and reaction that he does is WWE is unforgettable. We just love the way he says you're fired, His reaction is soo good that sometimes in real life we feel like he is shouting at us.
Check: Richest WWE Wrestler In The World
WWE has been very close to all of us since childhood and our favorite superstars are getting old now but they are always going to remain in we hear forever. We hope you loved our collection of Vince McMahan expression memes. We have collected them just for you, You can share meems on FB, Twitter, Instagram, and Whatsapp to make your WWE fan friend laugh at the funny post.