This is big good news for the
Coffee Lovers of Vadodara
. After years of waiting, the famous Coffee Chain Starbucks is Coming to Vadodara. We were having a lot of Starbucks Lovers in the city. Many of them were eagerly waiting for Starbucks to launch in Gujarat.
Earlier this year, Starbucks had a massive entrance in Gujarat with 3 Stores opening in Ahmedabad and 2 Stores opening in Surat on a Single Day. Since then, the people of Vadodara were extremely curious thinking that when Starbucks will launch in
Vadodara
.
Where will Starbucks Open in Vadodara?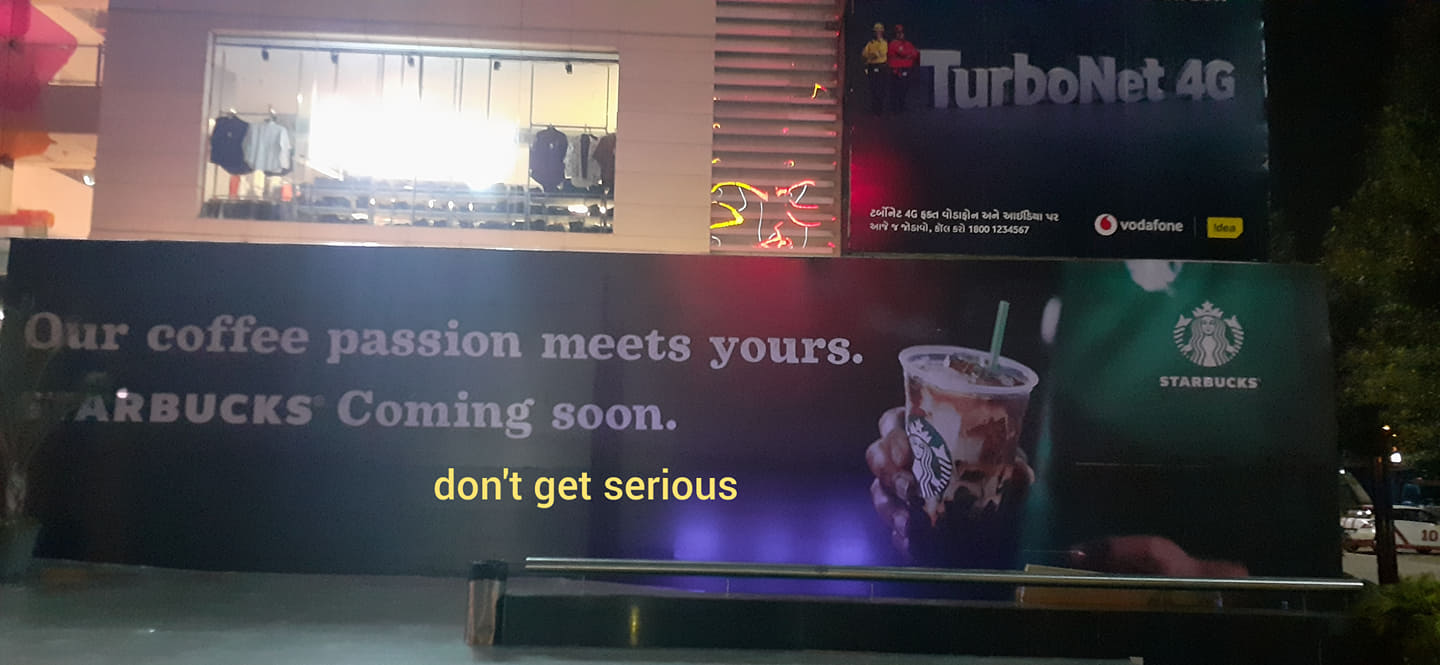 For those who are still not aware, the Starbucks Store will be located in the Centre Square Mall. Currently, the interior designing of the store is ongoing. The deadline for the same is 15th December. As per the updates from the sources, the store will be operational before 2019 ends.
And if you're too eager that you couldn't wait for the glance of Starbuck's Vadodara Shop, we have something for you.
It is noteworthy that Starbucks in operational in 27 countries of the World. Even in India, we are having almost 150 Starbucks Stores. However, the number seems less if we compare it with other countries.
With the launch of Starbucks in Ahmedabad and Surat, many citizens of Vadodara even visited there. But, now we will soon be having our very own Starbucks in Vadodara in less than a month!