George RR Martin the face behind GOT also famous for killing of main characters in the famous fantasy series. "There will be a movie but I will not be involved," he stated at a HBO after party post the Emmys 2015 where the show bagged several Emmys. The movie will be released after the tv series concludes where two more seasons are still left.
The popular drama series created by David Benioff and D.B. Weiss which started in 2011 has created a huge fan following where the audience is also obsessed with some of the main characters. Plot Revolves around the Nobles power play and the quest for the throne. The past five seasons have always managed to keep us on the edge where no one can predict what is going to happen next. With the such a strong fan base it is expected what will happen in season six and the main question whether Jon Snow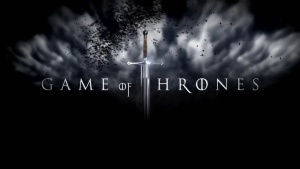 The movie may feature dead characters!
If reports are to be believed, the film may go back in time and feature some of the dead characters. And if this happens, we may see some of the important dead characters resurrected such as Robb Stark, his mother Catelyn Stark, his father Ned Stark and Oberyn Martell -The Red Viper.
The show has recently won 12 Emmys from 24 nominations, which is the most in a single year, in the category of drama series.
Thrills and Spoilers awaited in the coming seasons of Game Of Thrones