The capital city of Uttar Pradesh with one of the unique combination of rich tradition and modern growth of new mannerism. The Lucknow cuisine is very well known as Awadhi cuisine too, having distinctive nawabi style has a huge fan following for their biryani, tunde ke kabab and much more, But have you heard about any haunted places in Lucknow ?
In a beautiful and lively city, how can someone even think of any evil spirit to leave their mark in the city of nawabs which maybe is a serious matter of attention. So, for all those who are a Lucknowi or who love going to Lucknow for its food and other attractions and don't believe the places I mention below, can take a risk on their own terms and maybe check it out for once.
7 Haunted Places In Lucknow That Will Give You Goosebumps
1) Railway Quarters
Source : flickr
Not the whole premises but a colonial house has some notorious ghostly activities noticed and the reason was an extramarital affair of a chief engineer's wife with a british officer and he killed his wife and this britisher and committed suicide. Many of the evidence are found by local men too.
2) Begum Kothi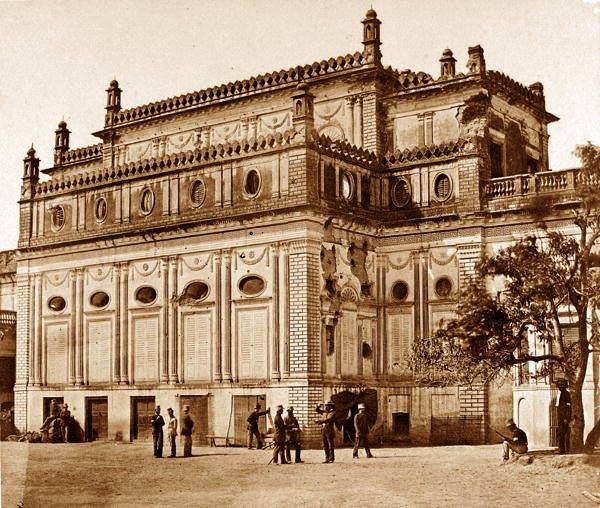 Source : lucknow club
Where it has been known in the history that around 600-700 freedom fighters were killed on this land during independence movement. Many haunted incidents and presence of supernatural powers are experienced by many people with unusual sounds and negative images.
3) OEL house
Source
The ghosts and spirits of the dead soldiers have overtaken the OEL house ever since the british soldiers were killed and thrown in a well inside OEL house during the revolt of 1857 and many incidents were in the evidence when family of VC who owned this house was taking care of it.
4) Bara Imambara
A very famous place is Lucknow known for its bizarre maze that can eat any person he they decides to visit this place without any known person or a guides. Many people who have entered the confusing maze have never returned back to their homes. Even the walls of mysterious 'tehkhana' have haunted images of innocent people losing their family members.
5) Balrampur hospital
If you don't mind getting operated by some ghost then do get checked at this place where it is built on graveyard and people till date can see some of the graves in the area lying untouched and some people have seen spirits haunting the place with various paranormal activities.
6) Sikandra bagh
This place has experienced a brutal incident in the history of independence where many Indians were killed and their dead bodies were left to rot in open and it has scariest stories to listen it from the locals about the creepiest noises heard by them.
7) Nirala Nagar
Located in the centre of the city, this place was said to be cremation ground before. The day here looks like any other day but not the nights will give you chilling breeze with a complimentary experience of horror. And people living here have visualized and experienced various problems.
Tip :- Don't look behind if you see a shadow at night!
Hope you liked this article about haunted places in lucknow ! Also like our Facebook page for daily updates.
Cover Image Clicked By :- Karan Lakhmani
Article Inspired From :- Holidify.com