We all know that Sri Lanka is a beautiful country and everyone wanted to visit there but things never worked. Well, don't worry you are soon going to get a chance to travel to Sri Lanka .
You will no more require to plan or prebook your trip, all you have to do is be ready with your Passport, start your car and drive all the way to Sri Lanka via sea bridge. Indian Road Transport and Highways Minister has announced construction of beautiful tunnel and sea bridge which will link India and Srilanka. This is massive project is going to cost Rs 24,000 crore.
There are only 2 ways to reach Sri Lanka at the moment and that is 45 hours ferry ride from Rameshwaram-Tamil Nadu or a 3.5 hour flight to from Tamil Nadu.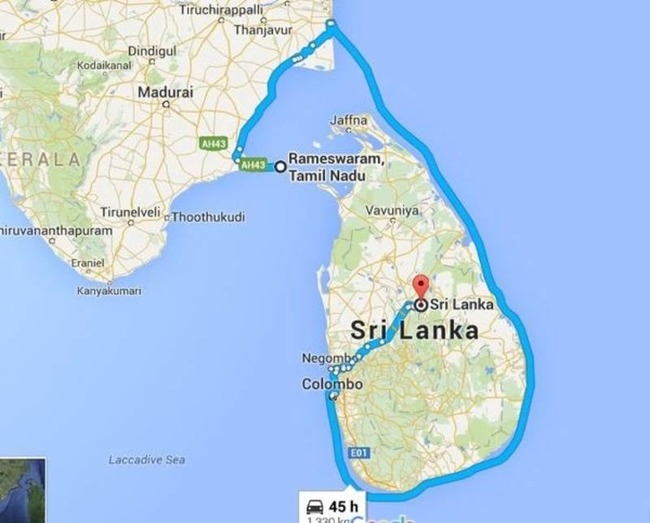 Well, this is going to be epic trip from India to Sri Lanka by road, Cross country road trips are getting quite popular in india this days.
Image Credits :- (Photo for representational purpose only.)