Last Updated by Rohan Pandya
Every game has a legend and the kind of work and efforts Sachin has given to the game of cricket he cannot be compared with any other sportsmen other than Roger Federer, No one else comes close to sachin and cannot be compared. Two things which is common between the two legends is the love and class for the game.
Tennis is Sachin's next favorite game after cricket. Many people say that sachin wanted to become a tennis player in his childhood days.
It is a known fact that Sachin is a huge fan of Roger Federer and visits All England Club regularly.
Since many years Sachin and Roger Federer have developed a warm friendship
On many occasions Sachin has been spotted at royal box at Wimbeldon during Roger Federers match
On the other hand Federer is not a stranger when it comes to cricket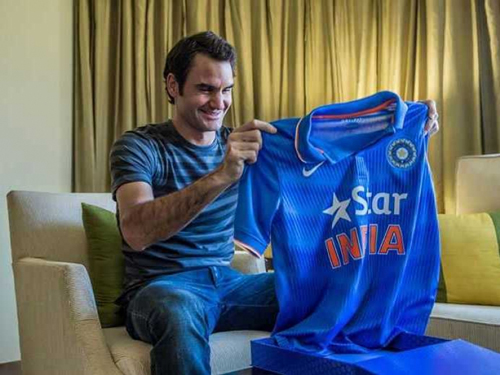 People are crazy for Sachin not only on the field but they like him in video games as well. Recently in an interview with The Times of India Roger Federer said
"Whenever I play cricket video games, I always pick Sachin as my batsman."
Check out what Federer thinks about india.
'I love the culture, people and food. Everyone's very welcoming and kind. I hope at some point, I'll have the opportunity to come back with my family. I'd love to bring them and explore the country and culture.'
News Source: The Times of India
Rohan Pandya is a Blogger, Youtuber and an entrepreneur who loves to explore latest technology on the web everyday. He thinks When You Are Young You Believe The Possiblities Are Endless.