Hindustani Bhau is a very popular Youtuber and Instagrammer. He recently told in an interview that got fame by making viral videos about reply to Pakistan controversy in a different style. If you see all his videos you will find Sanjay Dutt touch in his videos. He recently told in an interview that he is a big fan of Sanjay Dutt. It seems that Hindustani Bhau loves to make Videos in his car as almost all the videos he has made till now have been shot in his car. If you are under 18 years, then kindly don't follow him.
Hindustani Bhau's real name is Aditya Patak or Fatak. He is not famously know as Hindustani Bhau, He was called bhau by his friends, His nickname is Bablu Fatak. He is a hardcore anti Pakistani, If anyone speaks against India then it is for sure they will get a mouth shutting reply from our Bhau.
Hindustani Bhau Real Name, Bio, Age, Height, Wiki, Instagram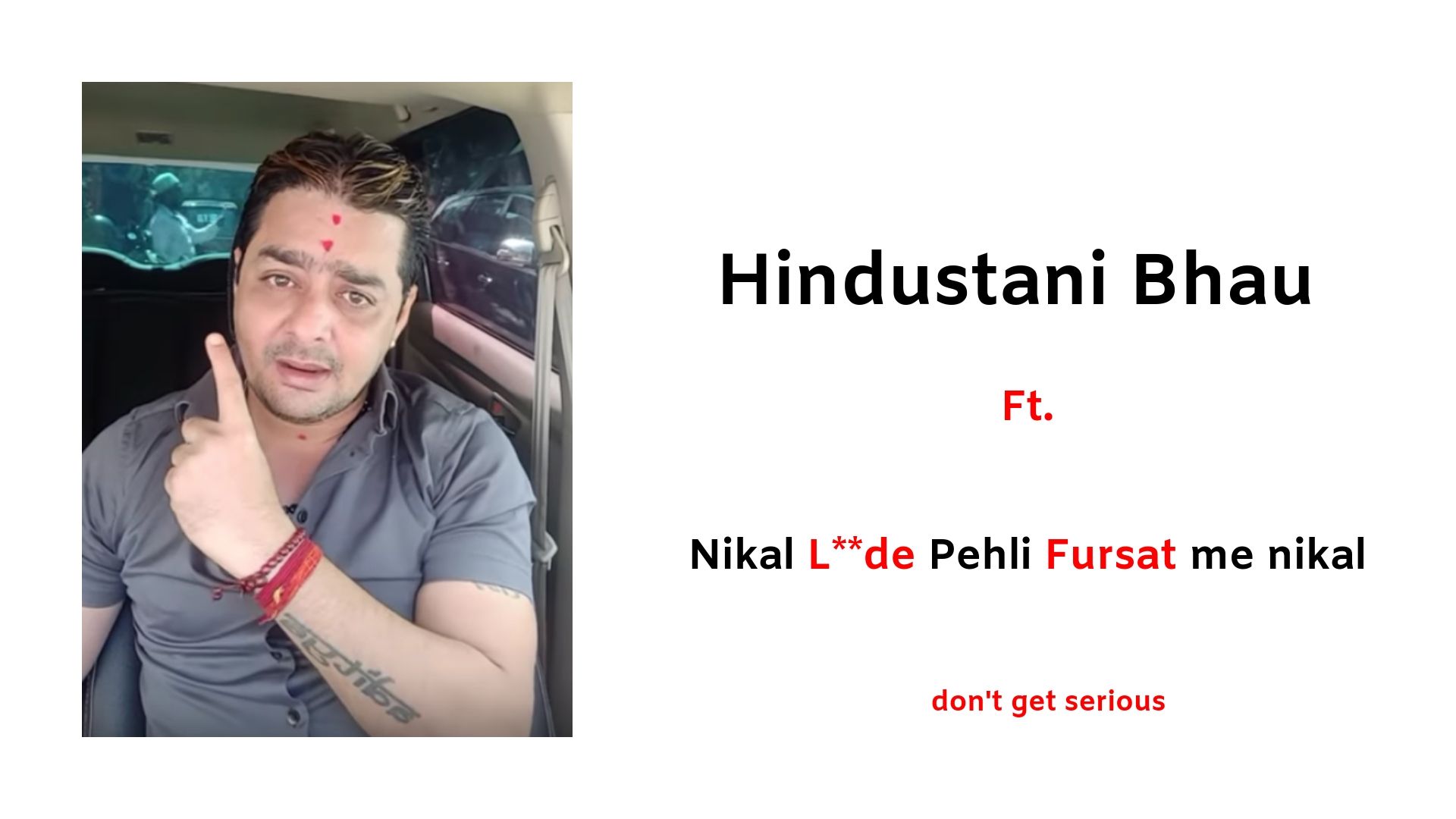 Pehli fursat mai nikal is one of the most famous dialogues of Bhau which has gone viral on the Internet and everyone in the meme world are using the video cut to make memes. He is getting strong support from all over the country, especially the youth is in favour of him as he is the only guy who is not afraid to speak openly against anyone who goes against India. You need courage and power to speak openly against anyone like this.
Hindustani Bhau's videos started trending after he created a video in a reply to Javed Akhtar, When Akhtar said he will leave the country and Bhau replied ( Nikal La*de, Pehli fursat mai nikal, Koi zarurat nahi Hindustan ko teri, Pehli ticket nikal aur nikal). This video is shared by thousands of people on social media and forwarded on WhatsApp.
Right now Hindustani Bhau has 270k subscribers on Youtube which are increasing on a very faster pace daily. He is becoming popular day by day and everyone is loving him.
Below is his most famous video (Nikal La*de)
 We believe Hindustani Bhau is doing a great job by replying to people who are talking against India. We will be adding more details about him when we find some thing new and viral. Keep visiting our site
don't get serious
and stay updated.