Art is always unique and attractive, It is a way of communication that transcends language. Art is more fun when it becomes more and more interactive and participators become equally important for the content in the form of Art.
India's First Interactive 3D Art Museum In Chennai has been launched and artist AP Shreethar is behind these incredible designs.
Let's take a look at all the pictures !
1) *Happy family* taking selfie with chimpanzee
2) It seems this kid is having fun after seeing the bull come out of the photo frame in 3d museum.
3) So you can chill when your body is cut into half
4) Have Apple in 3D way
5) Still hungry ? Have this huge burger 
6) Or you can play around with Dolphin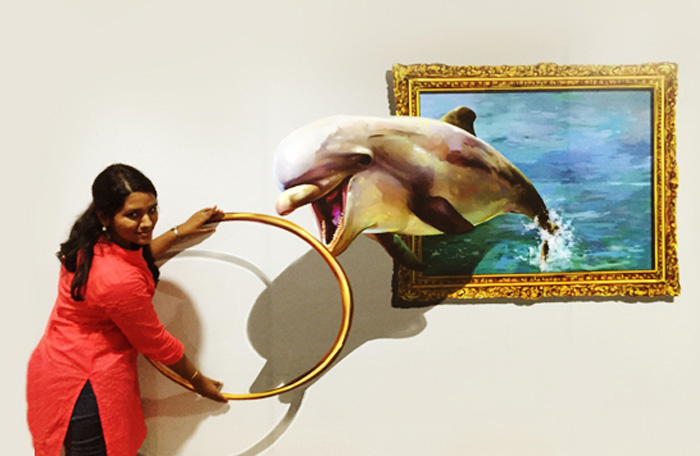 7) Contemplate chilling inside a skull 
8) Or get fascinated by Bruce Lee's kick
9) snake coming out of the frame looks super cool ! Already afraid ?
10) Puppet dancing anyone ?
11) Hahaha wanna try this ?
Seems like total fun, right?
Source: Click Art Museum 
Image Source: Click Art Museum