Every country has some set of laws or rules which are necessary to follow. Among those, some are not acceptable or are strange to follow. In our present article on, 7 Most Unpopular And Controversial Australian Laws we are providing you with an in-depth review of some of the uncommon laws existing in Australia. People mightn't be loving them, but we need to determine in case we are looking to relocate there.
These are the laws that most of the people residing in Australia hate and they don't wish to follow. But, we all are helpless before the Constitution. So there isn't any other way except following them.
Here, in this article, we are discussing on theUnpopular And Controversial Australian Laws.
Unpopular And Controversial Australian Laws
Below is a list of some of the Unpopular And Controversial Australian Laws that people find weird to follow. These laws have existed for a long period of time. There is a need to abolish them. It will generally take some time, but definitely, we will get rid of them very soon.
1) Children Cannot Purchase Alcohol, Cigarettes Or Condoms But They Don't Have Prohibition From Using Them
Source: Daily Mail
Yes, you read it right. For a minor, it is illegal to buy Alcohol, Cigarettes, Or Condoms in Australia. But there isn't any kind of rule for not using them. Does such a law make any kind of sense? Buying them is illegal but if you are caught using them, then there should be a ban. One can only hope that teenagers don't use any of these commodities and create problems for their health.
The next one is hard to digest for all the potato lovers there.
2) It Is An Offense To Possess 50 kgs Of Potatoes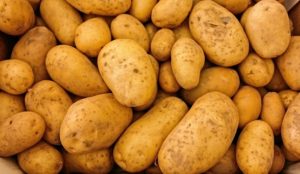 Source: Lawyers Weekly
Strange, yet true! Under SECTION 22 OF THE MARKETING OF POTATOES ACT 1946, there is a prohibition on anyone who is not a member of the Potato Corporation or an Authorized agent from selling, purchasing, delivering or taking delivery of 50kgs or more of potatoes. What about all the French fries? Hard to digest right?
According to law, the one who intakes more than the prescribed limit of potatoes has to pay the penalty of a fine up to $2000-$5000 for the offense. Time to go on a diet!
3) Rewards For The Return Of Stolen Property
Source: The Haunts of Adelaide
In South Australia, it's a law that one cannot offer a reward for the return of stolen property. In case, if any rewards are given in return then there will be no action or investigation on the person returning them. According to SECTION 48A OF THE SUMMARY OFFENCES ACT 1953, the person giving such aid or offering a reward may face a penalty with a fine of up to $500.
What if one wants their stolen goods at any cost? Rewarding may result in breaking the law.
4) Is The Size Of Your Fridge Legal?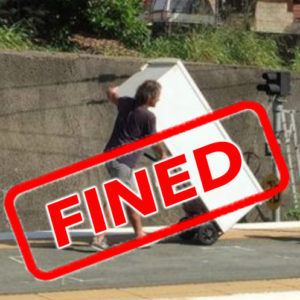 Source: The Thinker Girls
Your fridge size matters. In Australia, one cannot buy, sell or hire a fridge bigger than 42.5 liters unless it was manufactured or imported into Australia prior to 1962. SECTION 58B OF THE SUMMARY OFFENCES ACT 1953 states the legal size of the fridge must be less than 42.5 liters. But there's an exception to the law i.e. if every door or lid can be easily opened from inside of refrigerator then one can have it. High alerts for all the ice cream lovers.!
The next one is to be kept in mind for all the NIGHT OWLS.
5) Vacuuming At Night
Source: Westend
According to ENVIRONMENTAL PROTECTION (RESIDENTIAL NOISE) REGULATIONS 2008 (Vic) REG 8., one cannot vacuum between 10 pm to 7 am on weekdays and 10 pm to 9 am on weekends and public holidays. You will be in trouble if you vacuum your residence between these hours.
But what about those who get free just at night? Perhaps, this is the reason which makes it is featured on our list of Unpopular And Controversial Laws In Australia.
6) It is illegal to leave your car keys inside your vehicle that is unattended
Source: Towson Area Citizens on Patrol
Who will invite a thief by leaving their keys behind? Common Sense! But under ROAD SAFETY ROAD RULES 2009 PENALTY CODE 2135 it is illegal to leave "motor vehicle unattended or doors unlocked" Next time check twice that your doors are locked or you can get a fine up to $150 for leaving your cars unlocked.
The funniest of all is yet to come.
7) You Will Face Charges If You Are Living Near Or Inside A House Which Thieves Use Regularly
Source: The Language of Thieves
According to the VAGRANCY ACT OF 1966, you can be arrested for being near or inside a house that is used by thieves regularly. The government of Australia thinks that thieves keep warning boards outside their houses of them being thieves. Who is going to know that the person residing in the house is a thief?
These were the 7 strange and weirdest laws that may keep the ones residing in Australia or are planning to settle out, away from landing you into any trouble. It is essential for us to know about such laws before visiting or settling down in any new country. By becoming familiar with all the existing circumstances, you can perhaps plan a trouble-free trip.
Check: Controversial laws in the USA
We hope Don't get serious's compilation will be helpful to you in getting familiar with the Unpopular And Controversial Australian Laws.