Memes are an integral part of today's generation. With society's rapid evolution and digitalization, most people around us depend on these memes to release their stress from their hectic lives. The rapid growth in the popularity of memes is entire because of the kind of humor and sarcasm to the audiences. Memes of different niches are available on social platforms. Users can choose memes according to their taste. One popular meme niche trending on various social media is Aquarius memes. It is a kind of zodiac sign-based meme that focuses on the traits of Aquarius people in a hilarious tone.
50+ Funny Aquarius Memes That Are Way, Way Too Real
Let's check out the collection of the funniest memes of the Zodiac sign Aquarius.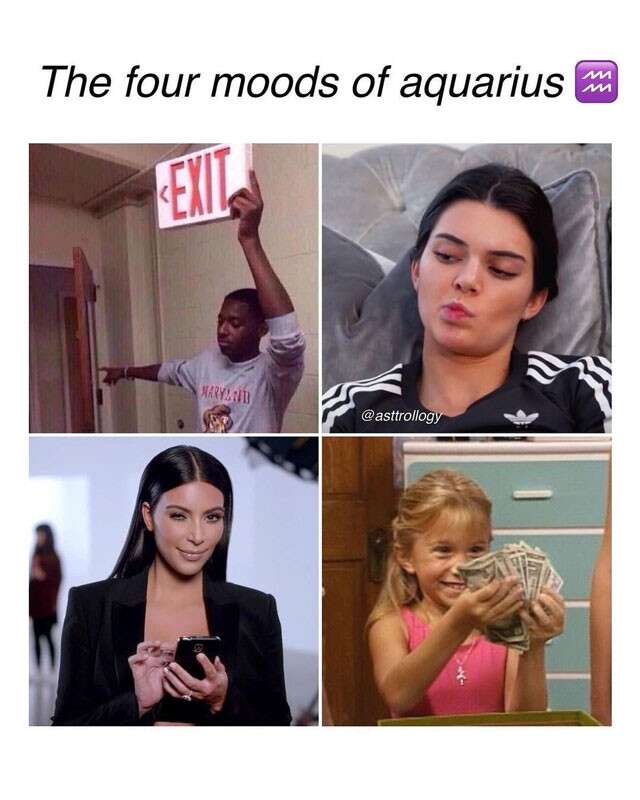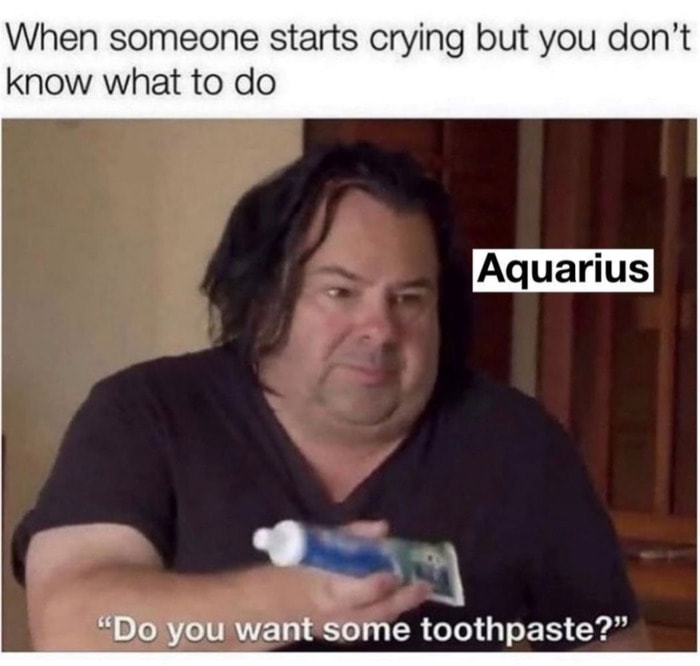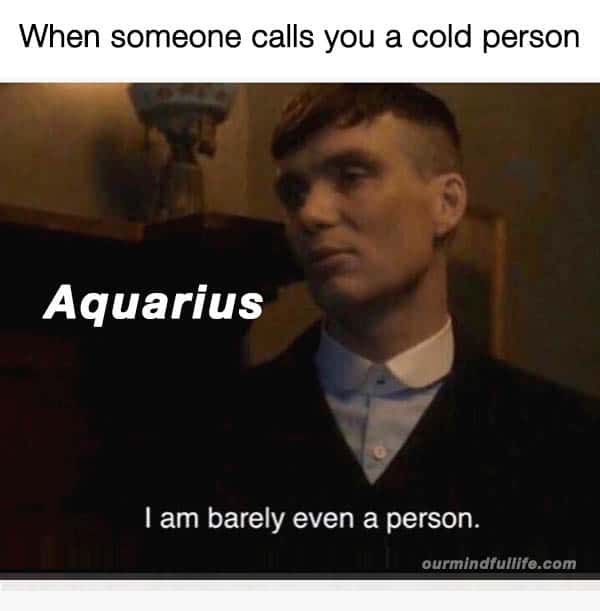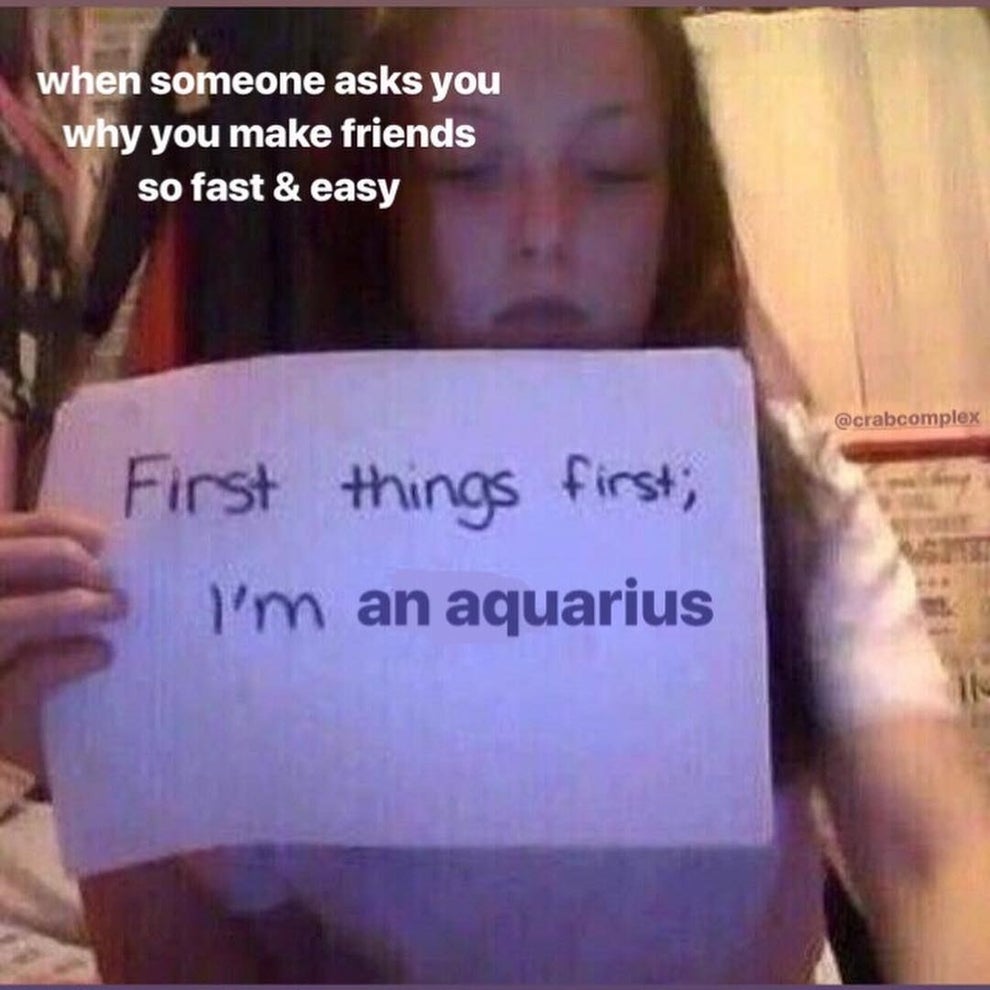 If you are born in the date range between 20th January and 18th February, you are a part of the Aquarius family. The uniqueness and intellect of the Aquarian people make them very distinct from the people belonging to other zodiac symbols. It is why many people like them in their respective fields. Eminent personalities belonging to the Aquarius family include Cristiano Ronaldo, Oprah Winfrey, Michael Jordan, and Franklin D. Roosevelt. All these personalities are successful in their respective fields due to their uniqueness and determination to achieve their goals. The meme makers add a bit of humor and sarcasm to the traits of Aquarius people through Aquarius memes.
A meme maker shared a meme on Twitter where a man is trying to read something from a slight cheat, and the meme captioned, "The list of people who get the jokes of Aquarius people." The meme pointed to the intellect of Aquarius people in comparison to others. The meme received a good response from the audience from different parts of the planet. Another meme that a meme maker posted received a good response from the audience captioned "Someone telling an Aquarius what to do" and the Aquarius person pressing a rebel button. The meme pointed towards the rebellious or over-ambitious nature of the people belonging to the zodiac sign Aquarius.
The memes based on Aquarius people are liked by most social media users and meme lovers due to the sarcasm they offer. The Aquarius memes are one of the best forms of zodiac-based memes.