The new CEO of Google is Sundar Pichai and Alphabet Inc. is the parent company of Google which was recently posted on a blog by Larry Page the ex CEO of Google and current CEO of Alphabet. We have a lost of facts about Sundar Pichai.
1. Sundar Pichai Is The New CEO of Google
In Larry Page's blog he said that he picked Sundar Pichai as the CEO of Google because Larry Page has always enjoyed working with Pichai, Pichai always said this about Google which Page believed, He said Pichai has impressed Sergey Brin and Page very much. Pichai has been working very hard and will be pushing the boundaries ahead for Google and will continue to focus on innovation.
2) Sundar Pichai Was Appointed by Google in 2004 and Has Been a Superstar Ever Since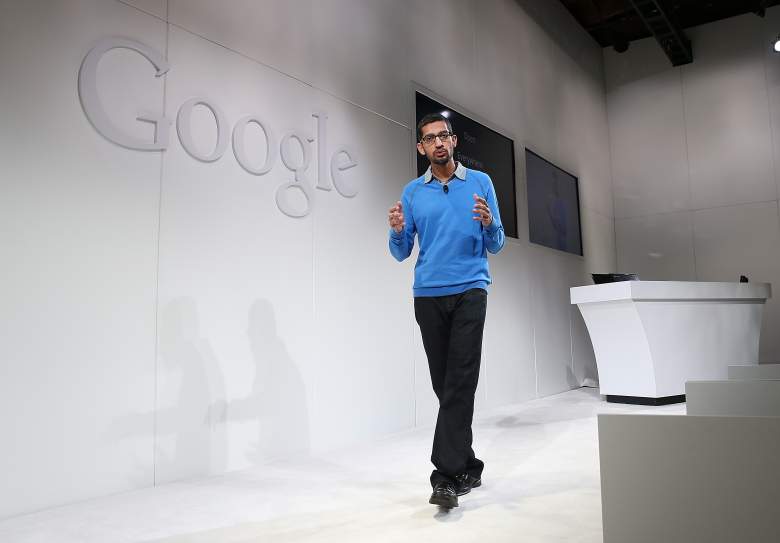 Sundar Pichai joined Google in 2004 and since has been working on different projects with the company, He worked hard in developing the Google toolbar. Pichai helped in launching the Google Chrome Browser in 2008. Google chrome was reportedly ranked number 1 browser in the world and soon Pichai became a very valuable asset in in the technology industry.
Soon after the launch of Chrome browser Pichai soon got promoted to Vice President and then soon to President. He worked with different Google applications like Android and Gmail. He was added to the L-Team which exclusively reported to Larry Page. Pichai made many interesting moves for Google, including trying to convince Whatsapp not to sell to Facebook and convincing Nest to join Google.
3. He Is Married and Has a Son and a Daughter.
Sundar Pichai was born in 1972 in Tamil Nadu, a state in india. His dad worked with a firm GEC as an electrical engineer . Pichai and his family lived in a 2 bedroom apartment and had no Car or a T.V, Pichai completed his college in India and did his Masters from Stanford in engineering and material sciences, and parallely MBA from Wharton School, Pichai first reached Stanford in 1993 and was surprised to know that a backpacks costs 60$ .Pichai is married to Anjali Pichai and they have a Son and a Daughter.
4. Google Paid Millions to Keep Him From Leaving
Twitter approached Pichai to become Product head of the company in 2011 and it is said that Google reportedly paid Pichai $50 million in stocks to stay with the company. TechCrunch reported that Google made this offer before Twitter declared its proposed compensation package. It is also said that Microsoft was considering Pichai for post of CEO as replacement to Steve Ballmer.
5. His Net Worth Is in the Multi Millions
We don't know the exact net worth of Pichai but it is in multi millions. He was reportedly offered $50 million to stay with Google and not move to Twitter.