Searching for Washington DC attractions? The only guide to have fun in Washington DC includes museum visits, knowing history and art, delicious food and of course some drinks and lots of dance.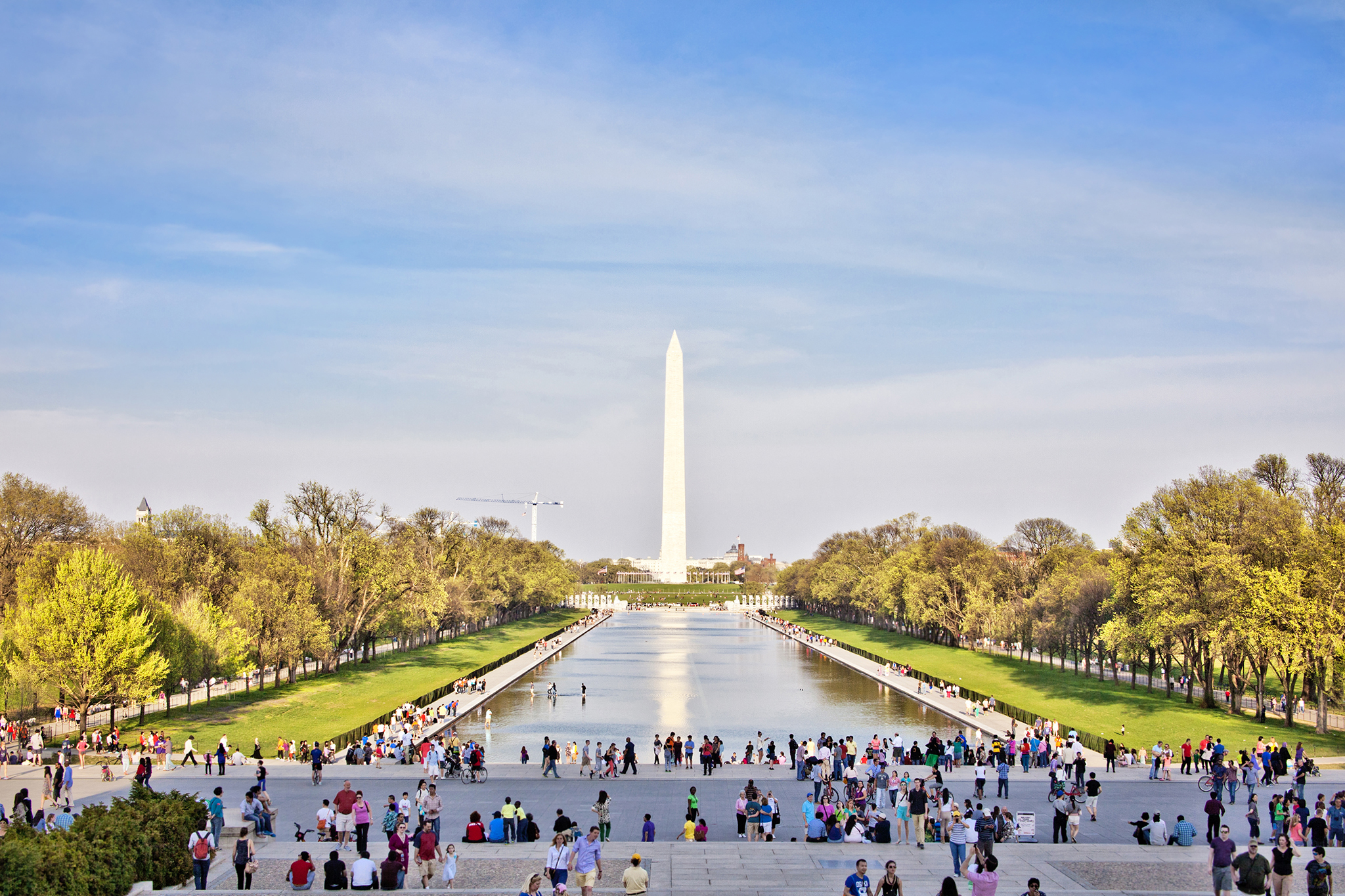 There are many Washington DC attractions like, National World war 2 memorials, National Museums of Natural History, National Gallery of Art, National Zoological Park, Air and Space Museum, White House, Restaurants, Bars, Ballrooms etc.
Many amazing places come with much of confusion! It's not possible to visit all of them on your first trip. So what to choose, what to cancel out?  Don't worry we are here to help you out, we have done a little homework of yours.
So here is the Top 10 Washington DC Attractions
1) Visit National Air and Space Museum
It's for those who are into metaphysics and have a keen interest in the astronomy.  This Washington DC attraction has all from missiles, aircraft to space stations. There are permanent exhibitions of jet aviation, space travel and satellite communications. The museum also has live presentations with guest astronauts! Wow that is something..
2) Jamming at 9.30Club
Jamming at 9.30Club is situated in the famous U Street Corridor and boasts state of the art sound and ventilation. This club was relocated in 1996 and which has live music performances, where eclectic mix of artists perform. Artists like Mogwai, Pat Green and HAIM have performed in the club.  Be sure to reach before time to get the best vantage for the good view.
3) Visiting Indian Restaurant
This is something I got to know from a friend, who recently visited the states. As per him there are many restaurants which serve Indian food and the shocking part is, the taste of those dishes are better than the food we eat here. 'Perfect oil and perfect spice', so trying Indian food in 'parai desh' is always fun!
4) Key Bridge Boathouse
Key Bridge is a six lane reinforced concerts arch bridge situated in Washington. It is the oldest road bridge present on the Potomac River. Escape the bustle of the city and enjoy the sights of the Potomac as you boat through Georgetown Waterfront, Roosevelt Islands and some the most stunning monuments of DC. The key Bridge boathouse offers kayaking and stand-up paddle boarding along with many water adventures.  It is one of the major Washington DC attractions among the tourist.
5) Visit Theatres
DC offers performance arts venues, from large stage shows to small box theatres. Theatres likeHoward Theatre offers dinner tables around the stage where acts like live boxing are going on. So, enjoy the mix of musical theatre, opera, concerts, and dinner theatres in this nation's capital. The other famous theatres are Werner and Lincoln.
Also View : How do People Celebrate Christmas in New York : Christmas Traditions and Celebrations in New York
6) Explore the taste of History
Washington DC is the US's capital so it is the site of grand government building, houses of politicians and militarily facilities. The historical Washington DC attractions are World War 2 memorial, US Supreme Court, Washington Monument, US Capitol, National Archives, The White House, Tudor place, Oak hill cemetery and many memorials. So people who are really into knowing the history and politics of US should go to Washington DC, you never know you may get a chance to meet one of the leading politicians.
7) Attend a Concert or local music venue
Washington DC attractions are just not the historical places and museums; it has some great concerts and local music venues to attend. It attracts renowned pop stars to military band to local musical groups. So if you are people who enjoy live performances of jazz, pop, rock and roll, opera and classical music than this nation's capital is the best place for you.
8) Seek in a Comedy Club
Laughing out loud with friends is one of the things included in the fun things check list! Isn't it? So Washington DC attractions includes some great comedy clubs in Maryland and Northern Virginia where there are night shows and some venues also offer workshops on how to entertain people. The famous comedy clubs are the 'Laughing Buddha ha ha,' and 'DC improve comedy club'.
9) Ghost Tour
This state has some ghost stories and tales about the infamous haunted places. Go to Lafayette Park across the White House, popular site for political protests and for visitors to take photographs where you will get to explore some untold horror stories. Or take a ghostly pub tour
10) Get High and dance out in the nightclubs
If you are in Washington DC then don't you should not miss out going to nightclubs, You can find live bands performing or if you want you can go to some bars which have loud music being played by a famous DJ. You don't have to worry if you are not 21 this nation's capital has under 21 night clubs too. (What else we want in life :p )
These were just the 10 things from the 100s of fun things to do in Washington DC. Washington DC as per my definition is a place which has something for everyone, doesn't matter what age, gender or country you belong from.