Are you looking for long distance relationship gifts this Valentine's day? They say the absence of your partner on valentines day makes the heart grow fonder, but for many couples spending valentines day together is not possible because they don't live in the same city/country, however, there are many different ways by which you can express your love for your partner and today we have few Valentines Day Ideas For Long Distance Couples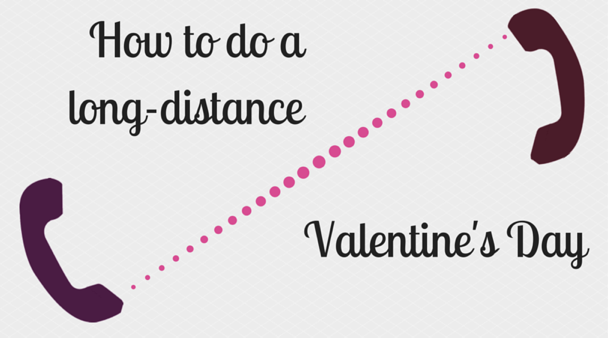 Below you will be able to find 7 amazing long distance relationship gifts for Valentines day
1) Buy A Customized Gift
Some of the most popular valentines day gifts are cards, candy, flowers but if you can't spend your day with your loved partner then you should definitely buy them some handmade customized gifts. If your valentine has a sweet tooth then you can always gift them chocolates with a touching message on a card. You can even send them some amazing Teddy day image on Whatsapp to make them feel you care for them.
2) Mail Them A Letter 
Well it might look outdated when you shit down to write a letter but penning down a love letter might look very romantic and your partner might feel special or you can always buy a couple's book and send them a bunch of small notes with a special message in each of them.
3) Have A Virtual Date Night
Well if you can't spend valentines day together it doesn't mean you cannot spend some quality time on this special day. You can always arrange for a Skype date and have dinner together.
4) Send Them A Gift Voucher To Their Favourite Bakery Or Coffee Shop
It's time to make your valentine feel that you are thinking about them by gifting a gift voucher for their favorite coffee shop or a bakery. You can always gift vouchers from Starbucks.
5) Create A Love Playlist
If you know your partner's taste for music then you can always make a playlist of romantic songs from their favorite artists and create a CD and send it to them. This will make them feel special.
6) Celebrate On A Different Day
Well just because the 14th Feb is recognized as valentines day doesn't mean you can't celebrate it on some other day and feel low about it.  You should make some amazing plans to celebrate valentines day the next time you meet each other. Always remember every day is valentines day as long as you keep loving each other.
7) Plan A Surprise Visit 
It is very tough to spend valentines day without your bf/gf so all you need to do is book the tickets right now and surprise them with a sudden visit and have a blast on the most romantic date.
We hope you loved our collection of ideas for long-distance relationship gifts on Valentine's day. Also, we have
Best Valentine's Day Gifts for Her 
which you can plan to give your girlfriend even if you are in a long-distance relationship
Also check: Heart Memes
Don't forget to share this article with your friends.