Being single for the time being until life does not bring you the fruitfulness you deserve is tending to be the new resolution of people all through the year to avoid unnecessary woes. But single people are often criticized because of their choice to stay single rather than mingling with just anyone. It is when you will find the single memes as a tool of oxygen breather.
Single memes describe a person's aims and mottos just fine with catchy swag-filled quotes, captions, or sometimes one-liners that match single persons' thoughts and relate realistically, making them laugh hilariously at the same time.
50+ Hilarious Single Memes That'll Make You Happy You're Alone
If you are a happily single person and want to enjoy some happy moments, single memes are right in the corner for you. Forget all the harsh judgments of society or family members. Just look for memes; memes about singlehood will light up your mood and have some faith. There are even some contents that you will be rolling on the floor laughing.
Single and Frustrated.
Complain About Being Single
Brace Yourself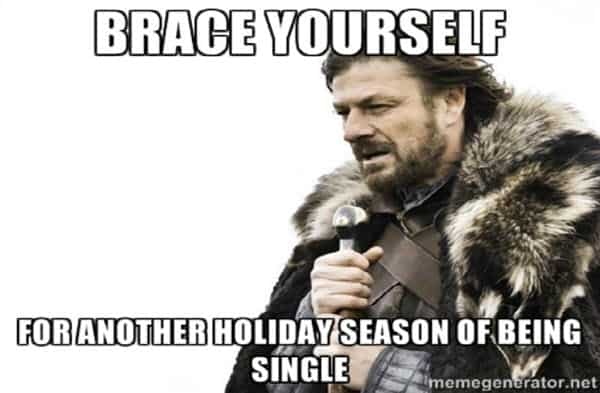 Single's See Happy Couples Everywhere, Always
I'm Not Really Single
I'm Not Always Single
Over 30 and still single.
When Someone Asks Why I'm Still Single
Imma Find Someone Special Eventually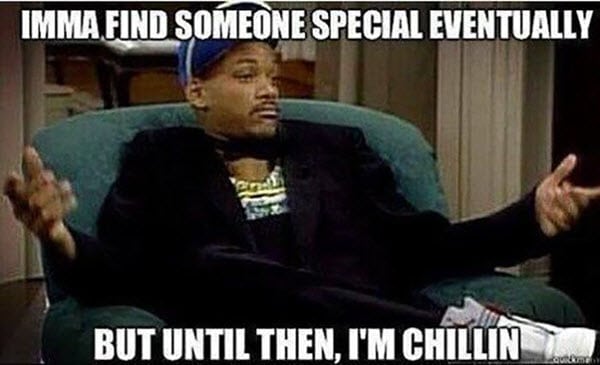 How's Single Life?
Single Because I Like People
When Men Flirt With Me
Single and home
Like you have a choice.
Past relationship
Crush complains about being single.
Ready to flamingle?
Single AF
Nobody believes that i am single.
Hundreds of single online memes are there, with a vast topic on being single, so you are not alone. Plenty of other people feed on single memes to keep them happier, join the force and make themselves cheerful. Single memes are there to sober you up, and it helps you a lot to keep your feet firm on the ground.
Check: Love Memes
Let us see some single memes
Look at the tree. I am single like that.
Single? No problem! Just eat, drink, sleep and repeat.
I save my money on body perfume because I am single.
I drink water instead of beer. I never get pain, so I can't take alcohol because I am single.
I am insisted by the sun, he is single, and I am too.
Check: Relationship Memes
Conclusion
Single memes are a life savior, so keep watching and sharing them and be a happily single person forever until you feel the other way. Enjoy your single life fully and feel joy in your own company because when you mingle, you will not get such freedom as today.