How to Simplify Your Blogging Process
What most people don't realize about blogging, is the work that goes behind a successful blog. While the benefits of blogging on both a personal and a professional level are no secret, it all comes at a cost: time. While connecting with your audience, conveying your brand/personal message, engaging with your users and increasing traffic are all important things for your blog, like any other source of work or income, blogging can be extremely time-consuming
As with all things, there are of course a few tips and tricks that will make your blogging life easier. From time-saving tactics to helpful tools, streamline your blogging process in no time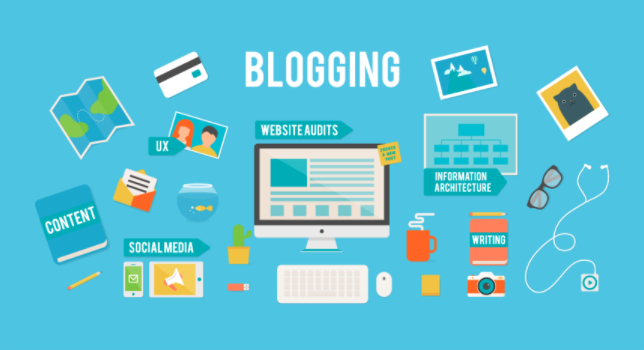 Choose a hosting service
If the technical side of web hosting is not your forte, there are plenty of blog hosting options which are guaranteed to make your life easier. Take for example WordPress, one of the most popular blog platforms out there, there are plenty of WordPress-specific host options provided by companies like 1&1, that will be guaranteed to make your life easier. Most blog hosting services are relatively cheap or totally free of cost. What they are most useful for is increasing your web speed, providing high security and reliable round-the-clock support – all of which help create a loyal and satisfied customer base. Additionally, things like backups, updates, security mechanisms and scalability optimizations are usually taken care of for you, leaving you with time and energy to produce top quality content.
Planning and scheduling
A very important element of a successful blog is producing regular and consistent quality content. The frequency with which you publish a post can vary depending on the size of the blog, but meeting deadlines can be difficult no matter the scale of your website. With this in mind, a foolproof schedule can be an excellent solution. Batch-writing blog posts on the holidays or weekends can be very useful and then the task of scheduling your blog posts is quick and easy
Sticking to a regular schedule is crucial to a blog's growth; users come to expect certain content on certain days, depending on your past routines and practices. Most blogging platforms provide a basic method of scheduling a post, and those that don't can be solved with various other plugins or online tools. Schedules are also a good way to stay focused, motivated and on top of your writing. Have a look at here for an in-depth blog schedule to aspire to.
Cataloguing images
Blogs with a very long lifespan ahead will require an impressive amount of images. Photographs or images can often be the trickiest part of finalizing a blog post and a common mistake that many make early on in their blog's lifespan, is forgetting to properly tag, title and store away images. Unless you're dating a photographer, photography and images may not be the easiest thing for some. This simple tip can save loads of time. You'd be surprised just how many images can be used again and again for different purposes. By having a complete catalog of all your images used, you'll find that you have a whole array of good quality images at your fingertips ready to be used.