Holi is just around the corner and we are already waiting for it with our water balloons and colors. It is one of the most awaited festivals. We have also created various Holi memes to make your Holi festival more colorful. Memes can be the best way to share your greetings of Happy Holi because it is packed with fun which can make anybody's day bright and cheerful.
50+ Holi Memes 2023 That Will Make You LOL
Let's check out the funniest memes that will make you laugh out loud.
Thandai with bhang
Night before Holi
bahut Khatarnak log hai
Apply Tilak
Before v/s After
Balam Pichkari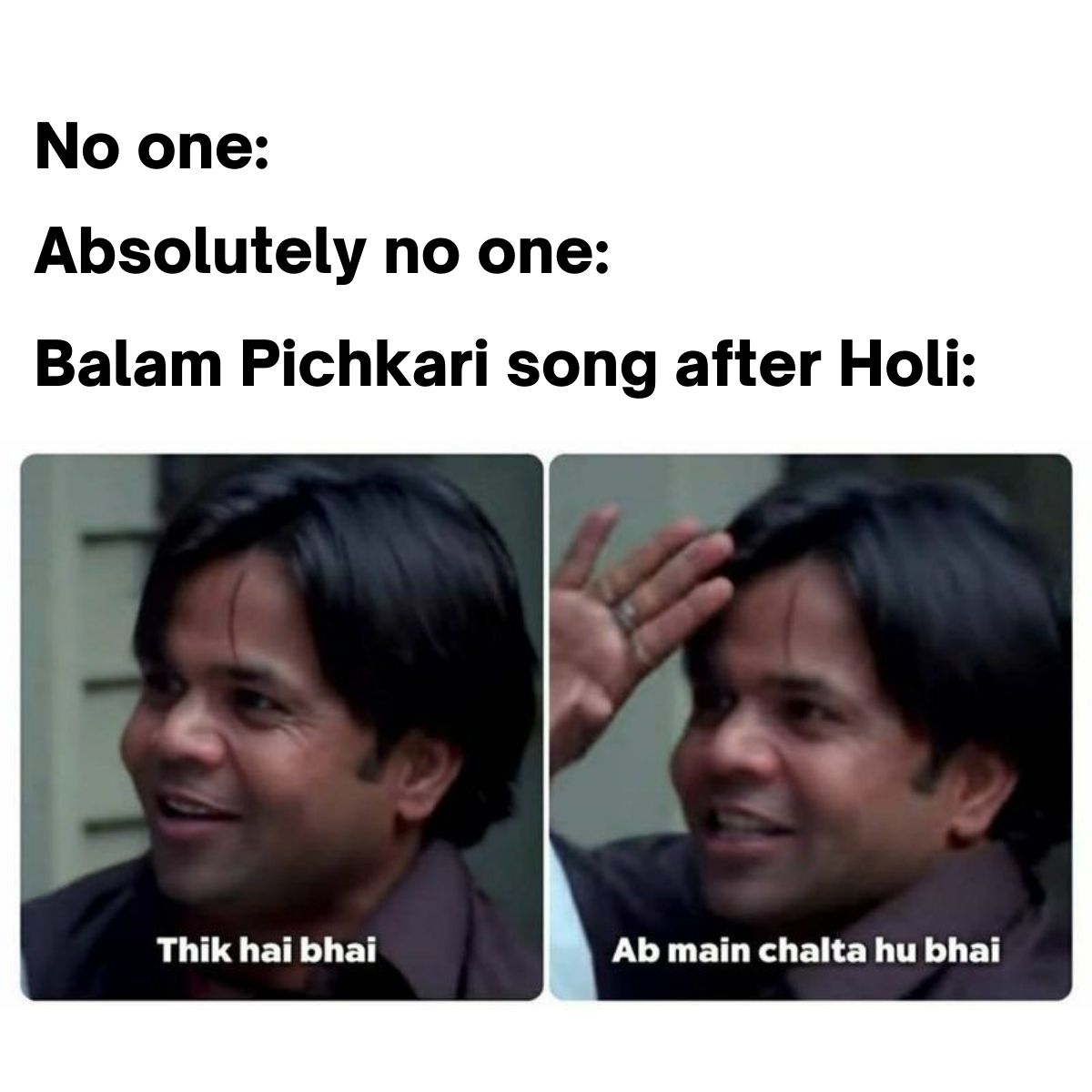 Prohibition in school
Rang barse before and after
Boys preparing for holi
The look you want v/s what you get
Girls v/s Boys
Going to work after holi
Days before holi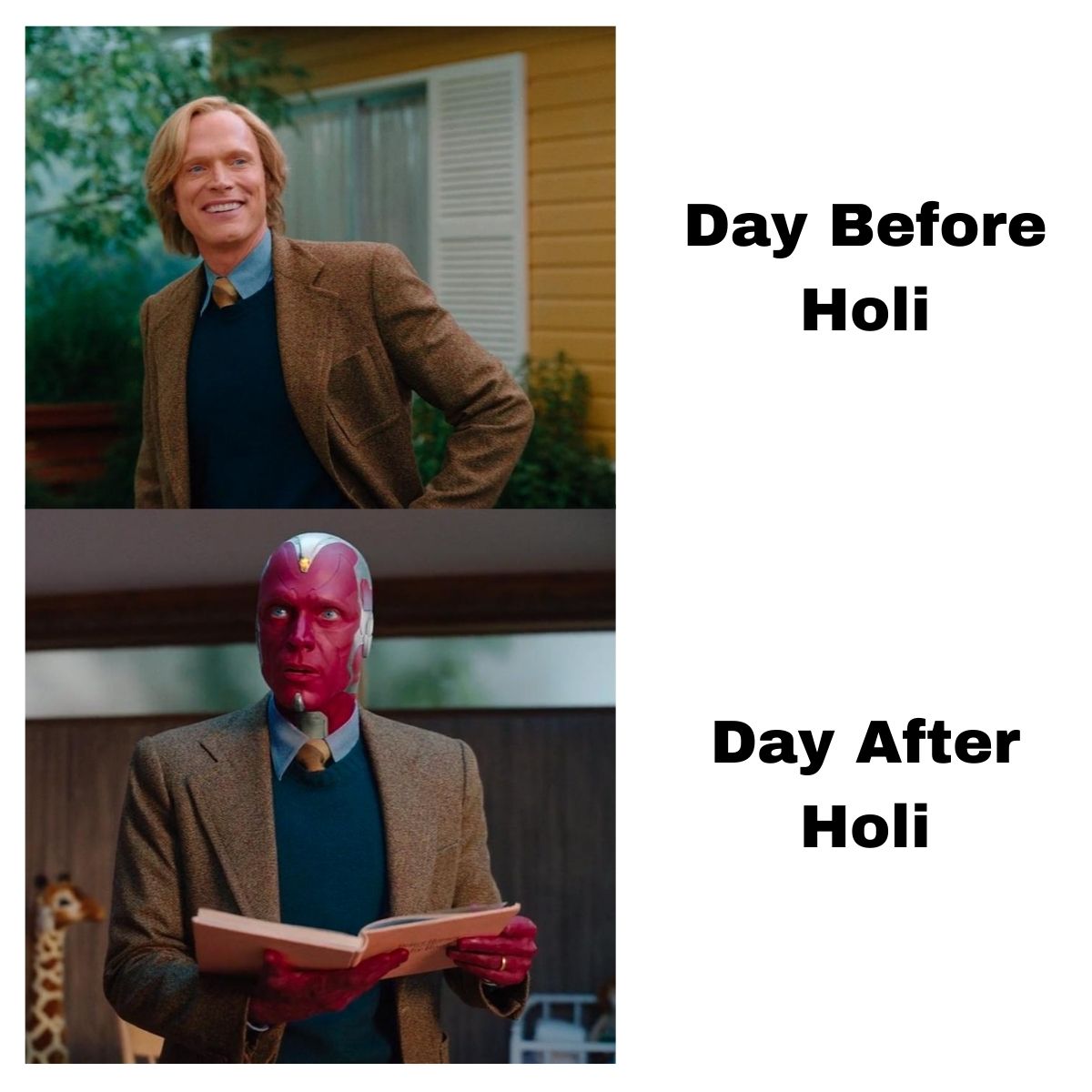 Diwali v/s Christmas
Next day in school after school
Indian playing holi
Do na, Do na…
Wearing new T-shirt on holi
Find colour of you
Underground hona hai kya
Girls v/s boys after holi
HOLI expectation v/s reality
'Let's Play Holi'
Whole day on Holi
Happy Holi
Gun wali Pichkari
Safed Kurta
Well, along with lots of enjoyment, this festival also brings responsibilities. You can be stressed about the Holi preparations and how will you manage many guests at the same time. But, we will help you to lessen these worries. Yes, you just have to scroll down to get these Funny Holi memes and you will not stop yourself from laughing. Holi is a festival celebrated with great joy and happiness all over India. This festival is celebrated with lots of love and gaiety. People celebrate this festival and forget all their hatred and grievances with each other. This festival of colors makes our life more colorful and happy and fills relationships with love and unity. You can also spread love and happiness just by sharing our hilarious happy Holi memes.
Check: Happy Holi Images
Although, the Colors of festivals are toned down due to the threat of a covid pandemic. But there is nothing to worry about. You just have to follow some precautions and rules prescribed by the government. If unfortunately you are isolated from your family or any of your loved ones are far from you, You can still get the vibe of Happy Holi by sending these hilarious and relatable Holi memes. We have created plenty of Happy Holi Memes for you, find your favorite one and share it with your friends and relatives. You can also tag them on your social media accounts including Tumblr, Facebook, Instagram, editor, and many more places. Thank you!!