At the age of 16 girls are more into studying, buy this girl from Baroda is different, She owns a Flying licence at this age and guess what the tricky part, She is yet to get a two-wheeler driving licence. She flew Cessna aircraft on the skye's of Vadodara for 20 mins on Monday.
Varija is one of the youngest person in Gujarat to fly a plane and have a student pilot licence.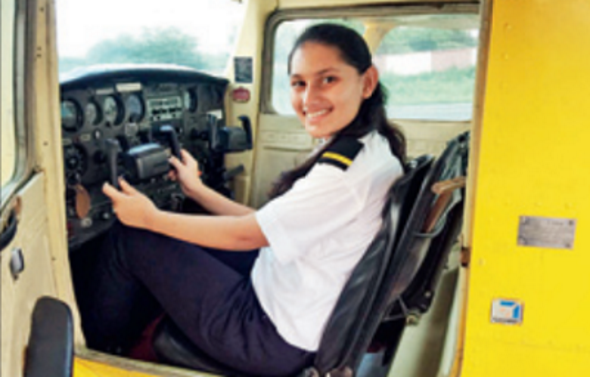 "I flew Cessna 152 for the first time and it was an awesome experience once we were in air. I could see the entire city below. The instructor gave me all directions about speed and also gave me control of the plane at the high altitude," an excited Varija, who flew as a co-pilot, told TOI. It was the best birthday gift for Varija as she turned 16 on Monday .
Varija is a student of class XI in Navracha na School, Sama and aims to become a Indian Air Force (IAF) pilot. Virija is also a state and national-level tennis champion..
We are proud of you Virija, They say it right – Sky is the limit.
New source :- TOI