Dubai holds a lot of world records when it comes to constructions and buildings and now Dubai is eyeing on breaking it's own record by building one more monument which will be taller than Burj Khalifa.
Dubai has not yet disclosed the amount of length the building will be of around 2,700ft (828 metres) which is the height of Burj Khalifa. It is said that the construction of this monument will be complete by the year 2020.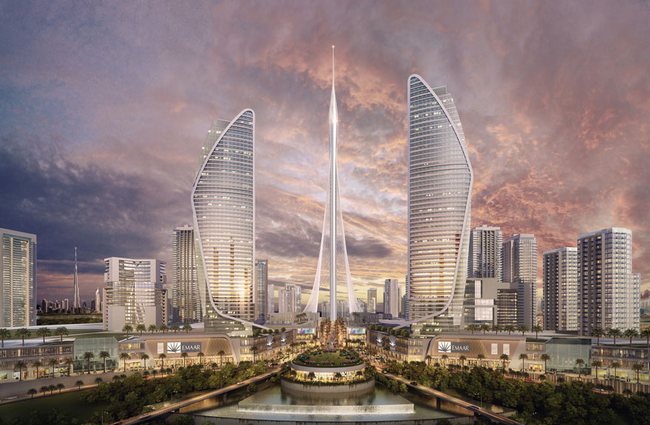 Image Via :- Emaar
Santiago Calatrava Valls is said to be the architect behind the upcoming building, He is the man who designed World Trade Center PATH Station. After the construction of this new monument in Dubai is done, it will have a 360 degree observation deck which will showcase the stunning view of the city.
Around $1 billion will be sent in designing this amazing building in Dubai. This building will be unveiled during the Expo 2020 trade fair, which Dubai will be hosting.