Uttarakhand is a place both for pilgrimage as well as adventure lovers. Because of the beautiful holy destinations in the mountains, we often address it as the 'Devbhoomi'. With places like Badrinath, Kedarnath, Rishikesh, Haridwar, Yamunotri, etc. many Hindus visit Uttarakhand for 'Tirtha'.
While the majority of them are of Lord Shiva, many Mahadev Bhakts are keen on visiting Uttarakhand round the year. Apart from that, since many of these locations are in high mountains, Uttarakhand is a favorite spot for Adventure Lovers also.
However, many of these pilgrims might not be aware that Uttarakhand is also home to the World's Highest Shiva Temple!
Tunganath: World's Highest Shiva Temple
In the lap of Himalaya, there is a Rudraprayag district in Uttarakhand. Tunganath is at a height of 3,680 meters above sea level in this district. It is almost 1000 Years Old Temple!
When looking at the books of History, Tunganath belongs to the Mahabharat Era. In order to please Lord Shiva, Pandavas established five temples in Tunganath. It is noteworthy that there isn't any Shiva idol in these temples. Instead, there is an idol of his bull, 'Nandi'.
How to Reach Tunganath?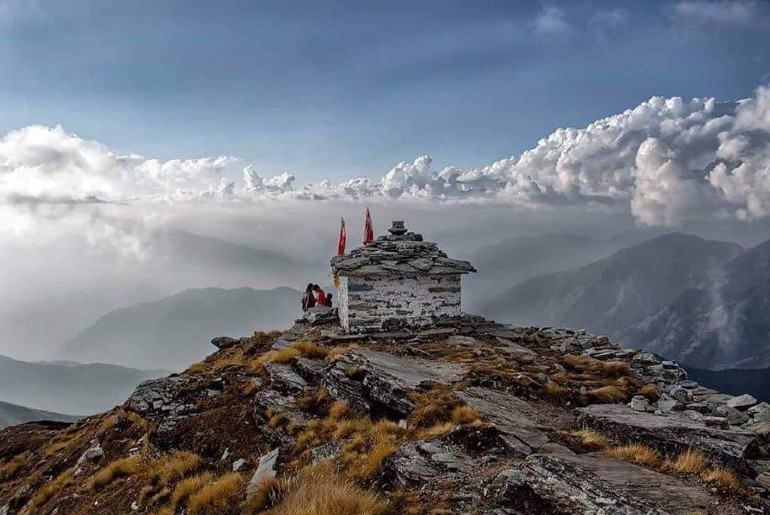 In case Tunganath is on your next destination list, then you have to take note of a lot of things. Because Tunganath is not accessible for the entire year. The journey to all these temples can be done on foot only. The trekking on Tunganath is for 4 Months only during summers.
Trekking begins from Chopta, a nearby hill station. Tunganath is 4 km from that spot!
Are you visiting Tunganath this summer? We will be happy to address your issues. Feel free to ask in comments.