Do you want to know When is Chinese New Year 2018? Well, New Year is one of that festival which can be celebrated by any one. We suffer through many ups and downs in one year and we always pray that next year will bring some good surprises for us. We all wait for New Year eagerly and prepare for parties, house decoration, good food, meeting our loved ones and new year resolution of course.
When is Chinese New Year 2018?
There are different ways and dates of New Year in every country and they celebrate in their own ways which are wonderful. Today I am here to discuss Chinese New Year 2018, when it is and how it is celebrated. Every country follows some culture and celebrates every festival.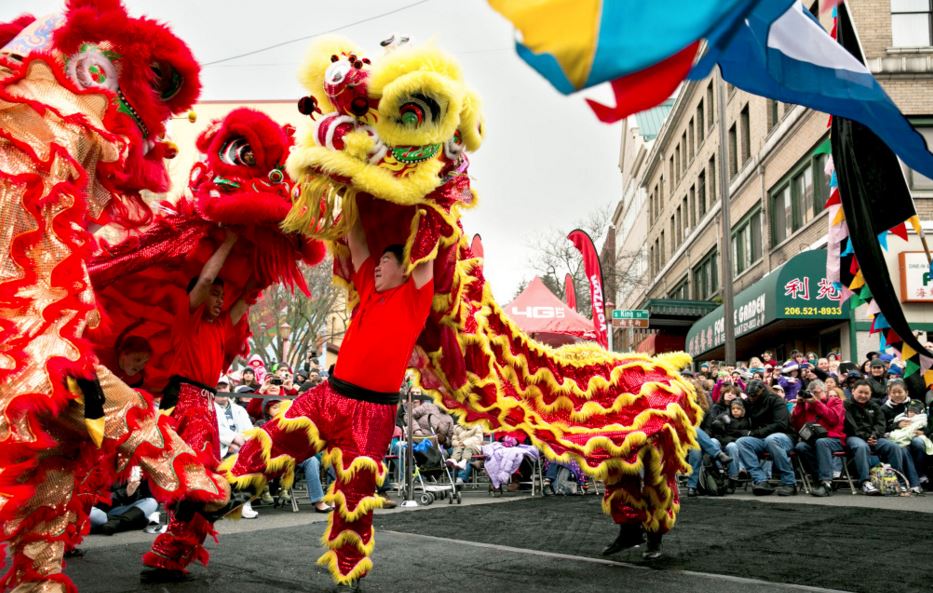 Image Via : cphotelseattle.com
As 2018 is near, people in China have already started the preparation and planning for how they are going to celebrate the New Year. Some are planning family trips, some are planning trips with buddies and so on.
Chinese New Year 2018 is on 16th February which is after two months only. So, people what are you waiting for? If you have still not started your preparation start it as soon as possible because you won't get time when the time comes. You will be busy celebrating only, so if you are thinking to do something special, go for it.
Chinese New Year is not only for 1 day, they celebrate it for 15 days, so the dates for Chinese New Year 2018 is 16th February 2018 to 2nd March 2018. According to their Georgian calendar, the New Year falls between 21st January to 20th February, so the date for Chinese New Year 2018 is already mentioned in the calendar.
Since the new year celebration continues for 15 days, but the public holidays are declared just for 7 days, so if you want to go somewhere for celebrating the new year, plan accordingly.
Before looking at how Chinese people celebrate the New Year, let us check out what preparations they do in the preceding days of the new year.
People go for shopping before the arrival of New Year so that they can wear new clothes and look completely fresh on the first day of their new year. Women especially go to parlor for the make over and they prepare for parties the last night of the current year. They eat and shop until midnight so that they can celebrate the very first night of the new year with their buddies. Anyhow, we all love to spend the night with our best buddies.
Importance of Chinese New Year 2018
How Chinese New Year 2018 is Celebrated:
Let us see how people living in China celebrates the New Year per day.
DAY 1:
As the Chinese New Year begins, the people in China gets very happy and pray for the health and wealth of their family and friends. On the first day, the offer sacrifices to their ancestors, burn fire cracks, wish their loved ones, clean their house, go for shopping, buy new things and start a new phase of life by welcoming the New Year.
DAY 2 to Day 7:
These 5 days are very precious for Chinese people. In these 5 days, all they do is visit their relatives house, spend time with their family and loved ones, go on short trips.
DAY 8 to DAY 14:
As the public holiday ends on the 8th day, many people go back to their work where as some people who have taken leave for 15 days go on adventurous trips or they visit different countries. Enjoy dinner dates with family and friends.
DAY 15:
By the end of their celebration days, they visit a temple and thank their god for giving them a wonderful life. They also firecrackers on last days, eat sweets, make various dishes, call their friends on lunch or dinner and discuss what they are going to do this new year and what they are expecting this year. The last day is also known as Lantern Festival in China.
Also View : Happy New Year Quotes
1) In this year of the Horse, I wish you comfortable work,
A suitable salary, caring friends, eternal happiness,
And that everything in your life is satisfactory!
Gong Xi Fa Cai!
2) Chinese New Year is the time to realize new dreams,
unfold new horizons, rediscover your faith and strength,
rejoice in small pleasures, and get ready for new challenges!
I wish you can ultimately fulfilling New Year!
3) On this Chinese New Year,
may a small investment bring in ten-thousand fold profits!
Wishing you a prosperous and abundant Chinese New Year!
4) May this Chinese New Year bestow purpose and inspiration upon you
To be a better person, to succeed in your life
and to overcome hindrances you may face.
May this year be the best year yet.
Gong Xi Fa Cai!
5) New Year marks new beginning and new dreams
It's time for you to realize what your heart truly desires
And discover your inner strength and faith.
May you have a prosperous and joyous year.
Gong Xi Fa Cai!
Final Words
So, mentioned above are the details on how people in China celebrate New Year. If your plan is to visit China this new year then you can also follow these things staying there. Go to China, meet new people, make new friends, celebrate the new year of Chinese New Year 2018 in their way. Enjoy and be happy!