BJP MLA Narendra Mehta gifted her wife a saffron coloured Lamborghini Huracan (BJP colours!) and she crashed into a rickshaw in just 30 minutes. well, she drove the car as soon as she got it and in next 30 mins it crashed. We are happy that no one got injured and everything is fine.
An eyewitness told Hindustan Times that while taking a turn she could not control the brand new Lamborghini and crashed it into a rickshaw. The auto driver obviously got pissed off but Mehta compensated the autorickshaw immediately.
MLA Narendra Mehta defended his wife by saying that she has good experience of driving imported cars as she has already driven an Audi and other classy cars. The brand new Lamborghini Huracan just touched the rickshaw and it did not cause any damage.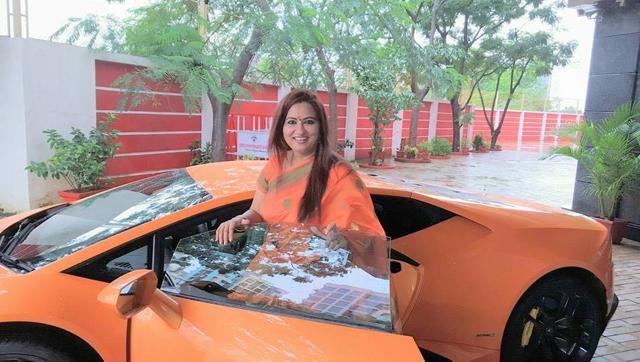 A normal mechanic cannot repair this kind of imported cars so it is currently parked in school premises and will be taken to the showroom soon.The 5.5 crore Rupee supercar Lamborghini Huracan reaches 0-100 kmph in 3.2 seconds