Shocked? But, this is really true. This incident is from Shivpuri district of Madhya Pradesh, where due to space constraint the staff had to prepare Mid-Day Meal in a Toilet. If you're not aware, Mid-Day Meal is a government scheme where it serves young students with the afternoon meal.
We all are aware of the importance of food in human life. Perhaps, that's why we all take good care of the ingredients we use while preparing food. Food prepared from foul ingredients or in an unsafe environment can be a cause of major diseases.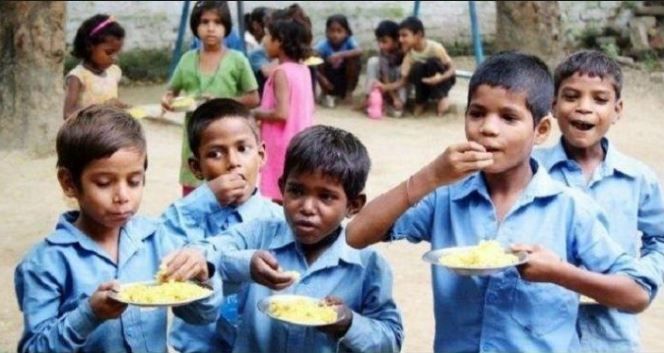 Irrespective of all these threats, the Kitchen Staff of this Anganwadi of Karera region started cooking at such unhygienic place. When enquired with the staff, they reflected that it is due to space constraint and lack of funds from the education board.
We are giving our best and very often we raise this issue in front of the higher authority. But there is no response from their end. Hence, we have to continue cooking at this place.
However, the Project Officer of the Women and Child Development Department Priyanka Bunkar was in denial mode when asked about this incident. Her reply was,
They're using that space as Kitchen because it is having sufficient supply of water. Moreover, the toilet at that Anganwadi is not even functional.
We are failing as a nation if we aren't able to provide such basic amenities & infrastructure to the students. A toilet is a no-good place to cook. And the person who did it, don't know what we can call them, but they're not at least Humans!