When the sun is on head and the scorching summer is already showing its colours, all you need is a tub of ice-cream, a refrigerator full of your favourite candies and a girl gang to share them with. And of course articles by dontgetserious.com to keep boredom at bay.
Instead of staying indoor with the girls, here are the best escapes to try to pour you heart out with your favourites because no one knows you better than them and what's better than a trip to elude from the heat and stress and make memories that would never fade.
1) Gokarna Beach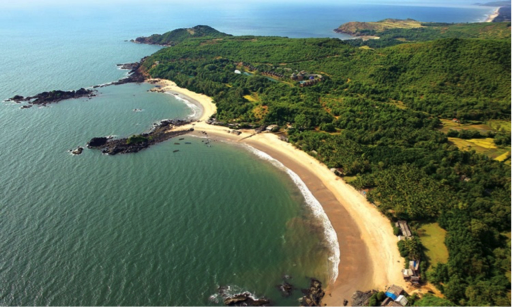 A vacation by the beach is a summer break essential. And when you're Goa plans are already on, Gokarna Beach of Karnataka is just an hour's drive away from Goa and we the drive is worth it. With all the splash fun on the beach during the day time, Gokarna Beach is the perfect place to have a bonfire night with your girls and talk your hearts out.
2) Sunderbans 
The home of Royal Bengal tigers and mangroves, Sunderbans deserves a weekend trip with the girlfriends this summer. Not only the transcendental charm of this place would make its place in your hearts but the time spent getting close to the nature, indulging in bird watching, boat safaris and what not would give you a bag full of memories to take back home as you prepare to fight the months yet o be covered.
3) Udaipur
Uda-Uda-Udaipur, the place which is the perfect destination irrespective of the season. A must visit for you and your girls to release the queens that you are. Like a cherry on the cake, cruising on the beautifully shimmering Lake Pichola would be just so perfect.
Also View :- 5 Safest Cities For Solo Women Travelers
4) Valley of flowers in Uttarakhand
An adventurous trek to the beautiful view or a pony rides with all the giggles? The choice is on you and your girlies. You would never know when the time passed by because the valley of Flower offers you so much to do, from taking pictures which would remind you of this trip and your girls when you get back to the routine life, to sketching down the gorgeous surrounding. This place would definitely make you fall in love with nature.
5) Goa
Do we even need to give you reasons for a trip to Goa? Just get your beach essentials packed and head to have the time of your lives
Also View :- 5 Safest Cities For Solo Women Travelers