When you're planning for a holiday, you probably expect to pack items like your toothbrush, some towels, some spare underwear, and a couple of locks for your suitcase. But why stop there? In this day and age, there are tons of useful tech travel accessories that can enhance your trip and ensure that your journey from home to your dream destination goes smoothly.
Below, we've taken a look at some of the most useful devices that you'll want to take with you. From accessories that will help get you out of a jam to gizmos that will let you bring the party to wherever you're staying, these are the ultimate tech gadgets that every traveler needs.
Lightweight Laptop
Your holiday will (hopefully) give you a chance to rest and relax, and that means that taking a laptop with you is essential. You could catch up on your favorite movies and TV shows when you have some downtime in the hotel room or play a few simple puzzle games while you're waiting for the hotel restaurant to open. A laptop will also come in handy if your flight is long-haul; you'll need something to keep you entertained while you travel.
If you're taking a laptop with you, then it will need to be lightweight, have a decent battery life, and it will have to be reliable. You don't want your device running out of juice or being really heavy to lug around. For this, you could look at Apple's MacBook range of laptops. The MacBook Air 11 is lightweight and portable, especially, and it's the smallest laptop that Apple offers. It weighs just 2.38lbs, and because its display is only 11-inches, and it could fit into your backpack or hand luggage with ease. MacBooks do tend to be a bit pricey, though there are options for buying refurbished or second-hand if you're on a budget.
Rugged Power Bank
For those times when you don't have access to mains electricity, or if you're expecting to spend a lot of time out exploring your new holiday hideaway, then a power bank is very helpful. They allow you to charge your mobile devices, giving you the extra juice you need to keep snapping those selfies or look for directions.
Regular power banks tend to be quite sturdy but if you're going on holiday – especially to a country with unpredictable, or very rainy weather conditions – it's advised that you get a rugged or waterproof power bank. This will ensure that your power bank is well-protected from the elements and that you'll be able to use it in the middle of a monsoon, a blizzard, or you could drop it on a pile of rocks, and it will still charge your phone like usual. You could even get a power bank backpack which lets you plug your phone into your luggage to charge it as you're carrying things around. That may be useful to you if you're the type of person who will forget your power bank at home!
Motorized Luggage
Speaking of luggage, when you're half-asleep and tired from traveling, the last thing that you want to do is lug all of your luggage around. This is especially the case if you've stocked up on duty-free deals and souvenirs and trinkets that collectively weigh a ton. Suitcases with four wheels can also help to ease this, but you can still expect your arms to ache as you move about the airport or the hotel.
One solution to this is motorized luggage which moves without you having to push and pull it everywhere. A popular brand for this type of tech is the Modobag motorized suitcase (though other brands are available). The Modobag weighs approximately 20 pounds and allows the owner to sit on it and ride it through the airport or wherever they feel like. It can travel around 11 miles on a single charge and goes up to 8mph. Alternatively, there are "smart" suitcases that can follow you around!
Bluetooth Speaker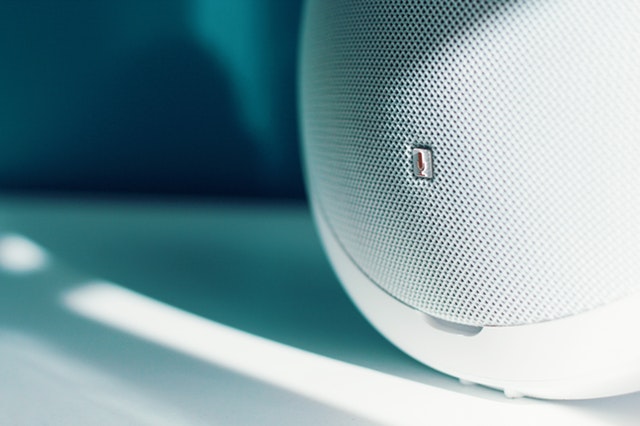 Holidays are all about having fun and what better way to let loose and enjoy yourself than by throwing a beach party? Or a party in your hotel room. Or a party in the mountains. You needn't hire a DJ and their decks, though, because a Bluetooth speaker will let you blast the tunes wherever you are with just your phone.
There are all kinds of Bluetooth speakers available, including the Beats Pill, the BOSE SoundLink, and the JBL Flip 3. Prices can range from under $30 to well over $100. The key factors you'll want to look at when buying are the sound quality, the battery life, and how durable it is.
Solar Flashlight
Solar flashlights are flashlights that aren't powered through traditional batteries. Instead, these light-producing devices can be charged by putting them in the sun. Just leave your flashlight under the sun's rays for a few hours, and it will be all charged up and ready to go. These devices are ideal for travelers who are going to tropical countries where mains electricity isn't very reliable, and the region is prone to blackouts.
When buying a solar flashlight, you'll want to consider the brightness as it's not worth getting if your room still stays dim when it's switched on. The charge time is also important as although you can just leave it out in the sun; ideally, it won't take all day to charge up. Also assess the flashlight's durability because if you're using it in the dark, it's quite likely that you'll drop it at some point.
When you go on holiday, the technology you're bringing with you may be the last thing on your mind. But we hope we've been able to show how tech can just make your rest and relaxation that much easier.