For ambitious Indians America has always been a dream destination as you can make a great career, happiness and money their. Life is not so easy in India as compared to USA. The CEO of Google Sundar Pichai has inspired many young indians to take up their American dream with a more determination.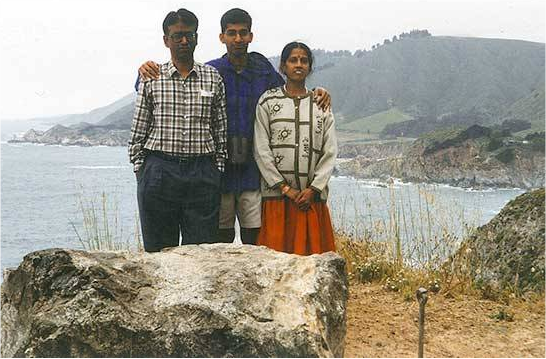 But, one should never forget that the current CEO has faced a lot of problems and hurdles to taste success and reach where he is today. Sundar's mother was a stenographer and his father worked as foreman in electronics multinational GEC. Basically Sundar comes from a middle class family of Chennai.
Sundar studied at IIT Kharagpur and from there he got a scholarship to study in Stanford University where he joined materials science and semiconductor physics course. His father withdrew 50,000 Rs from his savings as he did not get loan for booking flight ticket for Sundar Pichai. Sundar studied at Stanford University in the year 1993 where a bundle of opportunities were waiting for him. He met the girl of his life their who is his wife now.
Sundar dropped the idea of doing PhD from Stanford and joined a company Applied Materials which specialised in making semiconductor, Sundar joined as product manager and engineer. Sundar joined Google headquarters on April 1, 2004. He was only a MBA when he joined but who knew that he would become the CEO of worlds biggest search engine Google