Show me the money is one of the most famous phrases that originated from the popular movie Jerry Maguire. While the movie was released long years back, the phrase is still relevant, and there are lots of show me the money memes available online.
Jerry Maguire a popular sports agent is disparately hanging on to his clients and trying to satisfy Arizona Cardinals wide receiver Rod Tidwell (Gooding), and then he screams, "Show me the money!".
As he screams, he is half naked in the kitchen. But is red face is what invented the show me the money memes.
50+ Viral Show Me The Money Memes That You Need To See Right Now
So if you are looking for some show me the money memes to have a great laugh, then you are on the right spot. To help you out, I have made a huge collection of memes of showing me the money. And you can have a look at it below: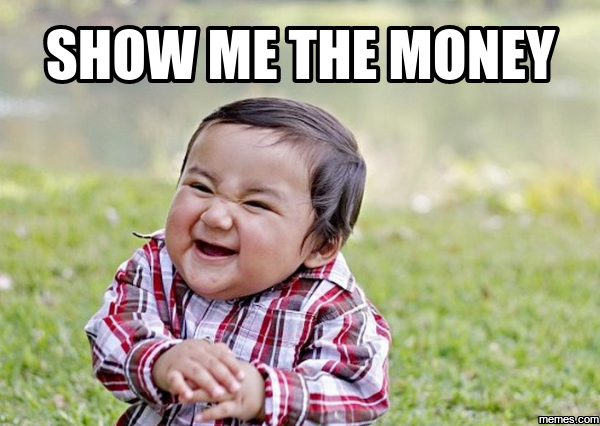 We have also collected some of the most viral money memes to motivate you to work harder and make lots and lots of money.
Did you like these show me the money memes? I hope you did. So go ahead and share the memes with your friends or use them in your chats.