It takes more than luck and sheer hard work and dedication to reach the top. This is a list of top 10 richest people in India who make big bucks, have solid foundations of life that they go by and have inspirational stories that make you believe that nothing is impossible if you put your hard work and dedication to it.
1) Mukesh Ambani
He is the richest man in India and makes his wealth from oil and petroleum companies. He is the son of the business tycoon Dhirubhai Ambani. He has done chemical engineering and an MBA from Stanford University. His multi-storied home in Mumbai called as 'Antilia' was the most talked about. He is an example of someone who made from rags to riches. He comes from a middle-class family and had lived in a 2 bedroom flat until he started tasting success in the business of oil and petroleum. He spearheads Reliance Industries. His net worth is $53.3 billion.
2) Azim Premji
Azim Premji is a tycoon of IT industries and started Wipro technologies. He is known to be a philanthropist. Wipro was initially started by his father and was a small oil brand. After his father's demise, he diversified the company into making of baking products, toiletries, and later into an IT company. He earned a bachelor's degree in electrical engineering from Stanford University. He made a 2 billion dollar donation towards making the education system better in India. He is the chairperson of Wipro industries. His net worth is $21 billion. 
3) Lakshmi Mittal
Lakshmi Mittal is a steel baron and founded ArcelorMittal which is the world's largest manufacturing company. His father started a steel mill in Kolkata. Mittal started working in the mill while studying graduation. He made a fortune acquiring small steel companies and turning them into profitable manufacturing units. His company is the largest steelmaker in the world supplies parts for automobile and many steel industries. His net worth is $18.3 billion.
4) Hinduja Brothers
S.P Hinduja is of British origin, a philanthropist, and an investor who founded the Hinduja industries in India. The Hinduja Group of Companies is diversified industry that generate wealth from movies, oil, and manufacturing of metal fluids. Hinduja Group is not only amongst the wealthiest in India but also Britain. Their net worth is $18 billion.
5) Pallonji Shapoorji Mistry
He is known as the Mogul of the real estate industry. He received a Padma Bhushan award for his contribution in trade and textile industry. He owns a stake in Tata Group of companies. His net worth is $15.7 billion. He is born in a Parsi family and lives in the plush area, Malabar Hills in South Bombay. He also owns Taj Mahal hotels.
6) Shiv Nadar
He founded HCL, which is an IT company as well as the Shiv Nadar Foundation. For his immense contribution to the IT industry, he was awarded Padma Bhushan from Government of India. He has donated more than $1 billion in humanitarian causes. He was born in Tamil Nadu and earned a degree in electrical and electronics engineering from Coimbatore. His net worth is $14.6 billion. 
7) Godrej Family
Godrej group of companies was founded by Pirojsha and Ardeshir Godrej. Adi Godrej is a chairperson of Godrej company. Godrej is one of the largest mergers in India that has diversified into numerous industries. Godrej industries are into appliances, IT, machines, types of equipments, tools, furniture, rocket launchers, cosmetics, FMCG products, security and lock systems, and many other industries. They also have numerous subsidies that create numerous consumer products. Their net worth is $14 billion.
8) Dilip Shanghvi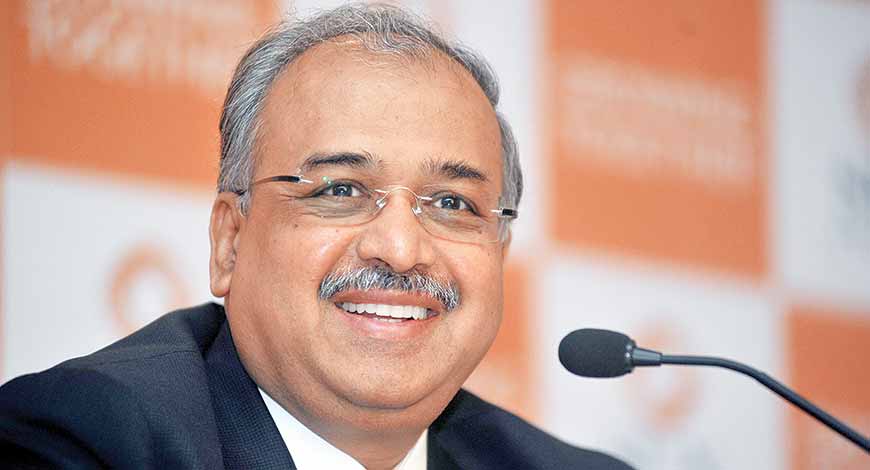 He founded Sun pharmaceuticals that sells manufactured formulations in India and the U.S. He started the company with a capital of 10000 INR. This is the largest company in India and is the fifth largest pharmaceutical company in the world. He earned the Padma Shri award for his contributions in drug and pharmaceutical business. His net worth is $12.6 billion.
9) Kumar Mangalam Birla
He is the chairman of the Aditya Birla Group as well as the chancellor of BITS Pilani. After his father's demise, who founded the Birla Group, he took over the company. He has a graduation degree in commerce and MBA from London School of Business. His industry has diversified into telecom, software, BPO, and more. His net worth is $12.5 billion.
10) Gautam Shantilal Adani
He is the chairperson and founder of Adani Group of Industries. He is also a philanthropist and has a foundation that works in healthcare, education, development of rural infrastructure, and sustainability. His group of companies is diversified into logistics, resources, energy, defence, agriculture, and aerospace. He is a commerce drop out from Gujarat University and holds a 73% stake in Adani power. His net worth is $11.9 billion.
We hope you liked reading our article on top 10 Richest people in India. Kindly comment below if we have missed any point in the article.