Every one in the world who watch or play cricket loves to see Sachin Batting. Our heart beat would rise when a ball would hit the middle of Sachin's bat and every time he scores a boundary or a six we would go crazy and feel very happy.
It is all because of Sachin's hard work, talent, skill and luck that makes him the best cricketer in the world and many call him God Of Cricket. But Do you know who makes Sachin's bat ? His name is Ram Bhandari who has been ignored all this years and has never come into limelight.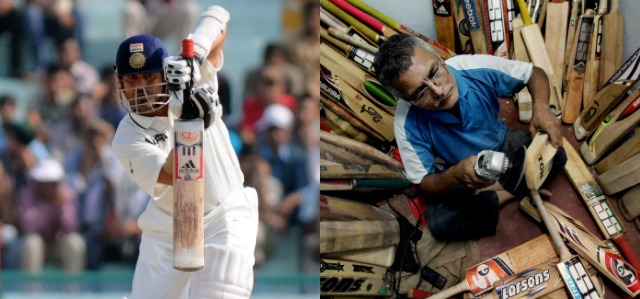 Ram Bhandari has designed Sachin's bat since past 24 years with which Sachin has destroyed all the bowlers in his national and international career. Once sachin had to reduce his bat weight by 100 to 300 grams just because his back was hurting.
Ram is the ultimate unsung hero who is behind the success of such a great cricketer.
News Source :- indiatimes.com