Shillong, the capital of "The Abode of Clouds- Meghalaya," is a picturesque city by itself. As the 330th most populous city in the country, it boasts a population of 143,229. It is also referred to as 'Scotland of the East' because it is often said that the rolling hills that surround the town reminded settlers from Europe about Scotland.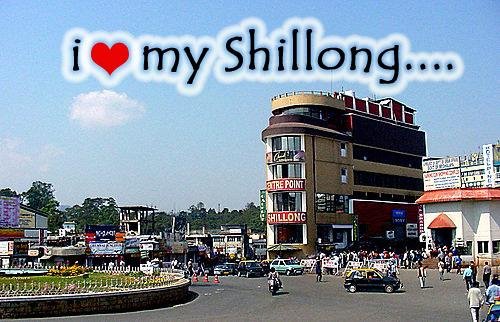 Image Source : ShillongFB page
Among all the North Eastern cities, Shillong often sees a huge crowd of tourists every year. It is a common misconception that North Eastern cities are not the ideal place to live because of the very fact that they 'are backward in every sense.' However, in this article, we would like to break some of these misconceptions as to why it is best to live in Shillong. Given below are seven reasons as to why Shillong is the ideal place to spend your life in.
1) Music Buff
 Image via : The North East Today
If you are music buff, particularly rock music, then Shillong is the place to live in. Popularly known as the 'Rock Capital of India', Shillong boasts of some best cafes which play amazing rock music. So what is better than grabbing a mug of beer and enjoying rock music to your heart's delight? It is the best weekend break that one can have.
2) Chilling At A Hill Station
Image Via : Music Malt
People who live in plains often run to hill stations to spend their weekends and to get away from the chaos that is present in the cities. It is best to live in Shillong because you get to enjoy the hill station vibes all the time! You don't have to worry about rushing to any hill station to avoid the hustle bustle of the cities. And given that the city has quite a good population, hence, you don't need to worry about not getting the basic facilities that one gets in the cities down the plains.
3) Weekend Getaways
Image Via : The S Gag
It is perfect to live in Shillong because you don't have to worry about spending much on your travel for weekend getaways. Some of the weekend getaways such as, Cherrapunji, Dawki, Jaintia Hills, and Mawlynnong, among others which are not very far away from Shillong. So, all you need to do is take your car and set off to these places to spend your weekend in peace and stay away from your hectic life. It won't even cost you much as the inns and resorts there are quite cheap and is often crowded with people who come to spend their weekend with their family, friends and loved ones.
4) Beautiful Weather
Image Via : Mapsofindia
One more reason as to why it is amazing to live in Shillong is because of its beautiful weather. It is indeed heavenly during the summer seasons of April and in May when rest of the country is dying of heat wave! Also, it is quite a well-known fact that the city receives abundance of rainfall and if you a rain lover, then it is the ideal place to live in. What is better than a hot cup of tea and a book to read on a rainy afternoon? However, it is quite cold during the winter months of January and December, but if you are one of those who loves chilling winters, then you won't have any problem staying in Shillong.
Also View : 7 Reasons Why Dehradun Is Best City To Live In
5) Safety Reasons
While rest of the cities of India are quite unsafe for females given the rise in crimes against them, Shillong is quite a safe city given the fact that it has a matrilineal culture that is present in Khasi tribe. There haven't been any cases of harassment against women in Shillong which is why many people go and settle there for making their livelihood. Also, you don't have to worry about job opportunities because they are plenty available.
6) Amazing Fests
If you are one of those kinds who love to go to fests and attend different festivals, then you should go and live in Shillong. The city brags of unique festivals like Wangla dance, Nongkrem dance, Behdienkhlam, etc. Every year, thousands of tourists throng to these fests because they are such crowd pullers. What is better than staying in a city and enjoying its fests!
7) Cool Hangout Spots
Living in Shillong is best because it boasts of some of the best chilling out spots such as Elephant Falls, Wards Lake, Golf Course, Hyedri Park, Barapani Lake, Laitkor viewpoint, Mawphlang Sacred Grove among others. No such other city in India has so many places to hang out. You may have heard about most of them as they are quite a famous countrywide. Youngsters love to go to these places and chill with their friends, and you can often see young crowds there sitting with guitars in their hands and singing songs.
So, why are you waiting? If you want a short trip, then pack your luggage and go for the Shillong with your family and loved ones.
Also View : 7 Reasons Why Living in Darjeeling is Awesome