Making jokes about any religion is definitely an offensive thing one can do. But Christians are okay with making jokes on their own religion unless it is too offensive. And it is fair to say that a little joke about any religion is okay, and people often welcome it. So in case if you are looking for Jesus memes, then I have got your back.
Best Jesus Memes That You Can Find On The Internet
Turning water into wine with Jesus memes.
"Adam: Hey do you like my leaves? They hide my sin. God: How did you know that was a sin? Adam:"
Check: Merry Christmas Memes
"All the moms when the pastor mentions disobedient kids. Mmmmmm. Yes!! Hallelujah. Amen. Wow. Amen. Amen."
Jesus we can all agree on!
Jesus and Donald Trump
Check: Merry Christmas Images
Jesus featuring true superheroes
Be right back.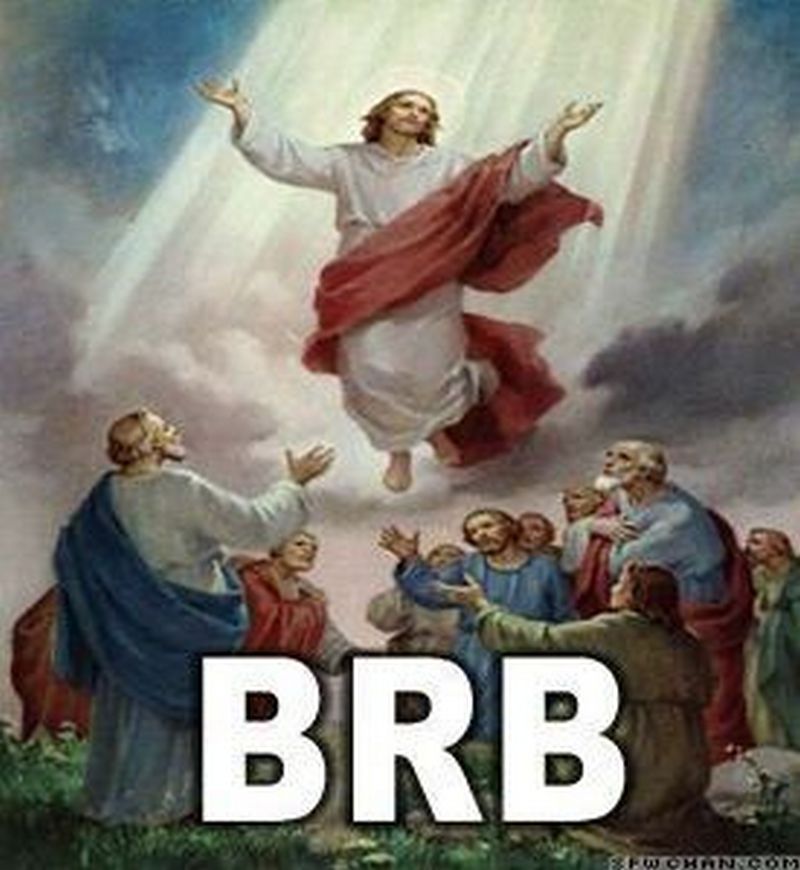 Jesus on wheels
Check: Happy New Year Memes
"God: Love one another. Us: Okay but what if they-. God: Did I stutter?"
Excuse me, sir. Do you have time to talk about our lord and savior, Lord Voldemort?
Check: Happy New Year Images
"He was just tryna learn calculus."
In that case, did Jesus create Christian memes?
He is jealous of Mii
"Let me in. Why? So I can save you. From what? From what I'm going to do to you if you don't let me in!"
Check: Christmas song memes
"Single Christians after the first date is like…Lord…Is this the one?"
Although there are quite a lot of people, who might get offended for making memes on Jesus. But there are a lot of people who wholeheartedly welcome Jesus memes. Also, it is quite fair as long as you are not offending the sentiments of religious people.
But it seems like, on the internet, making memes on Jesus is a completely fine thing. And in this post, I am going to share a bunch of Jesus memes with you, which you can easily share on different social media platforms like Facebook, Twitter, Instagram, and others.
Although, you can create memes of Jesus by yourself only. Like there is quite a lot of meme-making apps and websites available, which are extremely easy to use. But not all of us are good with creativity or editing.
Also, when it comes to memes, we all know that we should not take them seriously. However, to make sure you don't fall into any kind of issues, I have personally collected a bunch of memes that Jesus himself would enjoy, and no one should get offended about it. But have a bit of fun or a huge laugh.
You can simply scroll down below and start checking out these Jesus memes and download whichever you like.
Also, all of the memes that I have shared on this page are completely fine with Facebook community guidelines. So in case if you are going to upload these memes on Facebook, your account will not get blocked or suspended at all.
So I have shared all of the high-quality memes. All these memes are available in HD. So when you upload them on your favorite social media sites, the image will not lose its quality. For example, Facebook compresses image quality while uploading. And as these memes are high in quality, so you don't really have to worry about a blurry effect at all.
Final Words:
So those were some of the funniest Jesus memes that you can download. Simply go through the above memes and see which one you really love. Also, to download any meme you can right-click on it and select save image as if you are using a desktop. If you are on the phone, then long-press on the image, and you will get the option to download.
Note: none of the Jesus Memes are created. by us. We have got everything from Google. Don't take this post seriously and don't get offended.
Merry Christmas to you and your family from team Don't Get Serious.