What is Spotify? What are its features? How much data does Spotify use? Finding answers to all these questions and landed here while searching for it? Best thing happened to you! Yes, because here you will get all your answers.
Now, considering that how much data does Spotify use is completely dependent upon what settings you have kept and how you are keeping a track of it.
Whatever streaming services you use such as YouTube, your social media handles or Spotify all the data that used by the following platforms is cut down directly from your data plan which is similar to the amount of internet that you use on daily basis.
Before we checkout how much data does Spotify use in Android & iOS Device, we will first go through its introduction, features, how to use it and various other factors. So, let's start.
What is Spotify:
All those who are crazy about listening to music must be knowing about what Spotify is, but this particular definition is for those lovers who love to listen to music but unaware of the Spotify platform.
Used as a podcast streaming and music, Spotify is a platform that hit the market and made it place on 7th October 2008. Headquartered in Sweden, Spotify was developed by Spotify AB which is world famous as a Swedish company.
Spotify not only made the place in people's heart but also developed itself as a brand in 79 countries including Australia, America and more. Not only in PCs and Laptops, Spotify is also compatible with android and iOS smartphones also.
What do you think how much songs are there in Spotify? 1 million, 2 million? Buddies you are quite moderate! 2 million is very less, and Spotify includes that amount of song you even can't imagine. 40 MILLION it is! Yes, you heard it right! You will be surprised again after knowing the number of active users. The total number of Spotify users in February 2019 is around 207 million and still the new users are registering.
Moving forward, many you of might be extremely excited to know what features does Spotify includes and after knowing the number of songs and active users, skipping its features is a mistake, isn't it?
So, what are we waiting for? Let's check them out:
Features of Spotify:
1) You can use your own voice:
Shocked? This is one of the hidden features in Spotify! If you want to communicate with the software without wasting time in typing, you can easily do it! You can tell the software what you want to listen, either tell directly the name of song, name of genre, name of artist or whatever your heart wants!
2) Listen to radio:
You can even listen to radio if you are not able to understand that what you want to listen. Not able to find the hidden radio? It's behind the 3 dots located at the top right corner. Whenever you will search for an artist, you will be able to see an entirely different list having the name of various artist, you can choose your favourite one and listen to their songs.
3) You can save your discover weekly playlist:
This feature is one of the best features of Spotify and favourites of many. The very first day of the week that is Monday, you will get 30 songs as a surprise from your created playlist and those 30 songs will get automatically added into your weekly recommendations.
4) Recover the playlist that you deleted:
You will find this feature in very rare applications or software. If by mistake you delete a playlist created by you, you can recover it with ease. All you need to is login to your account by entering the username and password and check on the left panel and click on "recover playlist" and that's it. Once you find your playlist, you need to click on the "restore" button.
5) Save your Shazams:
Synchronize Shazam with Spotify and get all your songs stored in a damn new playlist in Spotify. Its simple and convenient.
Impressed with these features? Then without having a second thought, you have to start using Spotify from now! No wonder, it includes some other sparkling features too but I have pointed down the top 5 features of Spotify that you will rarely find in any other software. Music makes our life easy and relaxing and we are thankful that we have these kinds of applications that take cares of what we love in music and recommend the relevant songs mostly all the time.
Now moving towards the main agenda of this guide, we are here to inform you about how much data actually Spotify use. Find the details below:
How Much Data Does Spotify Use?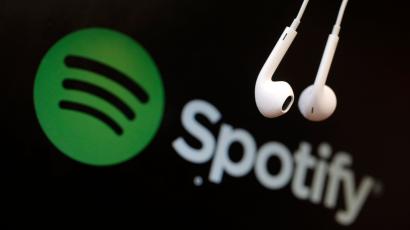 The usage of data is dependent upon what quality of streaming you are doing. Generally, the amount of data used by Spotify are as follows:
1) If you will do the streaming in normal quality, Spotify will use approx 96 KB of your data.
2) If you will do the streaming in high quality, Spotify will use approx 160 KB of your data.
3)If you will do the streaming in extremely high quality, Spotify will use approx 302 KB of your data.
How to Use Spotify?
In order to take the complete advantage of the Spotify, you need to upgrade to its premium version and here you are the decision maker! Explore what are the plans and choose the one that suits you the best!
If you are a new user, you will be able to use the software completely free for 30 days and then you need to choose from the plans if you want to continue. In the free version you will be able to listen to only 30,000 songs with ads and if you want to get rid of those annoying ads you know what you need to do!
Per month you will be charged $9.99. Collaborating with Hulu, on 10th April, they announced a new plan worth of $12.99 in which you won't see the ads plus you will get access to more than 30,000 songs.
The good thing about this software is it offers services at a discounted price to students. Those students who register themselves at Spotify with ".edu" email address have to pay only $4.99 per month and they can enjoy the features.
For families, the charge of premium account is $14.99 per month for every individual account. The members who are having same home address are allowed to share the accounts and take the advantage of family premium.
We have also shared a guide on how to get Spotify Premium APK in your smartphone and use it.
Wrapping Up!
So, can you refrain yourself now from using Spotify? I guess NO, right? If you are a music freak and love listening to music then use Spotify and enjoy the lyrics! Life is short, so don't get serious and turn your dreams into reality!
Hope you are now clear about how much data does Spotify uses in Android and iOS device. If you have any queries then kindly comment below and we will solve it for you.