In your twenty-something, you may hit plenty of opportunities for Dating in College, Also you might find 'Mr.Right'; the one for whom you would go head over heels. Truth to be told, walking around the campus whilst in the company of your 'significant one' would be obviously fascinating and would also wipe off boring routine.
DATING IN COLLEGE: 9 VITAL SECRETS THAT MAKES ALL THE DIFFERENCE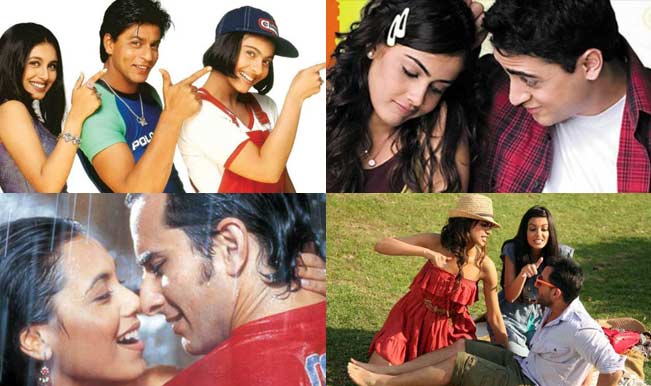 Did you find them early – Pro or Con?
Your search finally settles with a full stop. YAY! Your partner in crime OR let's say your 'BAE' would work as biggest motivation for you to attend early morning lectures. Your ticket from 'Forever Single Zone' would be withdrawn.
Well! If you see the other side of the table, you may find it repulsive, since it creates a boundary to your dating freedom.
You can seek more varieties before you choose one! Basically, the concept becomes pretty easy when you are 'Srkian'- "hum itni kursiyaan dekhte hai ek lene se pehle" #DearZindagi!
Abide by rules of roommates
No matter how much your roomies says that they don't care if your partner is over all the time, it ultimately creates room for awkwardness. Make sure your soulmate doesn't become your third roommate. Have a word with your roomies about visitation hours.
'Winged eyeliner' *checked*, 'trendy tees' *checked*, 'coolest sneakers' *checked*! Who wouldn't make their partner blush by flaunting their fashion mantra?
Since dating in college improves your dressing sense, keep experimenting with your closet.
Since the 2 A.M has become the new 10 P.M, you are in awe of talking although you might end up attending MONDAY morning lectures in semi-zombie mode.
While sleep deprivation couldn't restrain 'mushy talks' swinging from next shopping plan to going to his place for upcoming project work( let's just say it that way!) keep in mind that you don't invite insomnia and health issues.
Show that you care without overspending
Well, college days are incomplete without 'days of love'. Basically deeply in love makes it obvious for you to buy roses, gifts for your partner but simultaneously don't forget to do some 'penny-pinching', you are yet to make money!
Opposite sex friendships – exclamation or question?
We live in the world where we all want friends like 'F*R*I*E*N*D*S' but drawing boundaries with your opposite-gender friends when you are committed to keeping your relation more healthy and solid. Highlight a big NO to situationships which could ignite jealousy!
Don't neglect when opportunities knocks
Skipping your industrial visits or turning down an internship to spend more time with your significant one could jeopardize your future. College is most likely to be the place where you can get 'once in a lifetime chance'.
'A private life is a happy life'. Ensure that you have relationship goals without 'hashtags' and 'filters' also. Don't give people privilege of knowing every little detail of your relationship. Double check that you don't become a source of gossips and entertainment on your campus.
When you will reach in your thirties you would smirk looking at the medals, trophies, certificates that you have achieved in your university and you will gain more looking at those lovey-dovey letters which had been kept hidden in your secret closet. Career goals and relationship goals go hand in hand for successful life.
Like our Facebook Page for daily updates.