Watching videos and movies has never been easy. Since every device has its own compatibility limits, we often face issues in playing a video or movie on our devices. So, what can be the solution for it?
Converting a video in the format that is compatible with your device is the solution. Now, how do you convert a video?
If you think you need some editing and programming knowledge for it, then just forget it, all it needs is a video converter, a quality video converter that can convert the video into a desirable format. But, how will you find one?
You will find dime a dozen video converters online, among which you will find both paid versions and free versions for the same. Just find the one that comes with excellent features and is best for your requirements.
But the question is, how will you find the best one when you find everything described as the best one on the web.
Then, I must say everyone has different needs, and so do you. Just analyze the features of every video converter you have on your list and single out the one you find best for yourself.
The features and facets of the video converter decide its aptness. So, try looking out for video converters that come with fast conversion, the converter that provides conversion in various formats and various editing features.
Upon all, look for the one that preserves the quality of your video after conversion, because, most of the time using a converter will lower the video quality after the conversion or editing is done.
And, when I put all these features together, one video converter that comes into my mind and that is making a buzz around in the market is "Movavi Video Converter". This video converter is something beyond the normal ones available in the market.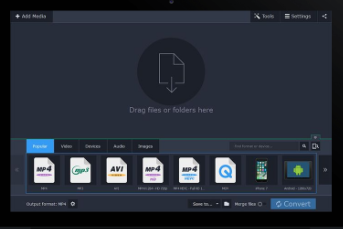 It has all the features that you will ever need in the best video converter. From lightning-fast conversion to transferring the videos on any platform in any format, it has all the superior features and facets you will need to convert your video.
Easily changes the format into the file recognized by your devices.
Forgets the oversize error and quality issues compress the files in the application, uses the converter and uploads them.
Adjust the clip volume as per the requirements.
Bring all the randomly shot holiday pictures and make a single format album.
Go get your Movavi Video converter and enjoy watching, but before you get one, know that there are two versions of this video converter which vary in their features.
Video Converter 18
Video Converter 18 premium
So, make sure that you get the right one for yourself. Enjoy!!