1) Bendy's Pot Biryani
A startup by a young man who had a well settled life in Bangalore, completed his masters from London. But somewhere was never happy in whatever he was doing. But then he started searching for what he always wanted to do and that was cooking and selling "biryani" in the most authentic style.
And he gave it a shot where he is successfully serving "biryani" in Pot; door to door in chicken and mutton as well vegetarian.
Checkout Bendy's pot Biryani official website bendyskitchen.com
2) Grill On Wheels
"Chal Dhanno, aaj to best grilled chicken khaane ka sawal hai" is the tagline one can see when you see the van usually standing on O.P road. The owner "Mr.Jigneshbhai, who stops his van with yummy vegetarian and Non Vegetarian Biryani and some starters too.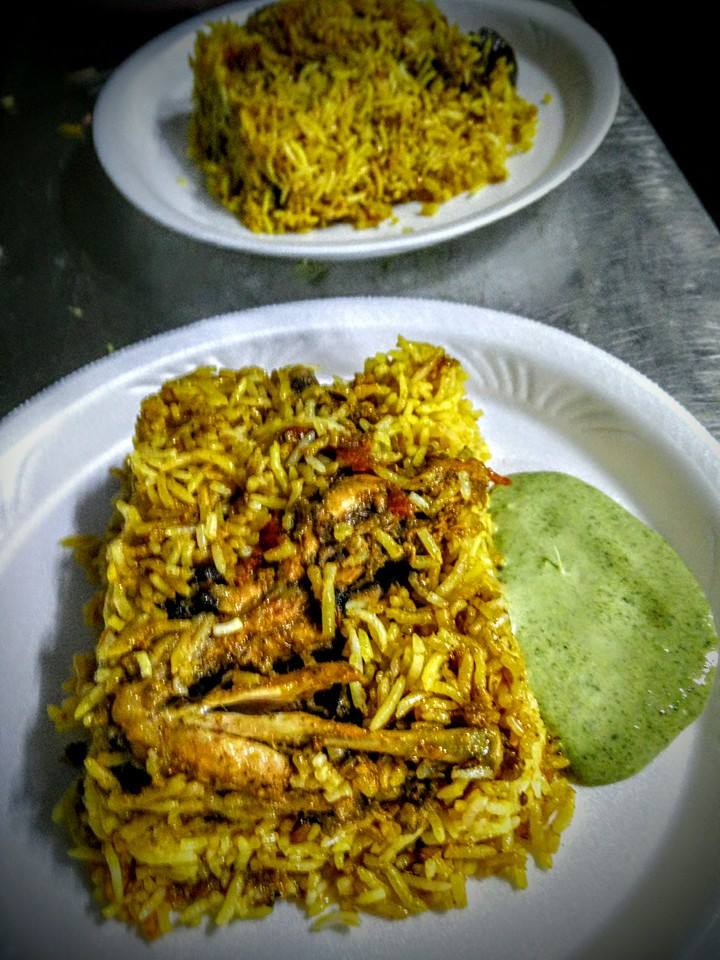 3) Mughalai Khana
The man who has continued his legacy from three generations, serving mughalai chicken biryani and dal pulav in morning till 2pm.so, when the cooking techniques are passed over from ancestors ,the unbalance in its perfection has no possibility.
4) Zaid Chicken Centre
Sometimes all it matters is the "aroma" that attracts every individual to try it out without any doubt no matter where it is served. This is the thing with this place where only the taste matters.
These two brothers serve tempting biryani and chicken dishes in Fatehgunj and keep the place crowded.
5) Pawar Caterers
The family that has cooked and served "Biryani" to even GAEKWAD's and continued it till now. They serve one of the most delicious and authentic biryani according to the one who have tried it. And somewhere the reason is that they have maintained the taste and the method of cooking the same from when it was started.
These are very small but authentic places for biryani lovers in vadodara but after trying out once it'll not stop you from going there again because in the end it is all about taste that matters.