For people who love shopping, Black Friday is like a boon to them. It's like the official start of the holiday shopping season. You can get amazing deals on products and is often referred to as the busiest shopping day of the year. Black Friday is celebrated a day after Thanksgiving in the United States which is the fourth Friday of November. But over the years the tradition has spread to other regions as well.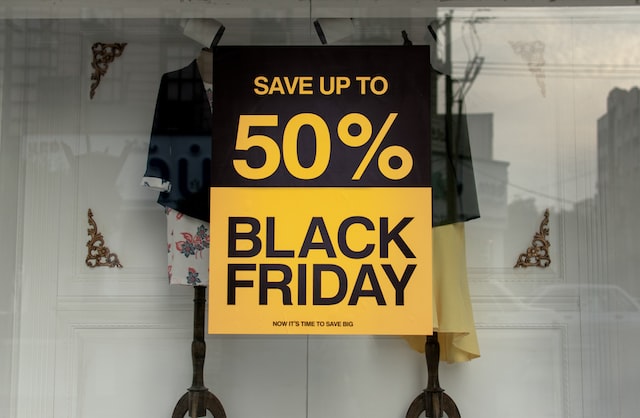 The origin and the popularity of Black Friday
It's difficult to say when did it actually start or when the day after thanksgiving turned into the shopping day of the year, but the first known usage of the term Black Friday dates back to the late 19th century and had nothing to do with the Christmas holiday shopping. The term was first used in reference to the crash of the United States gold market on September 24, 1869, the effects of which were felt by the country's economy for decades.
The connection to the holiday season is a little vague but according to Britannica, it is believed the first mentions of Black Friday occurred when Philadelphia police officers reportedly used it to describe "the chaos that resulted when large numbers of suburban tourists came into the city to begin their holiday shopping," as well as certain sporting events.
By the late 1980s, the term began to gain prominence as retailers began to market around it. The day became associated with the idea that stores and shops operate at a loss (or are "in the red") throughout the year, but on the day after Thanksgiving because shoppers are most likely to spend money on gifts are able to earn a profit (or, go "into the black").
Most stores around the world adhered to an unwritten rule that the holiday shopping season didn't start until after Thanksgiving. So stores would open in late Thanksgiving or early on the day of Friday morning. People will wait in the queue to get the best deals and the shopping continues for the whole weekend. Websites for online sales are intended to compete with sales at physical stores so the term Black Friday gained even more popularity.
Why Black Friday is the Biggest Shopping Day of the Year?
This year Black Friday falls on November 25. All major brands are offering Black Friday sales and some of the deals are really worth it. A number of big retailers like Amazon, Walmart, and more are offering tons of early Black Friday discounts. While there are sales throughout the year on these major shopping sites, Black Friday effectively functions like the Super Bowl of savings, and you can expect to find markdowns at almost every e-commerce website or retail shop. To be in the competition, many brands are now hosting early Black Friday sales and to get a jumpstart on things they will drop some of their biggest deals on Thanksgiving night.