London is one of those cities located in the United Kingdom that has been attracting people from all across the world since an era. It is a dream of millions of travellers to visit London at least once in a lifetime to enjoy the cool breeze, street views, food, nightlife, and many more things that are only found in London.
When it comes to exploring a brand new city, the one thing we all add to our list is discovering multiple, and finger-licking food items that we never had before.
Top 10 Best Cafes That You Must Visit in London
So, if you are planning to visit London, you must check out the list mentioned below of the Best Cafes to visit in London.
Some of these cafes are serving since an era, and some are new. If you are a food lover and want to experience the taste of royalty, then visiting all of these cafes is a must!
1) Highness Café & Tea Room
 If you are in love with creamy sandwiches and love to eat salads with a cup of hot coffee, then visiting the Highness Cafe & Tea Room is the first thing you must do after landing in London city.
It is located at Highbury Park, London N5, and also known for delivering the food items at your doorstep. So, whenever you crave, don't forget to push the door of the Highness Cafe & Tea Room to kill your cravings.
 2) Leila's Cafe
If you love to visit cafes that have a unique furniture collection, serves Monmouth coffee, then Leila's cafe is the one-stop place for you.  Apart from selling coffee, and food items, you will also get a chance to explore the grocery items that they sell.
Leila's Cafe is located on Calvert Avenue, and if you will visit the cafe on weekends, you will surely need to wait for a few hours to get your seat because of the crowd. So, it is recommended to visit there on the weekdays if possible.
3) Fernandez & Wells
Fernandez & Wells is located at Beak Street and is known for delivering excellent food items, and beverages. The seasonal beans to the cafe are provided in the Midlands by an independent supplier.
People who have visited Fernandez & Wells cafe says that the cafe's best dish that you must try is the Pasteis de Nata, homemade cakes that you can enjoy with your tea. But if you are a hard-core coffee lover, then it is recommended that you must pair your coffee with grilled back pudding.
Because of these many options available in this cafe, it is considered as one of the most popular cafes in London you must visit in 2020.
4) Nude Espresso
Are you the one who craves for Espresso in the morning? If yes, then visiting Nude Espresso cafe is the first thing you must do after waking up. Located at Hanbury Street, the cafe has a large space and serves coffee that originates from small farms, including Ethiopia, Brazil, Costa Rica, and more.
The Nude Espresso cafe is popular to serve blended coffee, and it is a perfect place where you can spend your evening with your friends, and family members. So, if you are in London, don't miss to visit this cafe, else you will miss something great.
5) E Pellicci
The E Pellicci is one of the most visited, and the best cafes in London to visit in 2020. The cafe is located at the Bethnal Green Road, and this cafe was established in the year 1900, and since then it has been serving coffee to its customers and making their day special.
Apart from the delicious food, and coffee, this cafe is also popular for the cozy ambiance it has. Once you visit there, you will forget all your stress, and just relax. The interior of the cafe is mesmerizing because it includes furniture that has a finish of wood paneling, stained glass, Formica tabletops, and more.
6) Drink Shop Do
The Drink Shop Do is located at the Caledonian Road and known for serving the best afternoon teas, coffee with snacks. Whether you visit in the morning, afternoon, or evening, you will always find this café full. It also allows its customers to remember their golden childhood days because, at this café, they get to listen to some amazing old tracks that remind them of nostalgic moments.
The walls of the café are decorated with candies wallpaper, making it the best café for those who love colorful surroundings and hanging ceiling decorations. Visiting London soon? Must visit at the Drink Shop Do.
7) Wilton Way Cafe
The Wilton Way Café is located at the Wilton Way, and popular for serving Climpson & Sons coffee. The people who want to just sit, and talk, can visit this place. The prices of the beverages and other food items are also pocket-friendly.
8) Lock 7 Cycle Cafe
The Lock 7 Cycle is located at the Pritchards Road, where you can sit, have a coffee, and read newspapers to spend your time. The best coffee you can order at this café is the Monmouth espresso.
You can even have pictures with the local citizens who pass from there or stop there to have a sip of coffee.
9) The Bridge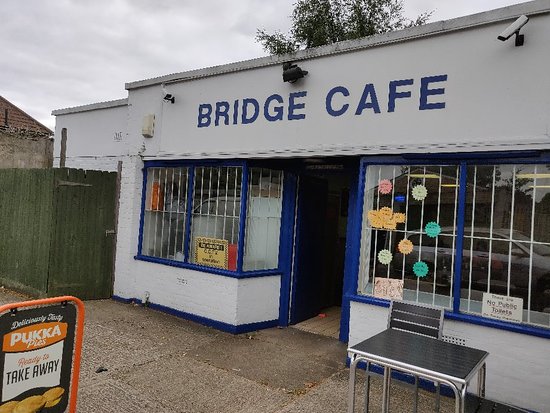 The Bridge is located at the Kingsland Road and known for its elegant upstairs that it has. You can visit there with your friends, and family members because in that café there is something for everyone starting from coffee to pastries.
10) Blue Mountain Cafe
The Blue Mountain Café is located at the North Cross Road in London and was established 20 years ago. The cafe is popular for serving the most delicious coffee, and it has been running a chain of cafes at various places.
If you want to enjoy the experience of coffee, then do visit the Blue Mountain Cafe with your friends and family members.
Conclusion about the best cafes in London
Gone are the days when you were rambling into the streets of the city to find a good cafe or restaurant. Mentioned above are the 10 most visited cafes in London that you should add to your list.
Stay tuned with us if you want to read more about different locations, and what are the different kind of adventurous experiences you can have when you are visiting there! Savor the joy of the good food, and keep visiting us!