Due to crazy rains in Gujarat, Normal life has been disturbed and has come to a stop. Airport and Major flights operating from Ahmedabad has been hit heavily by the rain and Ahmedabad Airport has been flooded as the city received 200 MM rain in just 24 Hours.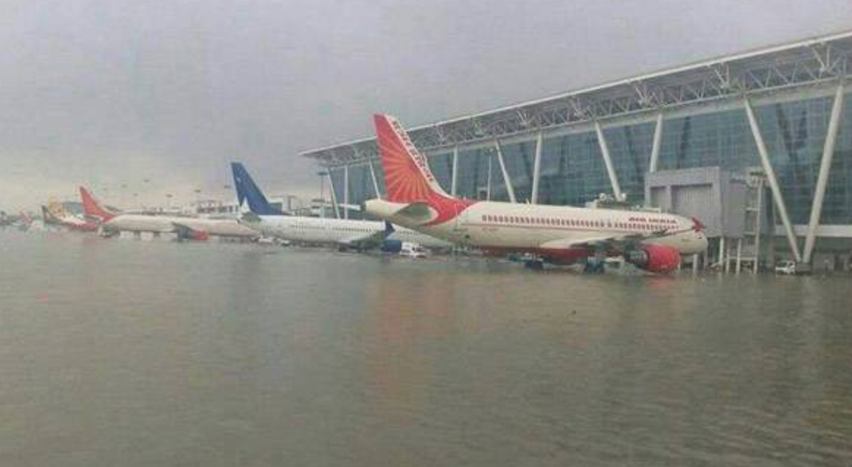 Gujarat Chief Minister Vijay Rupani had to cancel all his plans and take areal survey in a boat instead of flight as the runway is damaged badly. On Tuesday, The Prime Minister of India Narendra Modi had taken areal survey of places in Gujarat that have been affected badly by the floods.
If reports are to be believed, Around 100 people have died till now due to the floods in Gujarat. More than 25,000 people have been shifted to safer places. The flood has hit badly in Banaskantha as it received the worst flood ever on Monday.
The Army and Air Force reached at the flood hit spot quickly to help out the people in trouble.
We hope Gujarat soon recovers from the floods.