People fall in love with people; I fall in love with food. With my recent trip to Bangalore, I found some budgeted food places which a foodie cannot afford to miss. So less of talking more of tempting lets walk into the world of food. xD
#1: Potato Twist: Most tempting to start with these twisters are more craving to eat than they look. A long stick with swirls of potato served out from tandoor is tasty and easy to eat. The blend of spices with crispiness along with mayonnaise is worth it.
Location: The Chat House – V.V Puram Food Street
Price: 120/-
#2: 99 Dosa: A boring Dosa could be this interesting, only this places proves it. Baby corn dosa, Noodle butter dosa, Spring roll dosa etc – never thought in my dreams. They can make your Dosa experience worth it and trust me you will fall in love with Dosas.
Location: 99 Dosa on Wheels – 5th Block, Kormangla
Price: 45 onwards.
#3: Masala Papad: You usually eat a plain papad or occasionally with tomatoes and onions that make it extra spicy. But the one you get in Food Street is way different which can be best for add-on dish. Non-spicy with seasoning of carrot and some Rajasthani spices makes it best to taste.
Location: Rajasthani Parotha Point – V.V Puram Food Street
Price: 35/-
#4: Gobhi Manchurian: Gobhi can be soo tasty, only Bangalore taught me. Crispy fried Gobhi in the spicy gravy of Manchurian makes it one the best combo in the south which you can fall. Don't ever miss this to eat in Bangalore.
Location: Any Chinese Restaurant.
Price: 60 around
#5: Dhoodh Cola: Sounds strange right? But this is very famous appetizer of Bongs famous in Kolkata. An awesome blend of Milk and Coke with some childhood flavors like Boomer bubble gum is just fantabulous. Even The Hajmola Drink : Aam Admi is worth trying.
Location: Puh se Pizza – 5th Block Kormangla.
Price: 40/-
#6: Corn Samosa: You must have had a normal samosa with aalu stuffing but this is something international brother of that samosa. The stuffing is filled with corn and some green vegetables and it's in exact triangular shape with extreme crispy outer layer.
Location: Any Bakery
Price: 10/-
#7: Mangalore Bun:  Served hot with spicy chutney or curry is the best breakfast apatite. It has a lil sweet taste with banana crumbling inside, it's fluffy and worth trying.
Location: Any south Indian restaurant.
Price: 50/-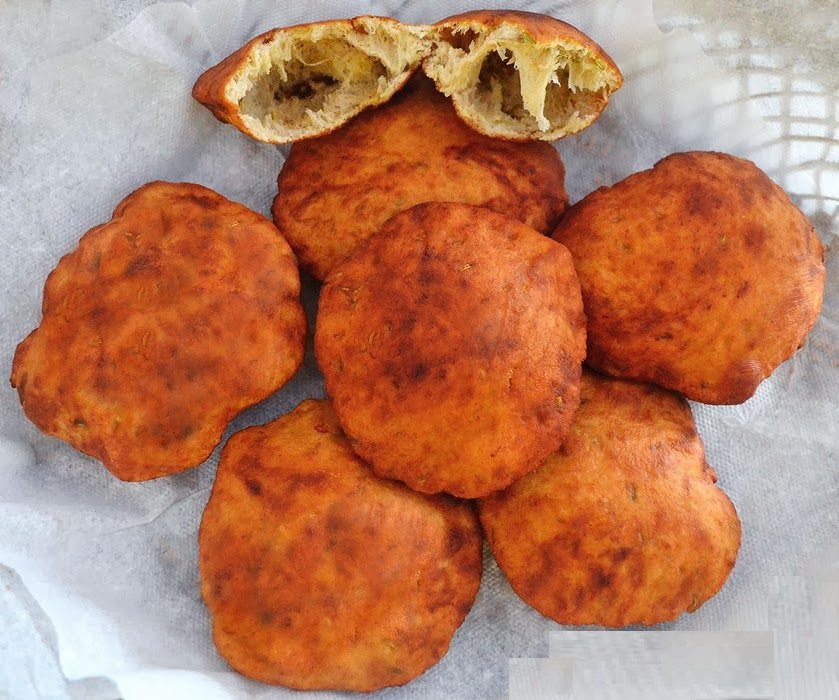 BURPPP! Too much tempt already right? So why don't you try out these when you visit Bengaluru next! Eat well, Live well.
Follow me on:
Instagram: @karanlakhmani, @chroniclesbyk
Facebook: @ChroniclesByK
Cover Image Source :- greatindianfood.in