Nagpur is third largest city and winter capital of the Indian state of Maharashtra. It is the largest city in Vidarbha Region and has literacy rate of 91.92% and Nagpur is one of the proposed Smart Cities from Maharashtra. Today we have 7 reasons why living in Nagpur is awesome.
1) Nagpur is beautiful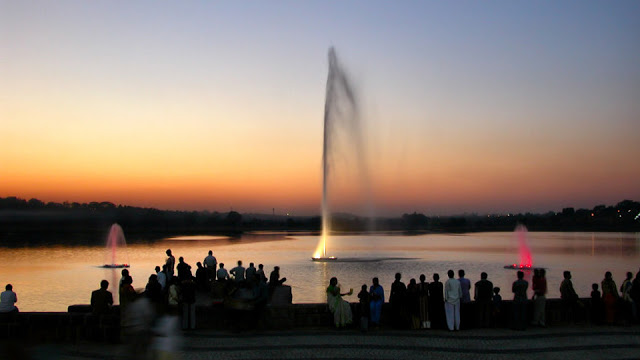 Image Via :- www.tourismguideindia.com
Nagpur is the most prettiest city in India with a lot of tall buildings and greenery. According to a survey done by ABP News-Ipsos, Nagpur is identified as the best city in India by topping the Public Transport, Health Care, Greenery and Liveability. Nagpur is also included in top 20 cleanest city in India.
2) People of Nagpur are fun loving
Hanging out with a Nagpur people will never make you feel bored, they will always have something to speak and crack jokes at. Don't forget Nagpur people hearts are as big as their houses.
3) Climate is always pleasant
Image Via :- Wikipedia
Well it's neither too hot not too cold in Nagpur. The climate is just perfect.
4) Food
The food in Nagpur is very tasty, From street food to high profile restaurant, Nagpur has got it all. If you are in this beautiful city then you should try out Poha – Keshav Pohawala, Deo Nagar, Pani Puri/Bhel/Chaat Items – Bombay Chaat Center, Pratap Nagar, Biryaani, Tandoori Chicken – Babbu's Biryani Centre, Sadar/Civil Lines, English Breakfast – The Breakfast Story, Hingna Road.
5) Education
The literacy rate in Nagpur is 93.13% and it is a major education hub in Central India. When you have famous colleges like Visvesvaraya National Institute of Technology, GH Raisoni College of Engineering and Shri Ramdeobaba College of Engineering and Management in your city then you don't need to go to other cities for higher studies.
6) Sports 
Because of Vidarbha Cricket Association, Nagpur is a big centre for cricket. Vidarbha Cricket Association Stadium situated in Jamtha, Wardha Road in outskirts of the city and all format of international cricket matches are played at this stadium, From test cricket to T20. If you are living in this city then you can also get a chance to watch IPL matches at cricket stadium.
7) Safety – In specific, Women's safety
Nagpur is one of the safest city in India. You don't need to worry about crime like theft, assault, and violent in this city. All you need to worry about is street dog's biting you at the night lol