1) Rumor is that the hot bikini girl in GTA 5 is Kat Upton or Lindsay Lohan but in fact Shelby Welinder is the hot bikini girl. You can have a look in the image below and figure it out.
2) The actress who played the role of Fresh Prince's Aunt Vivian is also the real voice of Franklin's Aunt Denise in GTA 5.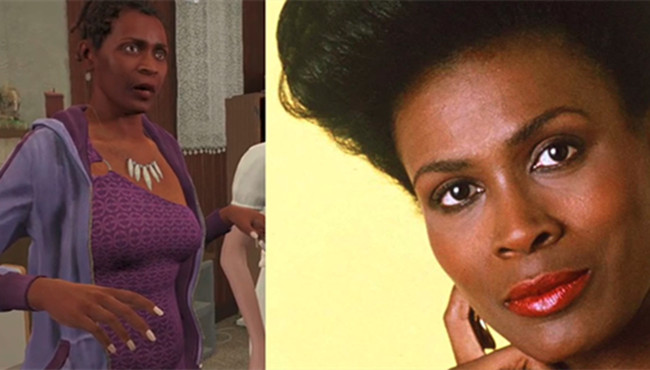 3) Interestingly Famitsu a very famous and highly reputed gaming magazine based in japan has given perfect scores to only 2 western games – Skyrim and GTA 5.
4) Shawn Fonteno who voices Franklin and Rapper young Maylay who voices CJ in GTA 5 are actually cousins in real life.
5) The rival gangs in GTA 5, the Grove Street Gang and the Ballas, have colours based on two footballrival teams in Scotland. Hibernian is green and Heart of Midlothian is purple.
6) Danny Tamberelli of Pete & Pete voices Jimmy, son of Michael De Santa.
7) Rockstar Games in real hired gangsters to voice in the game as it would look real, the gangsters made many changes in the script to make the scene look authentic.
Do let us know if you know some more facts about GTA 5 by commenting below.