Are you searching for Beautiful Airbnb in Mumbai? It is always fun to be a host for beach parties. The place where you can ease and can hold up with group gatherings. Villas and Bungalows offer you the great immense facilities with fully organized equipment. Amazing Airbnb In Mumbai Where You Can Host Epic House Parties, The pleasure of spa, jacuzzi, beach site view to satisfy your holiday packages.
Amazing Airbnb In Mumbai
1. Bungalow in Gorai with Swimming Pool
Source: airbnb.com
Located: Mumbai, Maharashtra, India
Gorai in situated in Mumbai North Suburb area. It near by Borivali. The beach is an ideal place to spend a day or overnight. This bungalow owner has a great view and a  swimming pool ideal place. For the party, wedding functions, promotions, stage shows etc on nominal charges.
2. Beautiful Sea View with a Pool
Source:  airbnb.com
Located: Mumbai, Maharashtra, India
Very good and reasonable place to rest with your loved ones. Awesome place with beach view bungalow's along with the pool. Flourished with all amenities to enjoy, holidays, parties. Sea food & other non-veg specialties accompanied by Indian cuisine is served.
3. Luxury Hillside Bungalow in Alibaug

Source: airbnb.com
Located:  Raigad, Maharashtra, India
The bungalow has Spacious bedrooms. A big lawn. Hill view is amazing which is attractive. An organic fruit, and vegetable garden in the backyard.  The lounge area has the good seating arrangement. And some outdoor games are provided to the guests
4.Kapadia Bungalow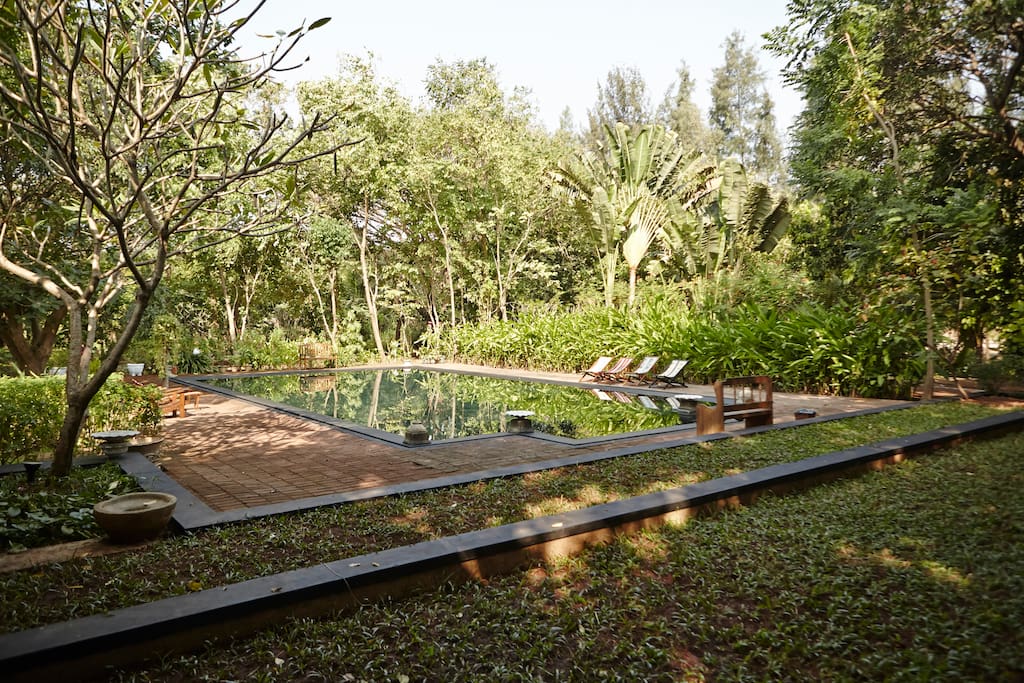 Source: airbnb.com
Located:  Raigad, Maharashtra, India
Kapadia Bungalow is an ideal place for families, big group party, couples, and for adventures peoples. It is 20 minutes away from Mandwa jetty. It is a paradise as in morning you wake up with natures sound and sights. The can house accommodated, 10 people. They offer you free wi-fi along with a supervisor who is available 24×7.
5.Shanbhar Vishranti – A Farmstay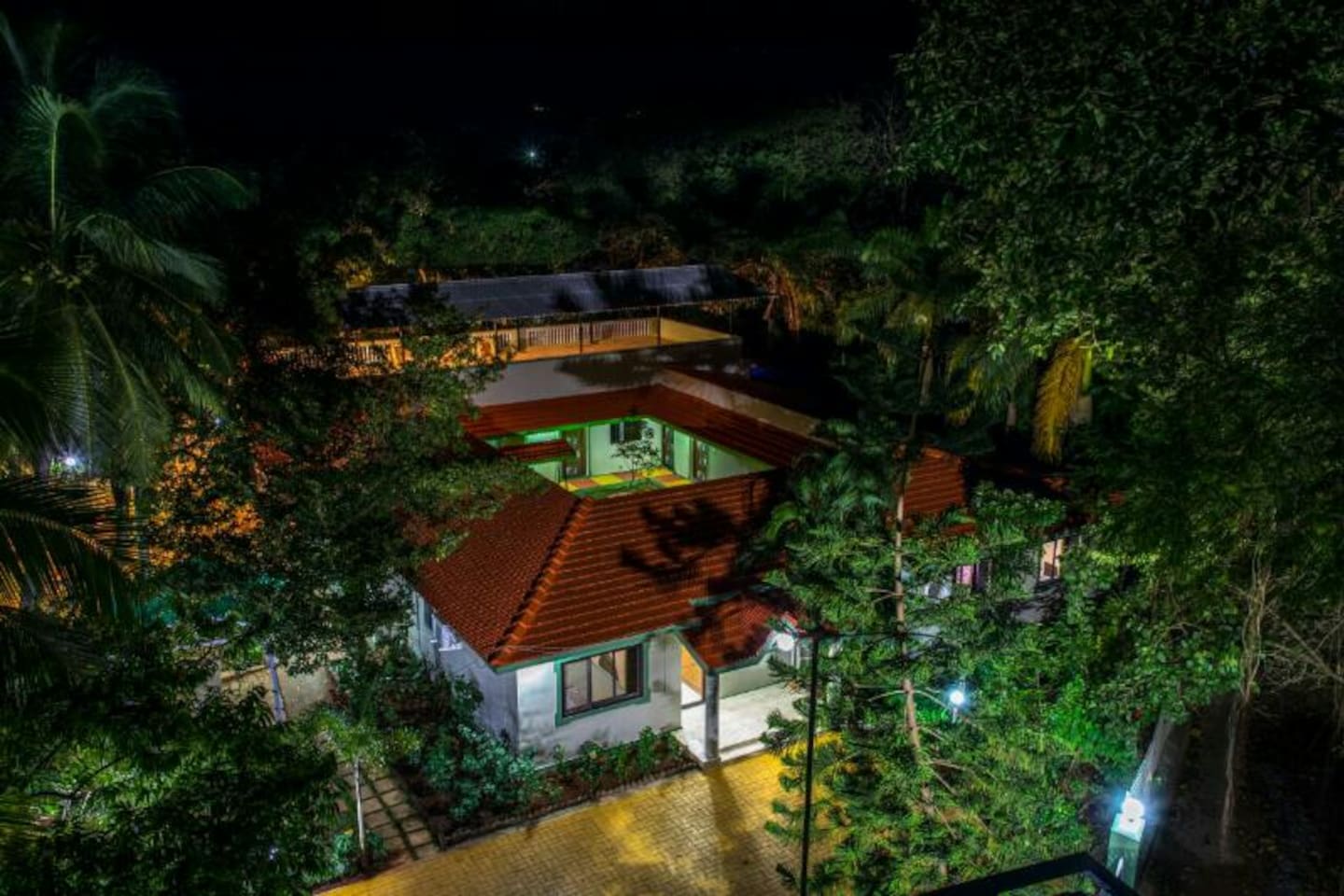 Source:  airbnb.com
Located:  Awas, Maharashtra, India
A bright place with good lighting facilities surrounded by to enjoy with friends and family. The place has 9 a/c bedrooms to offer with separate dining area, swimming pool, garden, and area for children's to play. The Place is located near by awas and mandwa beaches, your pets can be pleased by charging 300/- per night. You can easily avail food by near by hotels which only 10 to 15 minutes run.
6.Luxurious sea facing 5 bedroom bungalow in Mumbai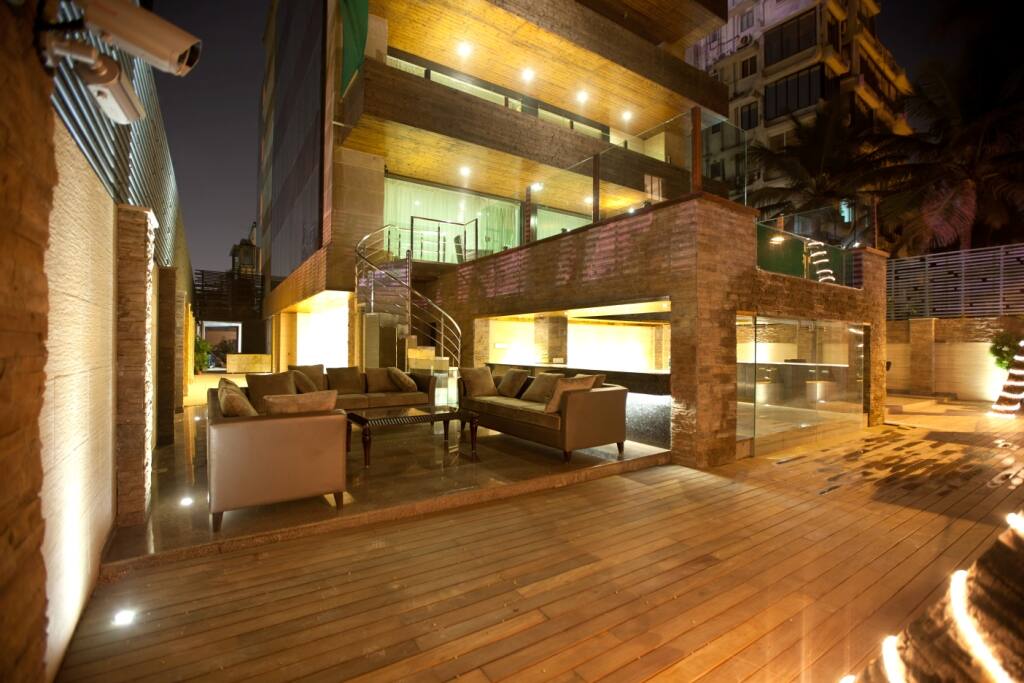 Source:  airbnb.com
Located:  Mumbai, Maharashtra, India
Placed in the posh area of Juhu, Mumbai it has smart houses with sea face view. Accommodation for 10-12 people with 5 bedrooms with double beds with sofas that can ease to your comfort. Equipped with all modern facilities like gym, jacuzzi, lounge area. Best place for big families and groups. Excellent place for parties and gatherings.
7.Villa Near Aksa Beach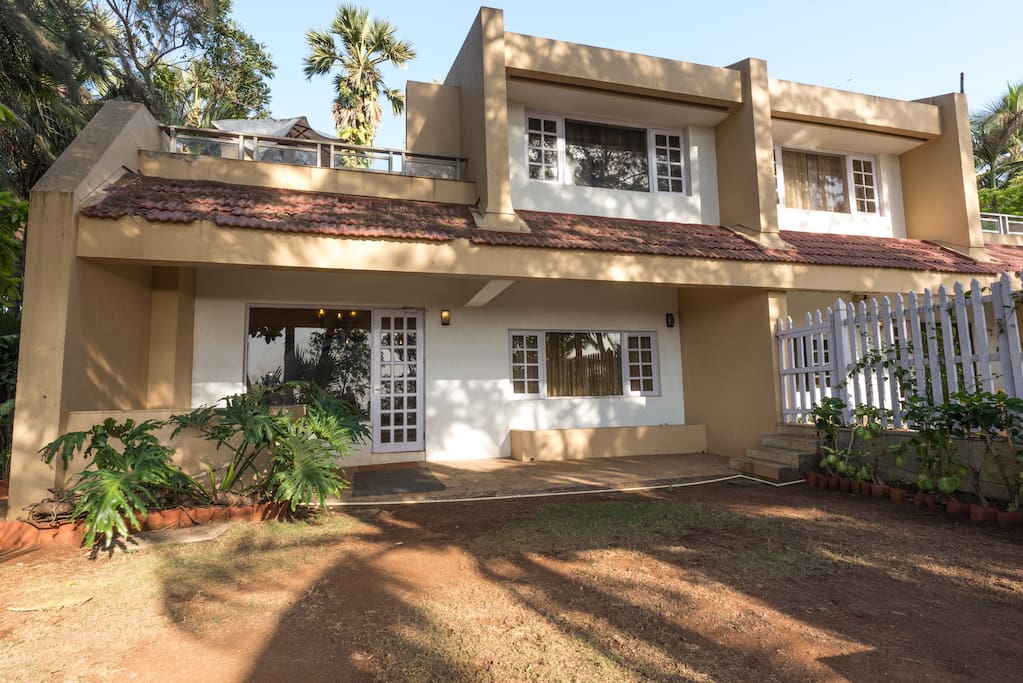 Source :  airbnb.com
Located:  Mumbai ,Maharashtra,India
The duplex villas give you the best of privacy and luxury with 2 bedrooms with 1 living cum dining. It is located at one of the famous beaches of Mumbai known as Aksa Beach. The place have their own jacuzzi, sauna and lawn to have a good cozy party atmosphere. The main attraction is Baywatch 24×7 coffee shop with varieties of drinks to overwhelm your mood. Great place to organize pool site parties and small functions to host.
* Party with your loved ones to the Fullest with the Beach site luxuries.
Hope you liked Amazing Airbnb In Mumbai Where You Can Host Epic House Parties. You can book aparntment at Airbnb by visiting their website or