With social media nowadays being a critical aspect of any company's marketing strategy, perhaps the biggest hurdle for brands on social media is the pressure to keep up with all of the latest platforms and trends. In addition, because the social media platforms we use change over time, as do the ways users engage with them; as a result, brands must also adjust their approach accordingly.
To remain relevant, brands must realize that social media must be integrated within their conventional marketing strategies for better results. Therefore, they should ask themselves what kinds of content their followers most appreciate and engage with to build their social media presence and gain many followers who will eventually become loyal brand ambassadors. 
However, one thing that companies must never consider doing is to buy fake followers, especially not to buy Instagram followers. Since those followers are provided by shady companies and almost always turn out to be fake, they certainly won't engage with any of your posts and can put your company in jeopardy as they can get your company account banned for good from Instagram.
Nonetheless, in today's ever-changing social media landscape, there are several social marketing tactics that brands can use to connect with customers, and here are some extremely smart ones you would want to implement to help your content go viral on social media and drive more leads to your business.
Grasp The Art Of Social Storytelling
One of the most effective social media tools is storytelling since promo link after promo link is no longer considered a compelling social approach. For that reason, storytelling content is viral right now, as story-based postings are intended to elicit discussion rather than just clicks. Discussion-driven pieces not only receive a lot of attention in the comments area, but they also allow you to display your brand's vulnerable side.
For instance, take a look at popular Instagram accounts like Humans of New York, as they thrive almost entirely on emotional, storytelling content. But why is it that storytelling content so popular? Well, these types of posts have two distinct advantages:
They are perceived as pleasant, meaningful messages by followers rather than marketing spam.
With algorithms penalizing promotional, link-heavy brands, these posts are more likely to appear in your followers' feeds. 
So, think about it, not every Instagram post needs a paid promo, especially if it's a storytelling piece.
Post The Occasional Giveaway
One of the most effective ways to market your services is by offering a giveaway to your followers, and here are a few reasons why this strategy works so well.
Lightens Your Load
First and foremost, giveaways are a great way to lighten your load, because It can be very stressful trying to figure out how to get the most out of your social media efforts, which is especially true if you are just starting and don't have a large follower base yet. So, a giveaway can help jumpstart your marketing efforts and get you more customers than ever before!
Builds Community
Another great benefit of using giveaways is that it helps build a community around your business or blog, for the reason that most people love free things, so when you offer something for free, they will be much more likely to visit your social media pages or website. You will see an increase in shares, tweets, pins, and likes as well, together with all other kinds of engagement-building metrics.
Team Up With Micro-Influencers
A little more than a side note, please don't fool yourself that someone's number of followers should determine their influence rates for your brand. In contrast, targeting niche demographics can often work to your advantage. 
With people having more trust in smaller influencers than those with 100,000+ followers, influencers with fewer followers usually have a better engagement percentage—the ratio of likes/comments to followers. 
Put another way, just because someone doesn't have a huge following doesn't imply they aren't worthy of attention; hence the popularity of influencer marketing is giving individuals with lesser audiences more leverage.
Go Live Frequently
Although video content's popularity is well-known, brands need to increasingly attempt to push the boundaries of live video as social networks add and showcase more and more live features each year.
For example, Instagram story live videos continue to grow in popularity because live videos are captivating as they are portrayed as must-see content instead of a YouTube video or clip that may be saved for later viewing. Meanwhile, viewers who are tired of polished video content will enjoy the raw feel of a live stream.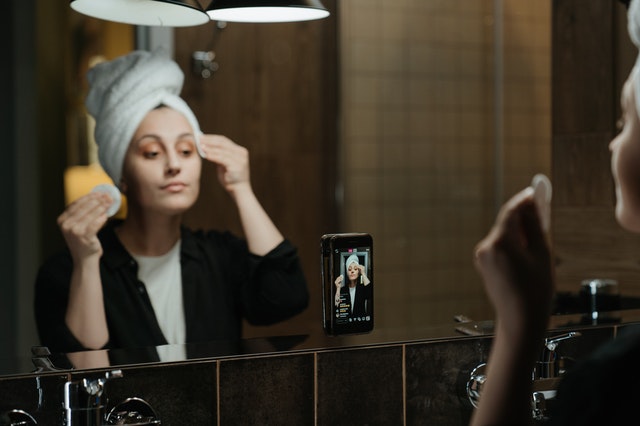 Final Thoughts
There you have it, four genuine strategies to help take your brand's social media marketing to the next level. So, If your business or brand is on any of these platforms, you should consider implementing at least one of these if you aren't already, and remember as well that this isn't an all-inclusive list. There are plenty more opportunities for your brand on social media, so always be on the lookout for ways to make them work for you.