Are you a fan of music? Is your favorite band coming to town? Or has someone given you concert tickets? Do you have a concert to attend soon and you cannot decide what to wear to a concert?
Concerts are a fun affair and attending one is a once in a lifetime experience. Years later, you will be looking back at the fond memories through all the photographs clicked at the concert. What you wear at the concert is a tough choice to make, thus we are here to make this decision easy.
We have curated some do's and don't's of what to wear to a concert-
Consider the Weather-
Image source: Pinterest
Oftentimes, while deciding what to wear to a concert, people forget to take the weather conditions into consideration. You should always dress according to the season. Wearing the classic concert outfit of tank tops and skinny jeans is alright in summers but it is plain stupid in the winter season. Look up the weather predictions a day in advance and dress accordingly. If it is a bit chilly then it is wise to carry a cardigan or a shawl.
Consider the Venue-
Image source: StylishlyMe
The venue of the concert plays an important role in picking what to wear to a concert. If the concert is happening in an open area in summers then wear a hat and sunglasses to protect yourself from the heat. If the concert is happening indoors then sunglasses and beanies will just look tacky.
Pick A Trendy Outfit-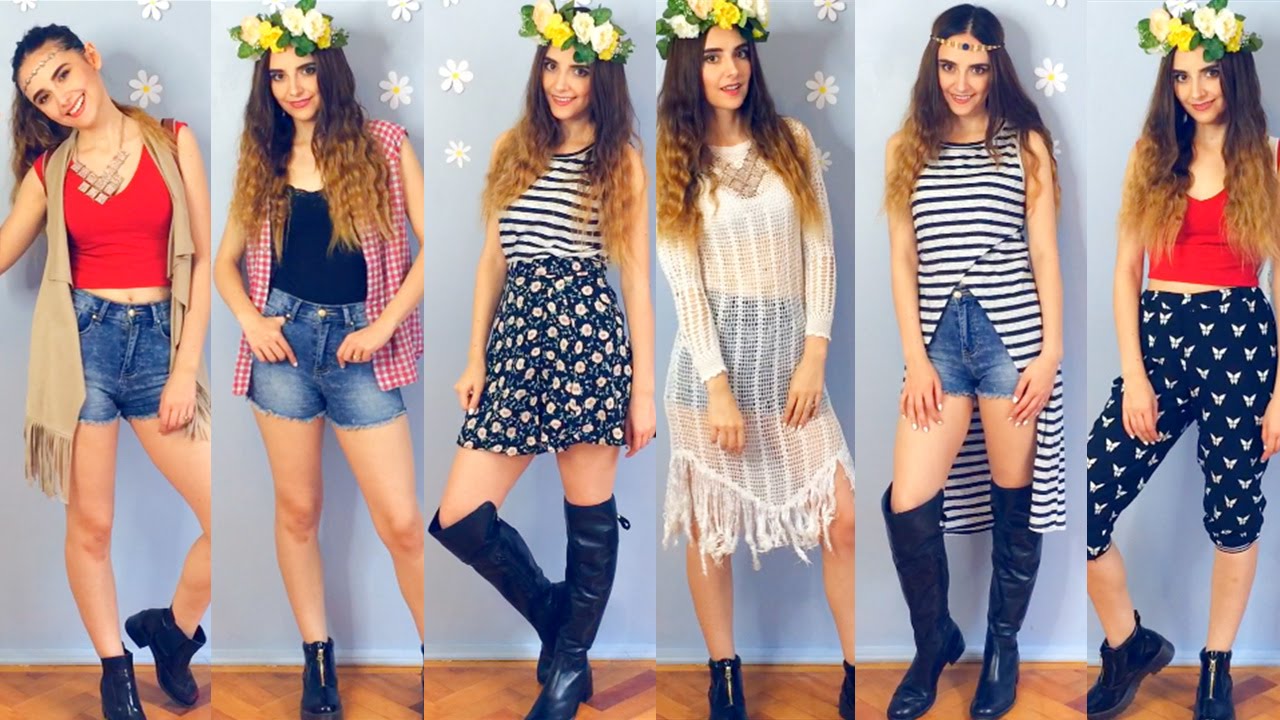 Image source: YouTube
Pick up your trendiest and jazziest outfit to wear to a concert. Wear what's in fashion but don't blindly copy the current fashion or you will end up dressed like everybody else. A few people wear outdated outfits to concerts and it just doesn't look good. Wear what is trending at present and bring out your inner rockstar.
Be Unique-
Image source: Pinterest
While it is recommended to pick an outfit which is trending, do not your originality and individuality. Every person's personality and preference is different. Make sure to dress in a way that brings out your uniqueness. Picking up unique outfits not only add to your glamour but they also make you look more sophisticated.
Wear Breathable Clothes-
While deciding what to wear to a concert, the factor of comfort almost always slips from people's minds. Concerts are fun and thrilling on one hand and long and tiring on other. Choose an outfit that your skin can comfortably breathe in. you are bound to get hot and sweaty at a concert hence it is wise to wear clothes that leave some room for your sweat. Leather pants may seem appropriate for a grunge concert but they are uncomfortable in outdoor summer concerts. Avoid latex and leather in a warm ambiance.
Wear Comfortable Shoes-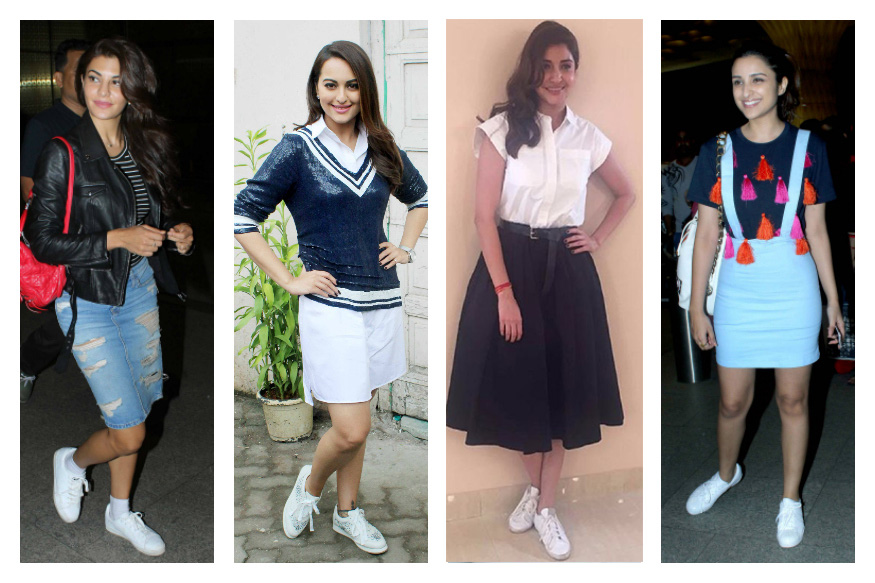 Music concerts generally require you to stand for long hours, whether it is in the waiting line or during the concert show. While stiletto heels are sexy and they go well with little black dresses, you need to think about your feet. You are there to enjoy the concert and if you wear uncomfortable shoes then it will only act as a wet blanket. Boots, wedges, kicks,  pumps, and sneakers are generally considered appropriate to wear at a concert. If you cannot decide what to wear to a concert then team up Adidas Superstar sneakers or Vans with any outfit of your choice.
Wear Natural Makeup-
Most people get carried away while applying makeup and they overdo it. A layer of foundation, some lip gloss and eyeliner will complement any attire. Ensure that your makeup is waterproof. You don't want your foundation to melt and make your face look blotchy. Pick out an eyeliner which is not only waterproof but also smudge-proof so that it stays put and doesn't get smeared around your eyes. Buy a good quality waterproof or transparent mascara since you sure as hell do not want to be in a concert with your mascara flowing sloppily.
Tie Your Hair-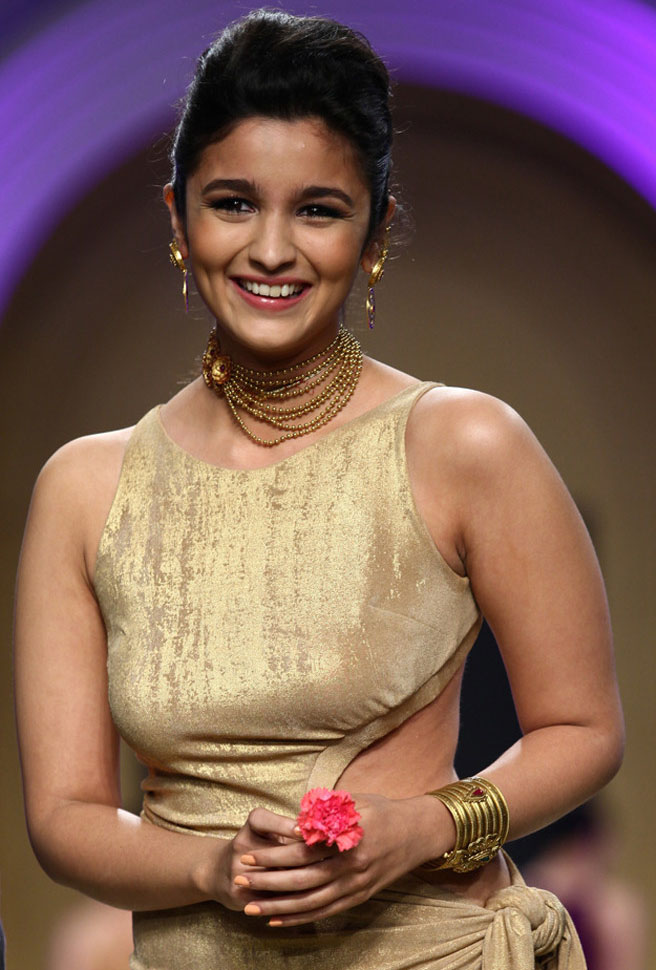 Image source: Pinterest
If you have long hair then it is wise to put them in a bun. High buns that are messy looking are trending right now. You don't need much expertise to make them and you can re-do them easily if they come undone. Since you will sweat a lot in a concert, it is better to tie up your hair. Greasy and soaked hair just look mucky. If you want to wear your hair down then carry a scrunchie for when it gets hot and you don't want your hair to get sweaty.
Carry A Sling Bag-
Image Source: The Desert Sun
Carrying a clutch to a concert is not practical because you might lose it easily. Huge backpacks and tote bags will just be irksome and bothersome to the other people in the crowd. You should carry a bag which is neither too big nor too small. It should be of appropriate size to accommodate a bottle of water, your phone, some cash, and tissues.
Carry a Pocket Handkerchief-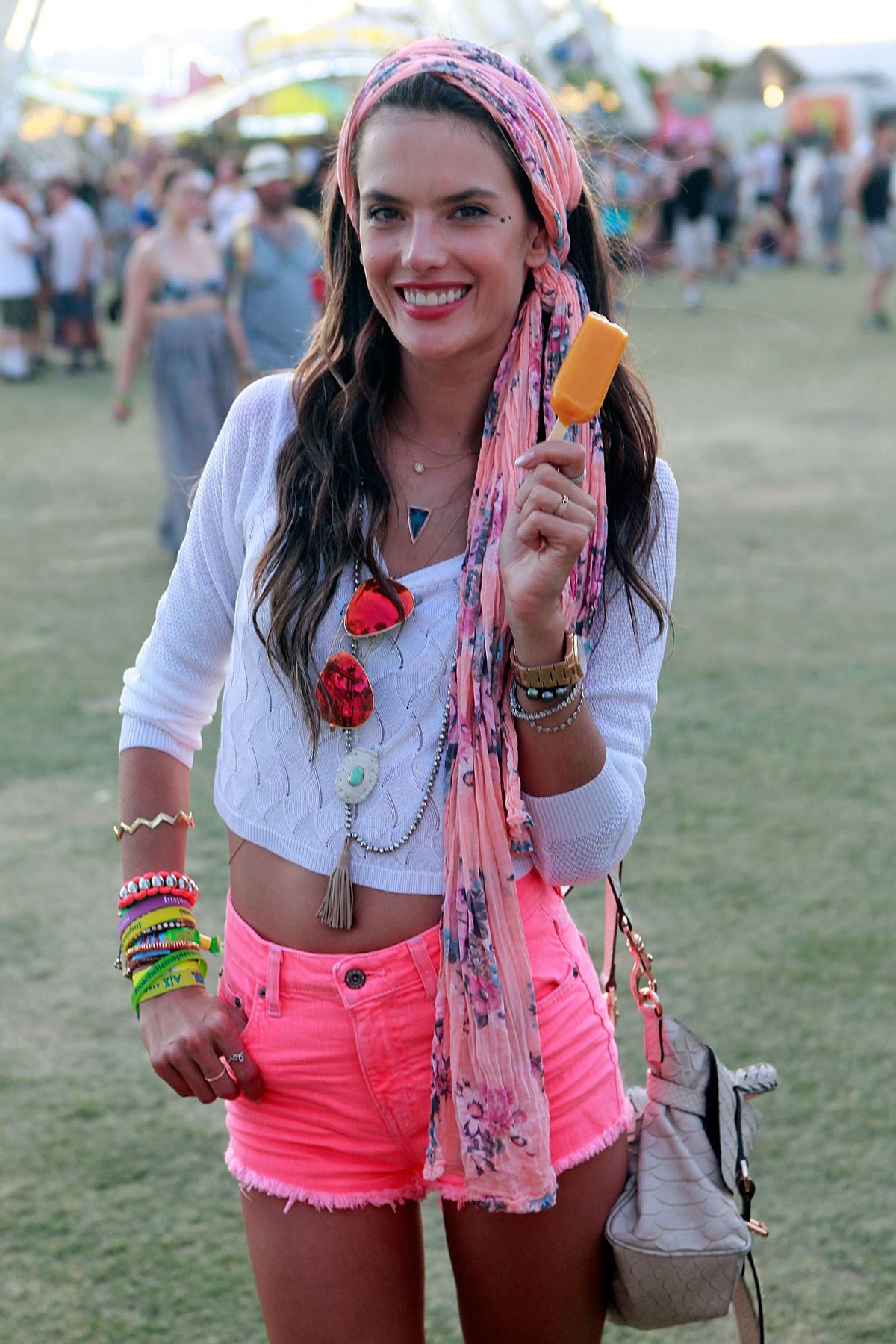 Image Source: Mashable
It is essential to carry a handkerchief or a scarf to a concert. Carry a clean cotton handkerchief or wear a scarf that goes with your outfit. It will be helpful in wiping the sweat off your brows and forehead.
Don't Be Overdressed-
Image Source: Overdressed for Life
It is easy to get carried away while dressing for a concert. A lot of people end up being overdressed for a concert. Remember that you are going to attend a concert, not a fashion show. There is a thin line between over-dressed and well-dressed. Pay heed to that line and don't cross it.
Don't Wear Tacky Jewellery-
Image source: Quora
Big metal earrings, excessively bright and shiny accessories, etc look tacky. Pick out jewelry which makes you look glamorous instead of gaudy. Do not wear too much jewelry or it will make you appear outrageous. Pick up jewelry which goes with your outfit. If you are wearing cheap jewelry then always test the metal on your skin. Some kinds of jewelry leave a greenish hue on your skin when they react with sweat.
Don't Dress Formally-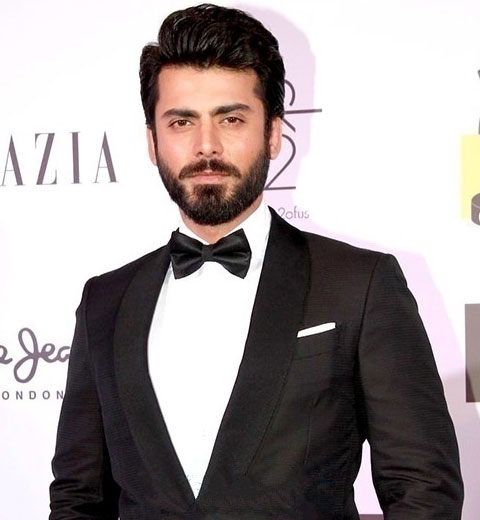 A concert is not the place to dress up formally. At a concert, you have the sanction to go crazy with outfits. If you are a woman then do not be afraid to show some skin. Showing shoulders, cleavage, legs and naval is perfectly fine at concerts. Guys can dress up in t-shirts, casual shirts, denim pants, etc. Women can wear moderately revealing outfits like shorts, skirts, summer dresses, tank tops, crop tops, and rompers.
Also View : How To Wear a Tie? Everything You Need To Know about a Tie
Cover Image themoneta.in