Can you imagine a  car which can pull 2.5 tone is actually pulling a 100 tone train ? Yes this is the most talked about and viral story on the internet today when a video of a Land Rover Discovery Sport diesel pulls a train which is 58 times heavier than the car and pulls 100 tonnes of train. The crazy thing is that Land Rover pulls this train on a 85-foot-high bridge.
Image Via Land Rover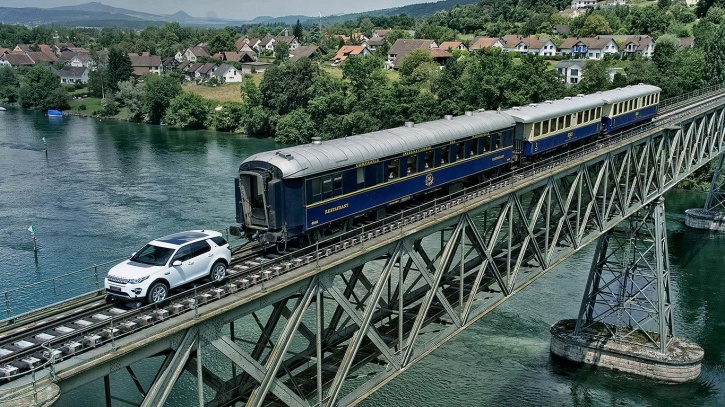 Image Via Land Rover
This amazing video is shot in Switzerland which aims to show the companies its 178-bhp diesel engine, semi-autonomous driving technology, tow hitch assist, tow assist and braking.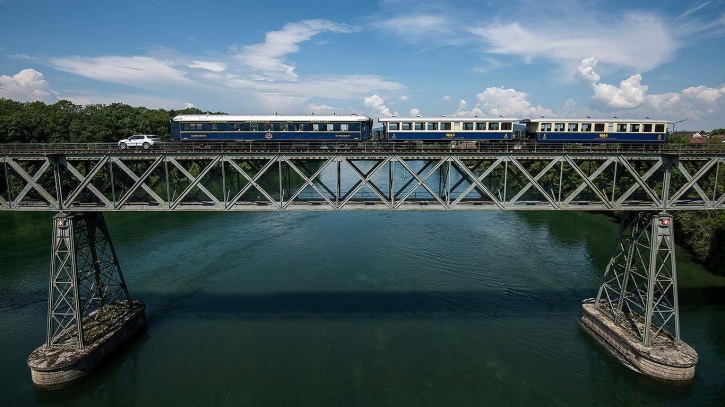 Checkout the full video of Land Rover pulling a train in Switzerland which was posted by Land rover Facebook page. I think i should book this awesome Land Rover soon …. what do you think ?