With a lot of movies releasing every Friday, we often get confused which would be the best one to watch! Maybe, that is the reason why we are waiting for Movie's pre-release reviews. Today, we are discussing one such of a gem releasing on this Thanksgiving Season, none other than 21 Bridges.
What do you generally expect from a Movie? Thrill, Action, Romance and a touching story that will make you stick to the movie. This is one of its kind movie which possesses all these elements, which you will cherish for a long time.
The story of 21 Bridges Movie revolves around an NYPD Detective Andre Davis. Andre is on a hunt of two guys who are hiding after killing a cop. While going through the movie, you will determine what a police officer is capable of! And that is why we will recommend you to watch this movie.
Why We Are Super Excited for 21 Bridges Movie?
We are super excited about the release of this movie, and here we will tell you why?
1) Brian Kirk is the Director of the Movie!
Do you love Game of Thrones? If your answer is yes, then you might be familiar with this name. Brain Kirk, who has directed some episodes of Game of Thrones is the director of 21 Bridges Movie. Just imagine the level of perfection he would've undertaken to make sure the movie is more realistic!
2) Chadwick Boseman – As a Lead Actor and Producer as well!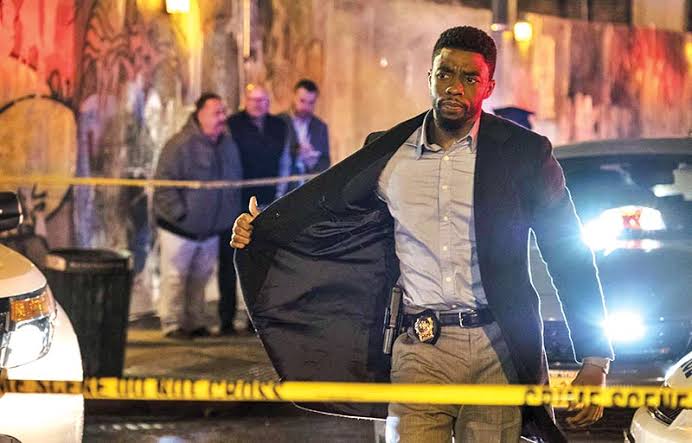 If you're a fan of Avengers or Marvel, then we aren't required to introduce this man! He is one of the most loved and appreciated actors! Boseman is also in as a Producer in the movie. In the movie, you will witness How Boseman, an NYPD Detective in the movie closes down all the 21 Bridges to catch the pair of Cop Killers.
3) Watch this movie for their Talented Starcast!
With the talented star cast it is having, including JK Simmons, Sienna Miller, Keith David, Stephan James, Taylor Kitsch and Chadwick Boseman himself, this is a kind of movie you couldn't afford to miss.
4) Manhattan is sent into Isolation for the First Time!
As shown in the movie Trailer, all the 21 Bridges are been closed in order to prevent entry or exit of people from the island. It was done to prevent the cop killers to escape from the city. Just imagine, what will you do if it happens in reality?
5) A long team of Producers!
With the long team of Producers, including the names of Russo Brothers – Anthony and Joe, Mike Larocca, Gigi Pritzker, Chadwick Boseman, and Logan Coles signify enough the care they might have taken to make sure the movie is made with full perfection.
6) A Deep Dive into a Detective and Police's Life
A detective is someone whose life gives goosebumps. We all are curious about them. Through the 21 Bridges Movie, we will get a deep dive into the life of a detective. It will demonstrate the challenges they face in real life while doing their job and serving their nation. Hence, after watching the movie, you will get a sense of respect for them as well as the police department.
7) Understanding the Challenges of Cops
The life of a cop is extremely difficult and full of challenges. They ensure our protection while risking their lives on the other hand. This movie will take you through the challenges, cops take for the safety of people!
8) The trailers of the movie are already out!
21 Bridges Movie was earlier supposed to release in July. However, it got postponed. The first trailer was already released in April 2019. You can watch it here:
While the second trailer was later released in July 2019, you can watch it from here:
We bet after going through the trailers, you are now eager to watch the entire movie!
9) There are also many Emotional Scenes in 21 Bridges!
21 Bridges is not only about Action & Thriller. It is also about emotions. Andre Davis's father was also a policeman who died while protecting Manhattan. Therefore, he is having many emotions attached to his profession, his father and Manhattan. The same thing you will notice while watching the movie!
10) And you will love the Suspense!
Although much is visible through trailers, much more suspense yet to come. Whether it is the action scenes, determining who is following whom and exciting scene of suspense! And for going through that suspense, you have to visit your nearby theatres.
Excited Enough? We bet you are. If you wish to enjoy all of this, then you don't have to wait for a long time. The movie will be releasing in your nearby theatres on 22nd November 2019. In India, PVR Pictures is managing the entire release of the movie.